The Importance of Employee Training Programs
JD Antosiak is a developer for Oneupweb. This is an introduction to a series where we highlight training Oneupweb team members have gone through to advance their careers and better serve our clients.
"I don't know …"
As a new father, I used to cringe a little when my son would respond to a question with those words. I had this idea that he only needed to try harder. There's a lot of power in that phrase, both for the person saying it and whoever hears it. I carried my own preconceived notions as to what the phrase meant about the speaker, but as I got older the way I viewed it started to change.
There's this saying, and I'm not sure who coined it, but it goes, "You don't know what you don't know." Well, what I eventually learned myself is that every "I don't know" is an opportunity for growth. Every time I hear that phrase today, I know it's a chance to foster growth.
I make a living as a developer, so when I speak, it's usually through the lens of someone who is a developer first and understands the rest of the office job titles second. However, I think the idea of not knowing an answer is scary for a lot of people, including people who aren't developers.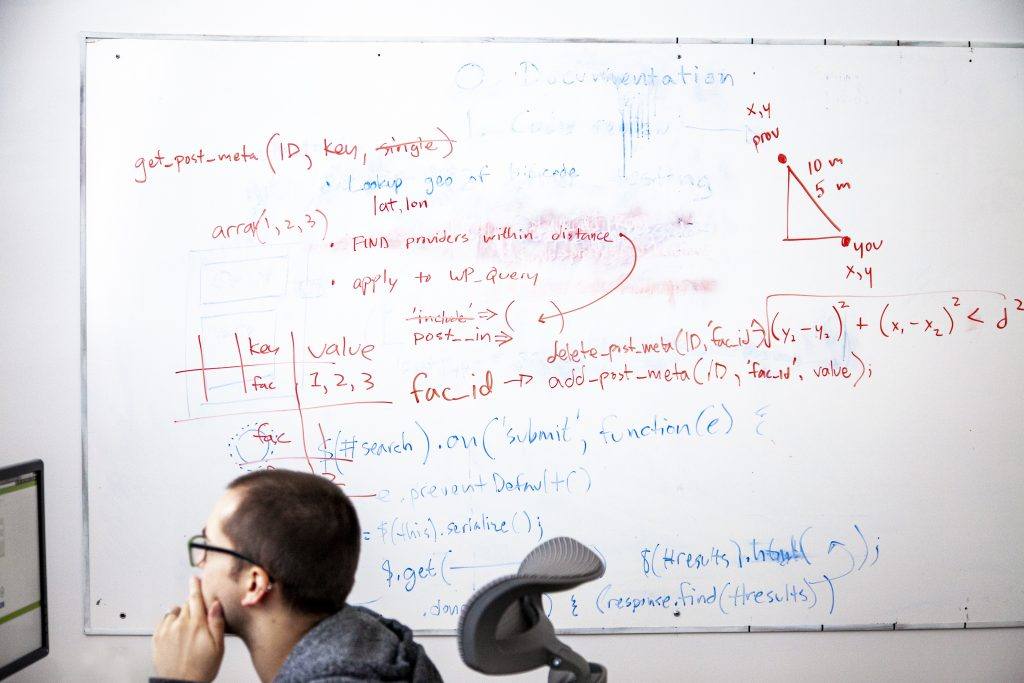 The Benefits of Employee Training and Development
Oneupweb is invested in its employees in many ways. One of those is by nurturing their individual development. It's really simple, actually: The more skilled people are, the better. We spend 30 minutes a day reading about things that are relevant to our industry or skill set, and share it among the team where applicable. Growth is good, especially in an industry like ours where things change rapidly.
In addition to the "daily read," we also encourage employees to seek training from professional resources, other agencies, webinars, conferences and any other type of method you could think of. The office will take care of the cost and, in return, they ask for one small thing: After you get trained, teach the rest of us what you learned! Everyone grows together and we all benefit.
I remember as a kid my dad owned his own company and one of the things he would always tell me was, "The best managers will always try to hire people who are smarter and better than they are." If there isn't any pride in the way, everyone will benefit from one person's training.
Another benefit of training staff members is that employees get a break from the day-to-day routine. No matter how hard you try to break the mold, things just get routine sometimes. Clients will always need work, the type of work will look similar at times, and Mondays will always be Mondays. Taking time from work to attend a workshop, conference or complete a certification helps break up some of that monotony.
Company Culture Is Built Through Training
If you really want to see what a company's culture is, watch what happens when someone doesn't know something. Are they afraid to ask for help? Do others encourage them to seek help? Do they take the time to foster their own growth? Or what about this one: Do people see their weaknesses as an opportunity to invest in themselves personally?
I truly believe that one of the reasons we are so successful as an agency is that when we support individuals, we are really supporting the whole team. It boosts morale, it makes the environment safe and comfortable, it encourages healthy conversation. Being able to talk about what you don't know comfortably will open doors that fear keeps shut.
I've been here for just over a year now, and I can honestly say I have grown tremendously as a developer. The opportunity to create excellent projects and do high-level work is always going to be there, but it's so much better when we learn in the process and work in an atmosphere of care.
---
This is part of an ongoing series highlighting different training opportunities Oneupweb team members have had the opportunity to pursue. In addition to giving you an inside look at our company culture, we hope you learn something from each one of these training blogs. Want to work in a place that invests in its employees? Check out our current job postings.