Introducing Jonathan Davila, Our Newest Creative
­­­Name:
Jonathan Davila
Position:
Graphic Designer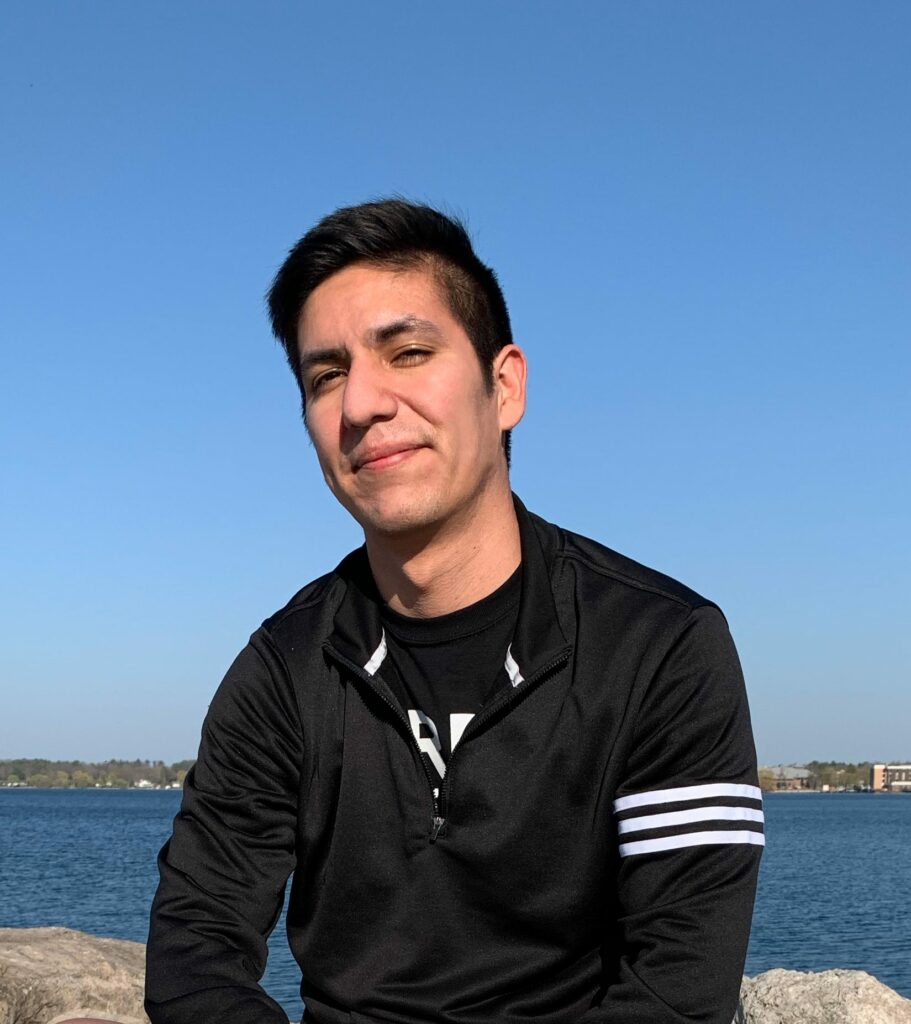 What's your average day like at Oneupweb?
Every day is unique and full of excitement. I have meetings, websites, social campaigns and take part in creative collaborations. I enjoy being part of the team. The best part is that I get the opportunity to do a little bit of everything.
Tell us about your favorite Oneupweb moment.
So far, to meet coworkers in person I considered an incredible moment. When I first started, most of the employees worked remotely and eventually a few started to work at the office and it was fun to feel like a human again and to interact with them outside of a screen.
What's your favorite blog, and why?
I always enjoy abduzeedo.com. The variety of design articles in between digital, branding, technology and tangible design inspires me and gives me a broad perspective on different ways to design.
What makes Traverse City appealing?
The beauty of TC has no limits; the landscapes, lakes, food and people make this place a paradise.

We have everything! We have four seasons, security and awesome creative opportunities.
What do you really do at Oneupweb?
I am a visual communicator. I design everything from ads and illustrations to social campaigns and websites.
What do you do when you're not at work?
I spend time with my family. I like to watch movies with them, go to the park or play board games.
I enjoy the outdoors, biking and swimming. I also watch and play futbol (American soccer) in my free time and go skateboarding when the weather allows me to.
If you were stuck on a desert island, what office tool would you bring, and how would you make your deadline?
I will need some Field Notes! That will give me an opportunity to write and sketch, and I will train seagulls to send my messages.
Years from now, what will stick out most about 2020?
MASKS! A thing I never believed that we "must" have before leaving our houses.
It's 5:30pm – what's your cocktail of choice?
The one and only Peruvian Pisco Sour. Cheers!
What's the last song you intentionally listened to?
"Walking on a Dream" by Empire of the Sun
What do you carry in your purse?
I do not own one. But I must be thankful for my pockets!
I have front left with phone, right with AirPods, rear left with car keys and right one with my wallet.
What's your secret guilty pleasure?
It's a secret!
Describe yourself in 3 to 5 words.
Passionate, Fun, Adventurous, Latin & Legit!
What would you not be caught dead wearing?
Any shape, color or form of CROCS!
What's one of life's simple pleasures?
That heavenly feeling when you are flying in an airplane and you go to a high altitude and it is bright and you can't see anything besides that mattress of clouds.
The internet is listening: Give us your words to live by:
I believe that is important to trust in your skills and find the way to improve them. Nobody knows everything! So please never stop learning and teaching!
People will notice your dedication and quality through the results. Work hard and be kind, open-minded and a good team player. Your reputation is valuable in a company and your life.