Meet Laura "Always Smiling" Payne
Laura Payne, Senior Graphic Designer
I'm originally from Cadillac, MI, but I have bounced around the country a bit in the years since college. In the middle of my tenure as an MSU Spartan, I decided I wanted to focus on the entertainment industry and I transferred to Full Sail University in Orlando, FL for an entertainment business degree. After graduating, I spent a year in Portland, Oregon learning the joys of craft beer and the west coast before moving to Atlanta (Decatur to be exact) for more than a decade. There I worked for a boutique graphic and web design firm that also produced beer/wine fests and a bimonthly community magazine. I started as a junior designer then grew to production manager and eventually production director. I moved back to Michigan a few years ago to be closer to my parents, and to enjoy all the natural beauty Michigan has to offer.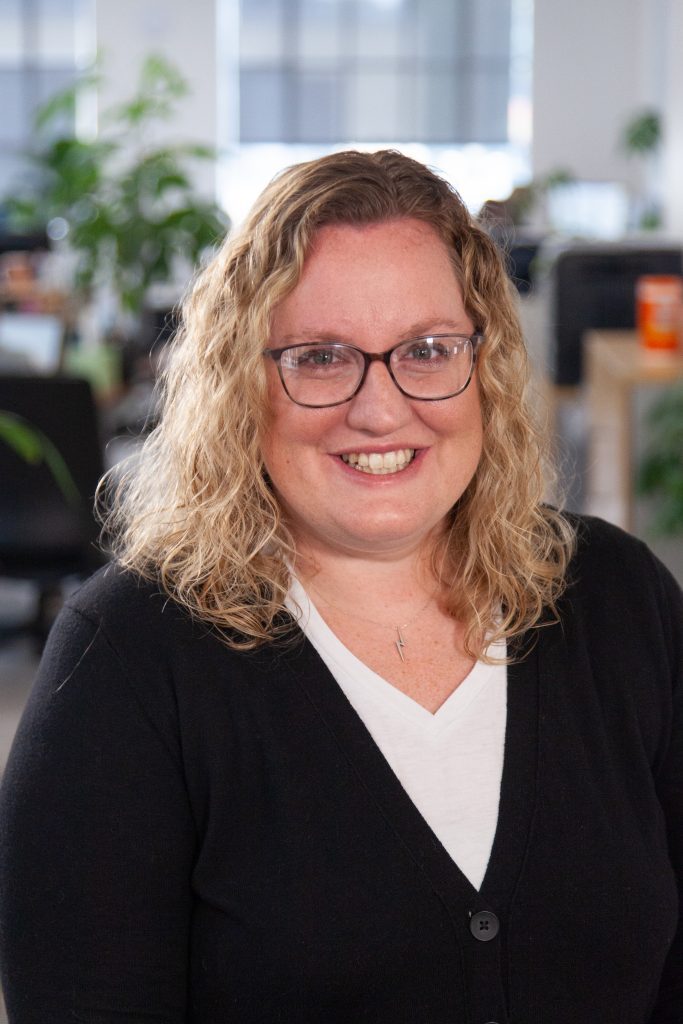 What's your average day like at Oneupweb?
I have a lot of involvement with the social media marketing side of things, so I am typically working on social concepts and themes. As designers, we work on an array of projects like website design, social graphics, branding projects, paid ads and various multimedia projects. In my spare time, and as part of our daily reading time, I have enjoyed learning more about motion graphics/animation.
What is your best trait and how do you use it help your colleagues and clients?
I am always trying to keep meetings fun and make people laugh. Dad jokes are a specialty of mine.
What do you do when you're not at work?
Most of my time can be spent chasing around my toddler. I love to be on the water and enjoy the outdoors (they call it Pure Michigan for a reason).
What are life's simple pleasures?
Summer nights on our back porch under the string lights with the natural gas firepit going, listening to music and enjoying some wine
Describe yourself in three words?
Creative. Passionate. Funny.