Meet Laura "Always Smiling" Payne, Our Newest Graphic Designer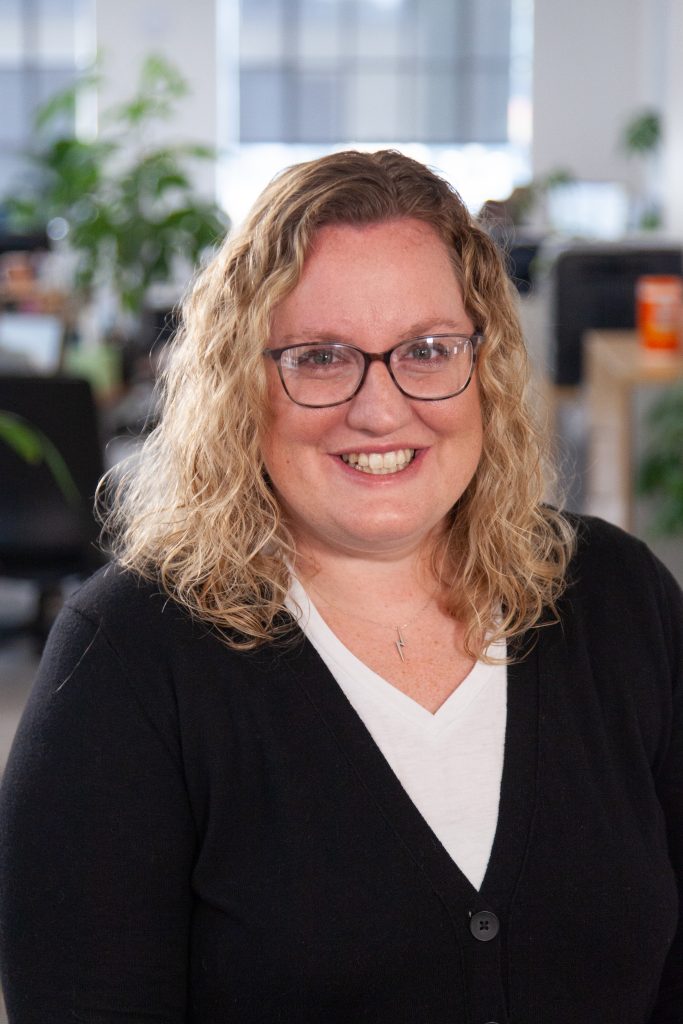 Name:
Laura Payne
Position:
Senior Graphic Designer
What's your average day like at Oneupweb?
Every day is different and collaborative, which I truly enjoy. Mostly I am attending meetings, reading up on the ever-changing industry, and designing everything from social media posts to websites.
Tell us about a favorite Oneupweb moment.
Our company outing to the Traverse City Pit Spitters (minor league baseball) game was so much fun! I feel extremely lucky to work with a company that focuses so much on sustaining such a fantastic company culture.
What's your favorite blog, and why?
I try and read a variety of things. We have a daily read every morning, which allows us to stay current on new industry trends. I really like the educational aspects of working here, it is a big focus. However, I think a more applicable question for me is, what is your favorite podcast? I listen to a LOT of criminal/crime-solving podcasts. In particular, "Crime Junkies" is my current fav. They cover a variety of cases, the host is super engaging, and I find the content fascinating. I could have been a detective in a former life.
What makes Traverse City appealing?
We moved here from the Atlanta area for a variety of reasons. I grew up in Cadillac, and greatly missed northern Michigan. TC is absolutely gorgeous with tons of outdoor activities. The pace of life is far more laid back than a huge city. The people are so very polite. TC was everything we were looking for, and more.
What do you really do at Oneupweb?
Communicate through design by bringing visions to life.
What do you do when you're not at work?
I love everything outdoors and on the water. Kayaking, boating, being on the water in general. I also love to try local brews and visit a plethora of the breweries around here. Finally, I am always trying to keep my dog happy, which means daily walks (at least in the summer).
Years from now, what will stick out most about 2019?
Taking personal risks that have may have seemed scary and challenging, but have turned out to be just wonderful.
It's 5:30 p.m. – what's your cocktail of choice?
Most likely a Bell's Two Hearted or some other delicious IPA.
What's the last song you intentionally listened to?
"Higher Love" – Whitney Houston and Kygo. Yes, THE Whitney Houston. It is a posthumous release and inspires pure joy.
What do you carry in your purse?
Headphones, wallet, gum and a mini-pharmacy.
What's your secret guilty pleasure?
Hmm … I am a pretty big fan of pop music, Hanson in particular. I used to get teased all the time about that, but it is definitely not much of a secret anymore. I really love all music, but I am not afraid to admit that pop music gets me moving.
Favorite book/movie/album/TV show, etc.?
Book: Karin Slaughter is a riveting crime author whose stories are based in Georgia, so I love reading her work. Favorite? I would say "The Lovely Bones."
Movie: Most of the movies I like best are from the '90s. "Good Will Hunting," "The Bodyguard," "Can't Buy Me Love," "The Matrix" … to name a few.
Album: "The Con" by Tegan and Sara
TV Show: Friday Night Lights and Queer as Folk are all-time faves.
Tell us something weird/unique/quirky about yourself.
I laugh at myself more than anyone else.
What's one of life's simple pleasures?
Back porch sittin' on a beautiful day.
The internet is listening: Give us some words to live by.
Clear eyes, full hearts, can't lose.
Up Next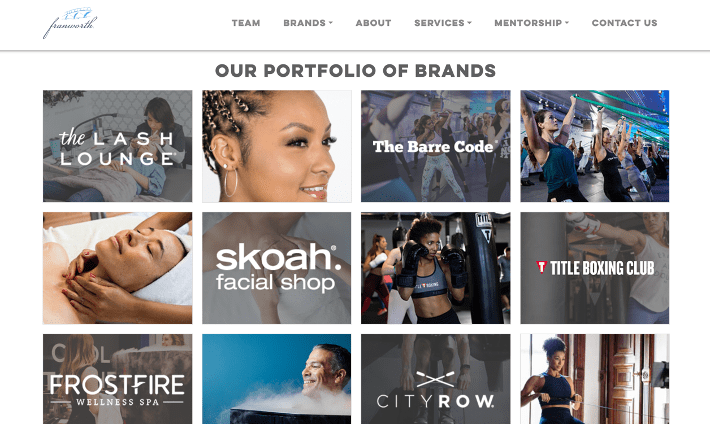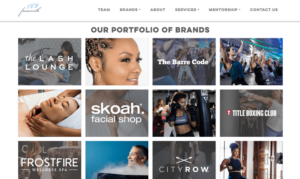 A Budding Franchise Partnership Oneupweb had been working with Franworth indirectly since May 2019 by supporting some of the franchise organization's brands. This website migration project kicked off in late February 2021 and was our first project for the Franworth brand itself. The Problem While growing their portfolio of brands, Franworth realized their Wix website...