Pride Marketing Chat
Oneupweb is definitely considered an LGBTQIA+ friendly agency. In the past, we've donated to the Up North Pride foundation in Traverse City. Our insurance benefits cover domestic partnerships as well as marriages. We make space for everyone in our office, and at our table.
This year, we sat down with two of our LGBTQIA+ colleagues to get their opinion on the state of "Pride Marketing" and what brands should aim for when celebrating diversity.
Pride in a Small Town
Laura Payne is a graphic designer for Oneupweb and lives in the town of McBain, Michigan (population 724) with her wife and two-year-old son.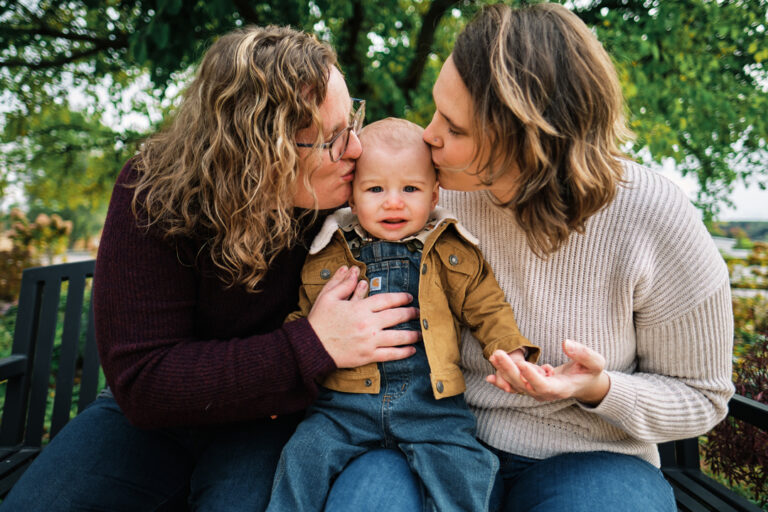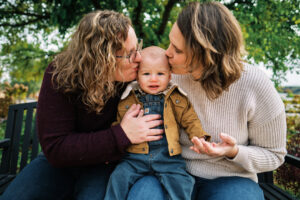 "I feel like most people think that [Pride Month is] becoming over-commercialized, and, having lived in a big city previously, I could see that. But now that I have moved to a smaller town where we are quite literally the only gay family, it makes me see the other side of things."
Living in Atlanta, Laura was part of a massive gay community with a huge pride parade. But, she remembers growing up nearby her current town in Cadillac and not yet being out as gay in high school. Now, she hopes younger generations can see their community acknowledging them more publicly and feel supported.
"I really like to see it," Laura said, noting a huge difference in the way Pride has been represented in a small town over the course of two decades. "But it's important for companies to back up their campaigns. It's super important to have action as well as visibility."
It's also so important from a marketing standpoint to know your demographics, and there's probably an LGBTQIA+ audience for your business that needs nurturing.
"Our team never comes from a place of exploitation. It always comes from a place of being inclusive and aware, and making sure you're reaching the right people and putting out the right message."
Laura's favorite Pride-related campaign:
Forward or Sideways, Just Move
Casey McDougall is an SEO and Content Marketing Project Manager for Oneupweb. They live in Farmington Hills, Michigan, but are looking to relocate up north.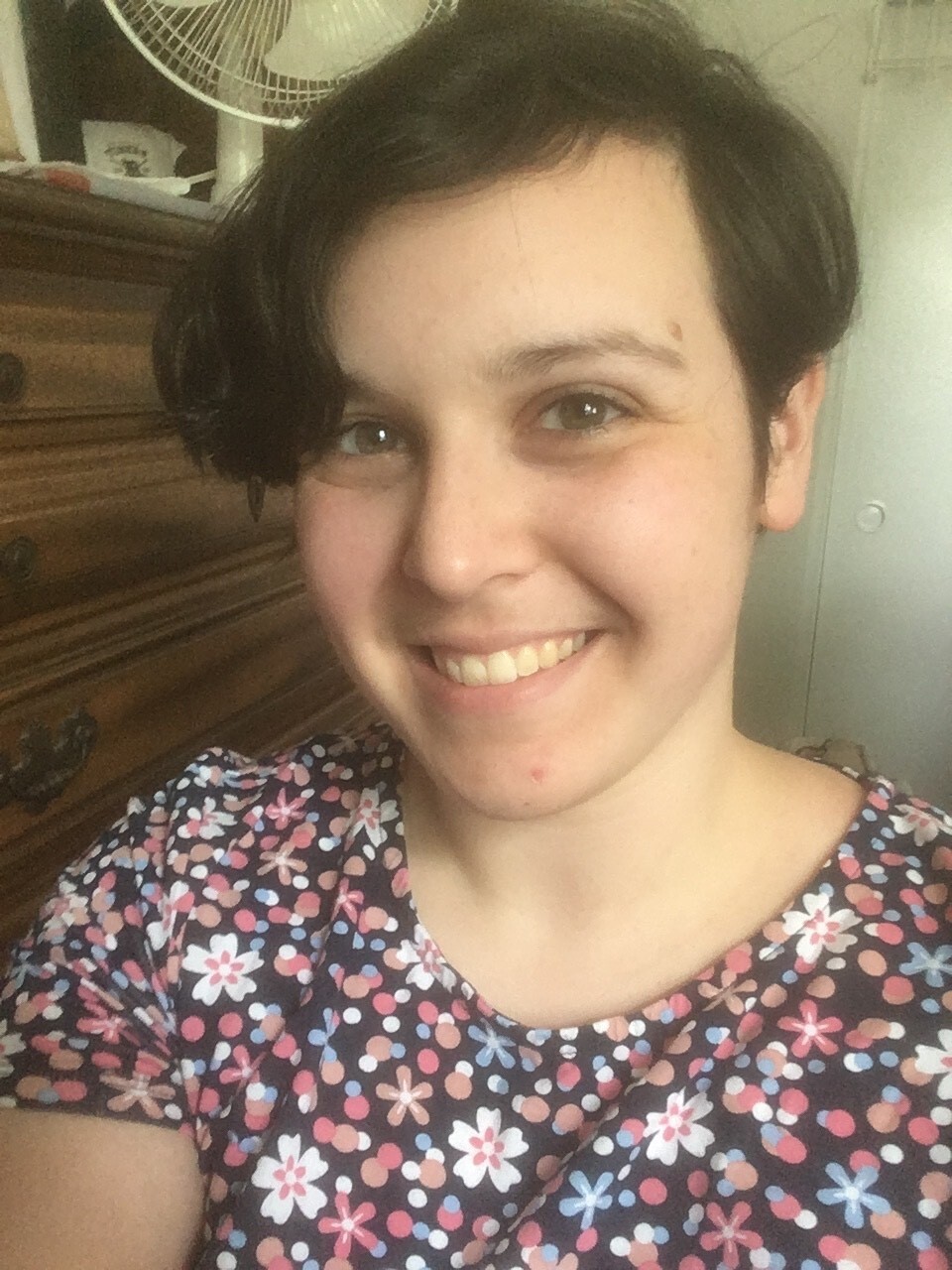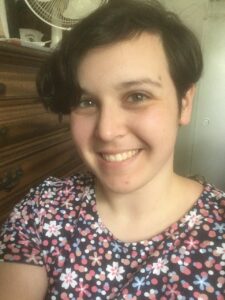 "You can tell when someone is using [pride] to sell a product rather than attempting to be inclusive in how they portray their media," Casey said. "Just slapping a rainbow on something doesn't make it inclusive or actually help anyone."
"The worst is when you know a CEO has donated to anti-LGBTQ groups and then puts a rainbow on their packaging."
"We live in an interesting time where even being exploitative helps. Because, a few decades ago, using any sort of pride stuff in your campaign would have been a death sentence, or it would have gotten you attacked by lobbyists, and far-right groups, and things like that."
They emphasize the need for a year-round effort to include diversity in marketing campaigns, not just during Pride month.
"It's helpful there is enough visibility and support that it can even be done, but I think it falls apart when people forget why it's important to include extra identities. We're not trying to rack up points."
The solution to companies wanting to incorporate more diversity without it feeling empty? Consult with the communities you're trying to represent.
"It's a step in the right direction even if sometimes you sidestep into something that's less than good."
Casey's least-favorite Pride-related campaign:
Learn more about Oneupweb or browse our current job openings if you'd like to work for a place that respects and celebrates everyone.