5 Ways to Win the No-Click SERP
Google is making it less likely for users to click through to a website and has been for years. New search engine results page elements like featured snippets, Google Shopping and the Generative Search Experience provide valuable information without users needing to navigate your website.
For Google, no-click searches are a win; they leave the user in a position to search again for a paid result. But what do zero-click searches mean for brands?
We'll show you how to win the SERP and introduce volume metrics to help re-orient your goals and, ultimately, your SEO marketing strategy.
How Google Is Stealing Clicks
Google has steadily introduced several SERP features designed to present valuable information. From Google My Business profiles to Google Shopping results, these SERP features display the most relevant information to answer the query. Wondering when the local bike shop opens? Google will present hours, address and contact information in the local pack – no clicking required.
The Search Generative Experience
In May 2023, Google rolled out its Search Generative Experience, or SGE. This AI-driven search feature pulls on Google's massive database to answer search queries in a short but detailed summary. Marketers can expect reduced click-through rates and fewer organic site sessions as more users enable this feature. That doesn't account for its generative AI chatbot, Bard, which is expected to absorb more search queries in the years ahead.
5 Ways to Win Clicks in a Zero-Click SERP
It's more important than ever for brands to evaluate their SEO and content marketing strategy. Work with your team (or ours!) to prioritize your most valuable keyword targets, referral sources and digital properties to win the clicks you can and boost your brand on terms that aren't likely to result in clicks.
Here are a few ways to get it done.
1. Optimize Google Properties
In May 2023, Google owned about 93% of the global search market share. While search engines like Bing and Yandex have strong and dedicated followings, they hold a fraction of total searches. As a result, they likely deserve a similar share of your attention. We recommend focusing on two Google properties that take up a considerable amount of real estate on the SERP: the feature formerly known as Google My Business, and YouTube.
Google Business Profile (GBP) – Formerly known as Google My Business, GBP is the local pack's driving force. If you're a local business, you need to take GBP very seriously. At Oneupweb, we tag all our GBP website links to track GBP referrals separate from Google organic sessions. We find GBP users convert at three to four times the rate of typical Google organic users. Users who click the local pack are further down the sales funnel than the typical organic user. One analysis, based on 140 local businesses, shows a strong positive correlation (0.702) between the number of stars (rating x reviews) and GBP sessions.
As the platform improves, you might consider claiming and managing your Apple Maps account, as well.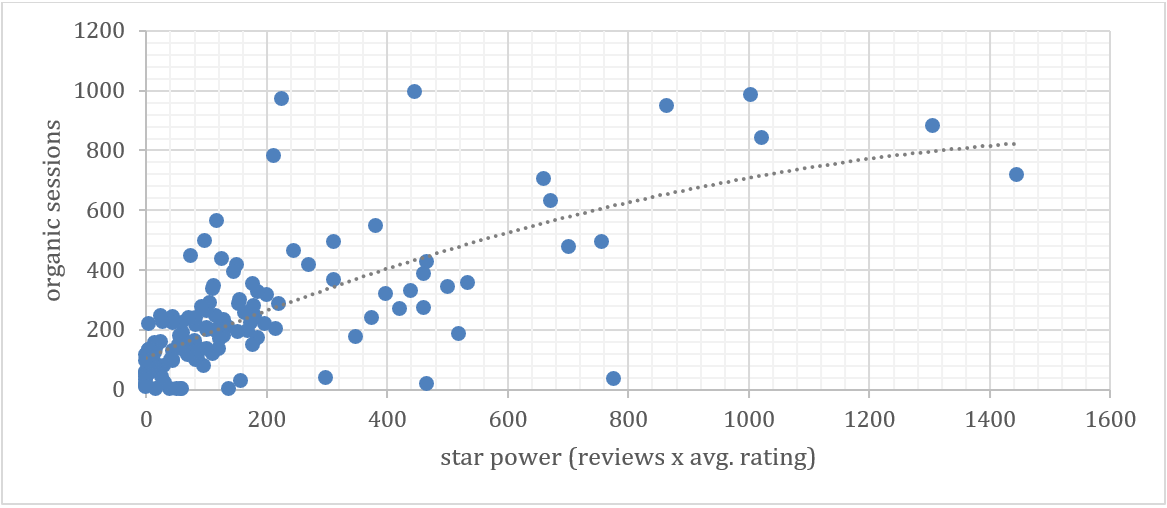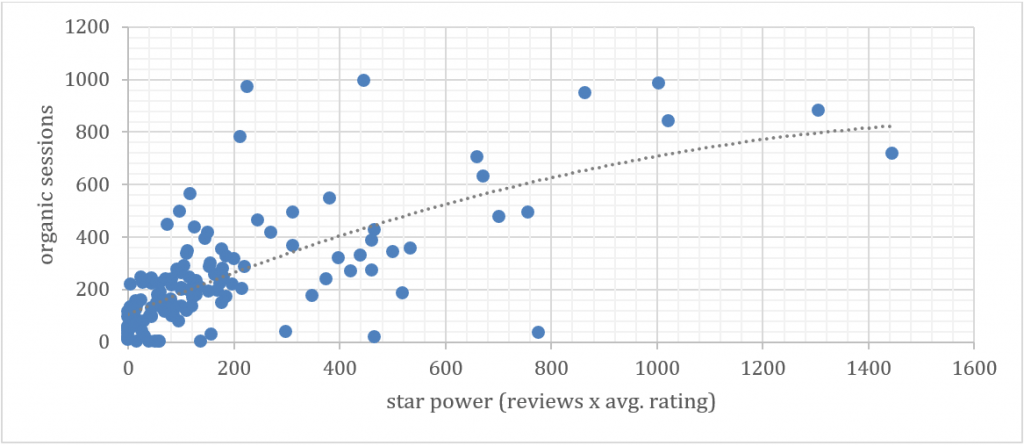 YouTube – Most businesses are managing Facebook. Not many, however, pay much attention to YouTube. This is shocking, considering YouTube is the most widely used platform amongst US adults. YouTube results also take up a considerable amount of the SERP via featured videos and the video carousel.
2. Win Featured Snippets
Many marketers thought featured snippets would keep users from clicking through to learn more. But the website with the featured snippet ranks 1-3 organically, which means they own most of the above-the-fold SERP.
We recommend using SEMrush to monitor your domain for featured snippets. Run a report on your competitors. What featured snippets do they own? Export your organic keywords. Home in on question queries for which you're ranking highly. Optimize these close-but-no-cigar pages to see if you can steal a snippet. We recommend focusing on page speed, media attachments and clearly answering the query.
Featured snippets are just one category of a growing SERP feature family that includes "people also ask," the local pack, and more. We've dedicated a fair bit of time monitoring how the number of SERP features a domain holds impacts important metrics such as impressions, click-through rate and more.
3. Target Keywords with High CTRs
No two businesses are identical. The same can be said for click-through rates. While there are plenty of CTR models on the web, we prefer mapping our own. This can be done by exporting search queries from Google Search Console and pasting them into our Excel template. Follow the instructions to chart your click-through rate and identify keywords with above-average click-through rates. Then what?
Analyze the SERP.
What other features can you capitalize on?
Look at the landing page …
How can you enhance the user experience and optimize the conversion rate?
4. Double Down with Paid Ads
By connecting Google Ads with Google Search Console, brands can export a report titled "Paid and organic." There are so many opportunities contained in this report. After crunching the data, we found that the organic CTR improved for 72% of keywords when paired with a paid ad. The same was true for paid ads, but even more extreme. We found that the CTR for paid ads improved for 79% of keywords when paired with an organic result.
Here's a brief explanation of how to do this:
Connect Google Ads with Google Search Console.
Export the report.
Identify high-opportunity organic-only keywords that may be worth bidding on.
Identify high-opportunity paid keywords that you could be ranking for organically.
5. Report on Off-Site KPIs
This one comes up often on client calls. When reviewing organic clicks-to-call, there's always an explainer: This doesn't include calls that happen on the SERP in Google My Business because that information is not readily available in Google Analytics. It's also not easily integrated into mainstream reporting platforms. For example, you may note that as organic search increases, phone calls or app usage may also improve. With correlations are not causations, it can be a useful way to gauge the results of your no-click strategy.
We recommend using Google Looker Studio, formerly Data Studio, to build reports with various data sources. Most Google products are easily integrated – Google Ads, Google Search Console, Google Analytics. However, Google My Business, perhaps the most important Google product to most local businesses, doesn't connect as easily to Google Looker Studio. Marketers must use Supermetrics or another tool to connect the properties. And the result is beautiful. Rather than report on organic calls phone on the site, you can also report on organic calls happening on the SERP. Finally, a full picture of organic calls.
We also recommend adding GBP impressions, GBP reviews and YouTube KPIs to your reporting. Incorporating all of these platforms will give your team a more encompassing view of your brand across Google's most important tools.
Your Content Marketing & SEO Partner
You don't need to be afraid of the changing SERP. Marketers can adjust strategy and tweak reporting to reflect new opportunities and account for Google's constantly changing search experience. The rapidly evolving SEO environment may present significant opportunities for your brand to outperform larger, slower-moving organizations.
Embrace change, and new possibilities, with a leading SEO agency. Get in touch or call (231) 922-9977 today to get started.