Oneupweb Higher Education Paid Media Case Study: Boston College
The Lynch School of Education and Human Development at Boston College (BC) offers degree programs from undergraduate to graduate degrees and continued education.
In 2019, the Lynch School brought Oneupweb on board to contribute to marketing efforts for their first two fully online master's programs: Educational Leadership & Policy (ELP) and Global Perspectives: Teaching, Curriculum, and Learning Environments (GP).
Over the past two years that we've been working together, we have used paid media – supported by content marketing, design, video, photography, development and social media monitoring – to drive inquiries for the graduate programs.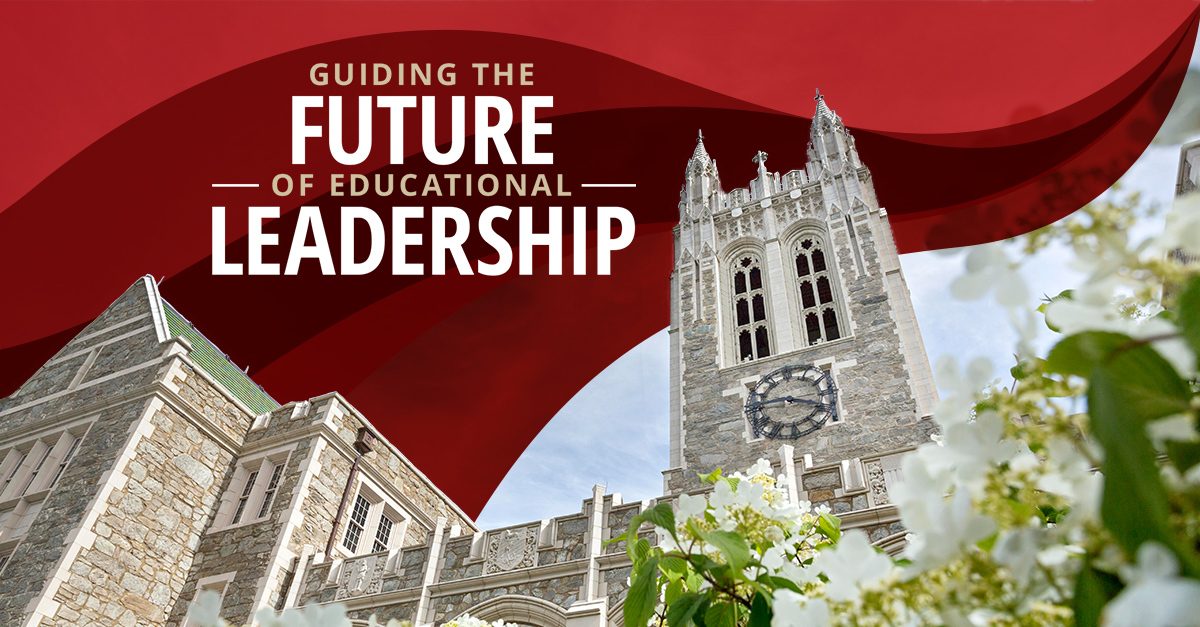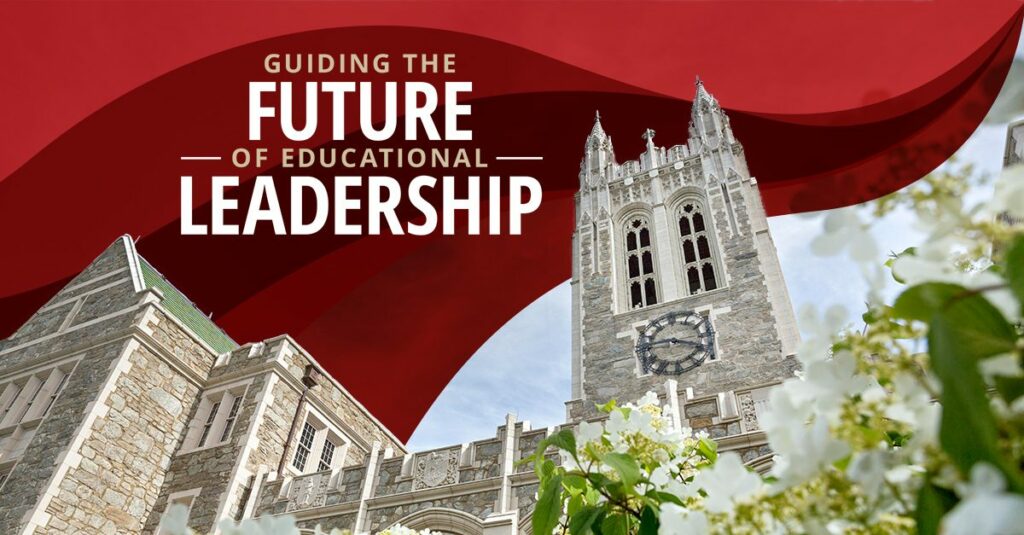 The Problem
We connected with Boston College through a third-party higher education support partner and it was through that relationship that we were given the chance to pitch to the Boston College team. The school was looking to expand its leads, both in terms of quality and quantity, and to streamline how their prospective students move through the sales funnel. Our thoroughness in the presentation and our strategy for tailored touchpoints throughout the funnel are some of the reasons why their team chose to work with Oneupweb.
The Solution
As we onboarded the paid media project, we realized that fragmented account ownership and siloed programs were hindering current efforts and not future-proofing Boston College's goal of growing the programs. In developing solutions, one component of our strategy was to transition ownership of paid accounts from multiple marketing agencies to ownership by the school. Transitioning ad accounts can be a complicated process, but having ownership in the hands of the client minimizes future difficult transitions if another agency were to take over. Furthermore, direct ownership improves performance becausehistorical paid media performance data that accumulates will not be reset by an account ownership transition. With more data points available for the paid media algorithms to use in optimizing ads and campaigns, the goal conversion efficiency improves and the cost per acquisition decreases.
At Oneupweb, we believe that like the channel accounts themselves, a client's data is theirs and should be accessible to them as they need it. Since lack of data access was a pain point for our client, we provided a live paid media dashboard of metrics that went through several updates based on client data and feature requests. We've found that access and transparency in paid media management help maintain a better, more solid partnership—which is what we're always aiming for. Once we determined the larger elements hindering the campaigns' success, we reviewed all components of the Lynch School's existing paid media experience – the ad copy, creative, landing pages – and designed new ones. Our paid, content and design teams joined forces and worked together to develop engaging campaigns optimized to elicit conversions once in front of the target audience.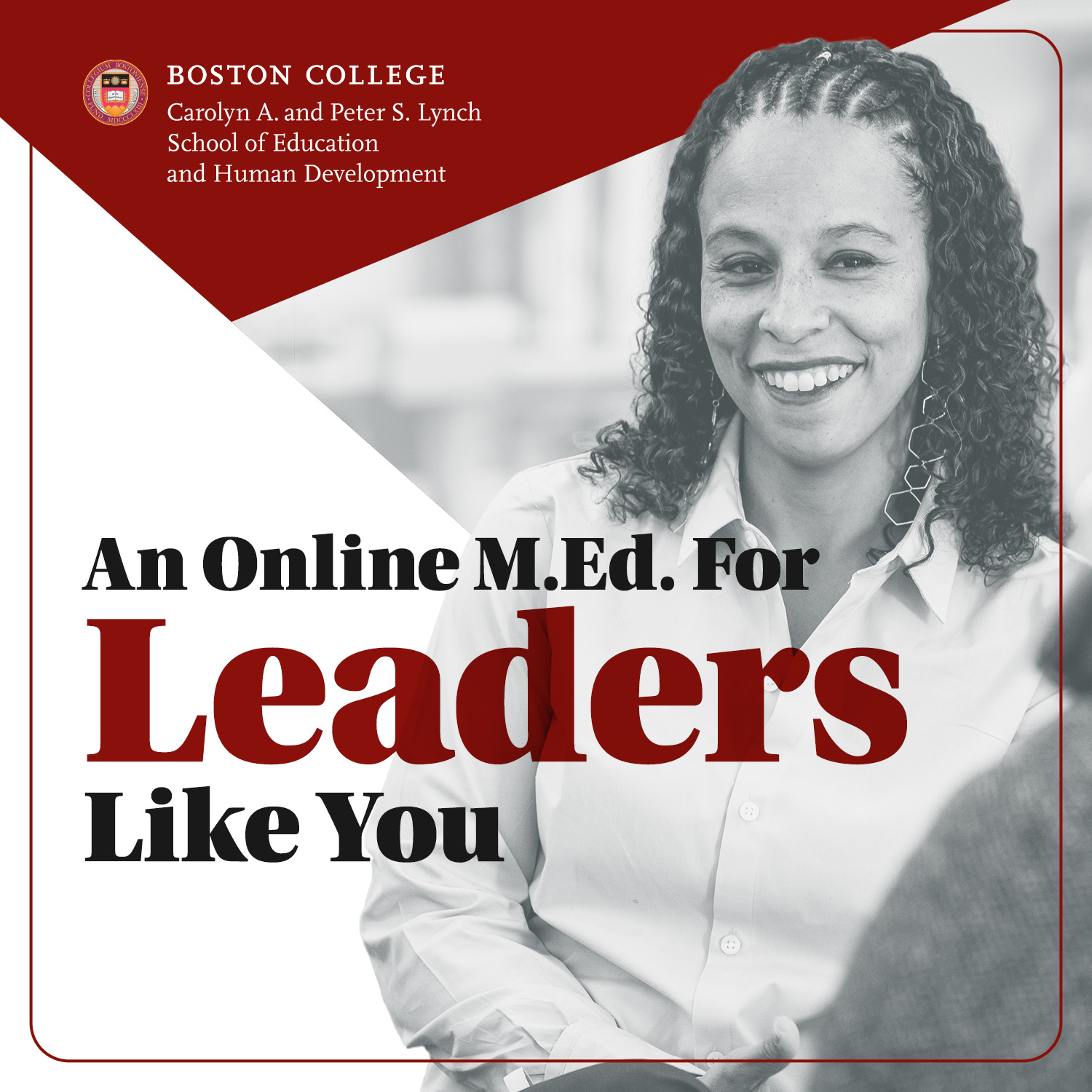 Paid media success is never due to just one thing. It is a combination of the targeted audience, bid strategy, ad copy and creative. Yet the images in an ad are what create the first and lasting impression. As we found with BC, developing new ad creative for this client was a key part of our paid success. As programs under a school under a college, there were some layers of hierarchy to navigate in making any changes to the already approved creative. With that in mind, our project designers dove into the existing photography library to develop an updated expression of the brand guide. Our designers identified people-focused components as motivating qualities for prospective students and used portrait-centric images, black and white tones and heavy white space to give the images a sophisticated feel. In conversations with newly enrolled students, BC found that it was this ad creative that drew users to explore, inquire and then apply to their chosen program.


The Lynch School of Education team:
"Last night we had our orientation for the new Cohort 4 in the GP program. This was the first time I have ever heard any of our GP applicants cite a single recruitment tool as pulling them toward the program. They raved about the ad on Facebook. Several said how much it influenced them, and others agreed."
As our paid media team found new audiences and added structure to the campaigns, we also incorporated a continuous testing strategy to ensure consistent lead generation growth with decreasing the cost per acquisition. This extended from Google Search ads to social ads to the landing pages and included tests on paid channel bid settings, landing page length, comparison tables, case structures, copy, photography choices and more.
Beyond finessing the successful campaigns, we also developed new strategies and approaches. For example, we realized that there was a considerable audience that was interested in an online Master of Education from Boston College, but they were not quite ready or were unsure about which program to choose. Since the program landing pages and their associated campaigns were set up to drive prospective students down either program funnel, we pushed to develop a campaign for an earlier touchpoint. We developed messaging and a combined landing page that described both M.Ed. programs and their value propositions.
After higher funnel users find themselves on this landing page, we then direct prospects, now with more information, toward the program more appropriate for them. This strategy has been so successful that these campaigns receive the same budget as the individual program campaigns.
The Results
During our first year working with Boston College, our team was able to increase total inquiries and drive down the average cost per acquisition, while also increasing the quality of the leads. Oneupweb began management of the Boston College programs on December 16, 2019. The following are the results for January 1 – December 15, 2020 compared to January 1 – December 15, 2019:
Total inquiries up 67% YOY
Applications for the ELP program up 56% YOY
Applications for the GP program up 156% YOY
Results are more than numbers, however. Our project team values the deeper partnership as one of the most fulfilling successes. The growth in interested students speaks for itself, but the growing trust, team problem-solving and camaraderie have been some of the biggest highlights of working with Boston College. In fact, their trust in us has been so strong that we've moved away from the third-party support team that connected us originally, which has led to an even closer working relationship. Delivering stellar results and also sharing our expertise with our partners to help drive overall marketing and internal decisions is exactly where we thrive.
If you are interested in learning how Oneupweb can develop a strategy and implement paid campaigns for you, check out our paid media service page or get in touch with us!