Oneupweb Client Snapshot: Cancer Treatment Centers of America
HELPING PATIENTS CONNECT WITH AN ELITE PROVIDER
Since 1988, Cancer Treatment Centers of America (CTCA) has been helping patients win the fight against cancer. Each hospital within their network provides state-of-the-art cancer treatment from a dedicated team of oncologists, surgeons and other experts. Their facilities offer patients and their family members a welcoming environment with comprehensive cancer care under one roof.
CTCA wanted their website to reflect that same feeling. And they needed greater visibility in the SERP. Cancer, as we all know, is a frightening foe to face and CTCA wanted to ensure that every person who turned to them for advice, help and comfort would be helped by their site.
SOLUTION
We created a digital marketing strategy that included a site redesign, SEO expansion and PPC campaign with geographic targeting that was coordinated with local TV advertising. Website usability and focus group studies helped inform the redesign strategy. This holistic campaign soon helped CTCA become an important cancer resource that was easily found and utilized online.
RESULTS
CTCA became the #1 .com in their category
A dramatic increase in conversions. Online patient acquisitions grew six-fold in the first year and brought in $185 for every dollar spent on natural search marketing
Top 10 positions in major search engines increased more than 1,100%
More than 250,000 unique visitors come to CancerCenter.com every month and while there, experience an easily navigable site that allows them to gain every possible piece of knowledge that CTCA has to offer
CHANNELS & TOOLS
Up Next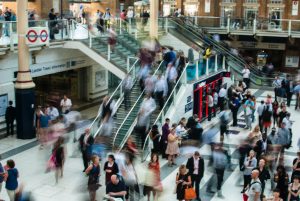 When you've worked in marketing for a couple of decades, you've surfed hundreds of waves of change in digital marketing. Through it all, these have been the top digital marketing FAQs we hear at Oneupweb. Cruise our answers to these marketing questions, and feel free to ask us something directly. Who should I be marketing...