Oneupweb Client Snapshot: True Value
Driving Holiday Hardware Sales
The True Value Company is an American retailer-owned hardware cooperative with over 5,000 independent retail locations worldwide.
When it comes to retail hardware sales and the holiday season, two audiences are critical: those shopping for DIY'er gifts and those shopping to fulfill their decorating and entertaining needs. With the hustle, bustle, and time pressure of the holidays now extending from Halloween through free shipping week—do those buyers have time to make their hardware purchases online or will you find them running to the store?
The answer? They'll do both with a clever display campaign to capitalize on both sets of buying behaviors while reinforcing the time-tested tradition of a neighborhood hardware store with roots that can be traced back to 1910.

Our Key Goals
Create sales directed toward:
The DIY'er
Decorators and entertainers
Solution
Oneupweb devised a campaign that could be deployed and scaled quickly through the Google display network. Running in tandem with traditional, text-based pay-per-click campaigns in the search engines, the display campaign was also set up to remarket to those who made it to the site, but didn't make it all the way through the checkout process. By offering those who had abandoned their carts steeper savings, the campaign was designed to bring those who were aware of the brand back to the site to become customers. And for those without time to wait on shipping? Free Ship-to-Store of course. Savings and convenience? That's the True Value way.
Quick Facts
The campaign was a play on common idioms boldly touting True Value's classic red, which worked double duty as a clever and recognizable nod to the holiday season.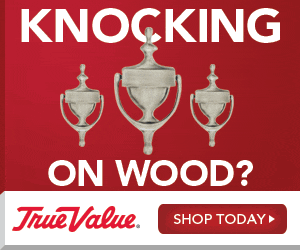 Channels & Tools
Looking for some true value from your marketing partner?