Now It's Personal: 4 Tips for Personas in Higher Education Marketing
For digital marketers, few industries are as challenging and rewarding as higher education, particularly when it comes to driving enrollment. Through all steps of the journey, reaching and connecting with qualified prospective students is difficult — and that's to say nothing of actually getting them to apply. Personas bridge the gap by connecting marketers with the students they most want to reach in their campaigns.
College admissions and marketing departments face significant obstacles on multiple fronts.
To name just a few:
Climbing Cost — College is expensive. Higher education marketers face an uphill climb in getting students to choose their college or university
Various Personalities — For more traditional high school-age undergraduate prospects, parents and even high school faculty and staff present a critical challenge. Higher education marketers have an opportunity to reach decision influencers outside of just the student you're targeting.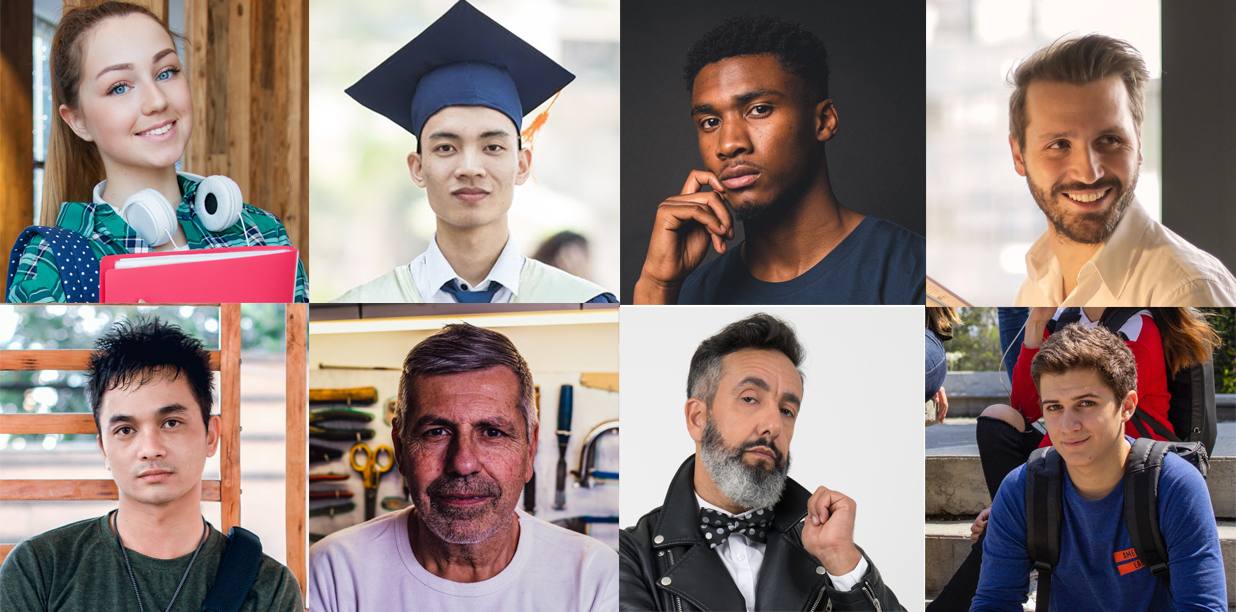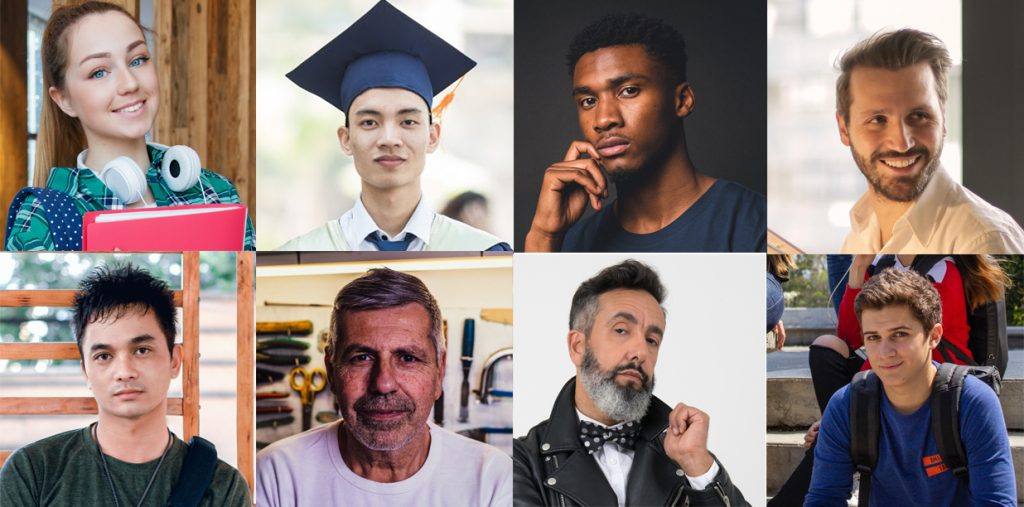 Navigating the Decision Cycle — Choosing where to go to college is one of the most important decisions a person makes in his or her life. Consider this, along with the large investment (or, as is often the reality, incurred debt) and the influence of the other parties mentioned above, means that enrollment campaigns must be designed for the long-haul.
Increased Competition Online — The higher education market is extremely competitive. In addition to long-standing competition among established institutions, today's higher education landscape is increasingly crowded with new players in online education. The number of students enrolled online, even part-time, is growing every year.
The Biggest Challenge in Higher Education Marketing
None of the above challenges/complexities should come as any surprise to anyone working in education admissions or marketing. But the biggest challenge to driving new student enrollment isn't anywhere on that list: it's identifying the students themselves.
The fact is, today's applicants are more non-traditional than ever before. They're single mothers and fathers, laid-off assembly line workers, aspiring artists and established musicians. Business owners and burnouts. Gay, straight, black, Hispanic and white. Urban and rural. Some are on Facebook. Some are on Twitter. Facing economic uncertainty and social immobility, many are returning for a second degree. Many are coming back to finish what they started.
It's never been harder to define your ideal applicant.
You Need Personas
If it seems harder to run a new student enrollment campaign today, it is. The primary reason is because the "new student" you used to look for isn't the only student you should be targeting, and the campaign you used to run no longer speaks to your entire audience. But that's OK. In many ways, the hyper-segmented nature of today's applicant pool means you can run a more sophisticated campaign and drive more highly qualified applications — and a better ROI — than ever before. But you need to know who you're talking to. You need to develop personas.
Here are four tips for developing education personas to help you get started:
1. Define — Be specific. Don't overgeneralize your personas. Developing separate personas for segments like "Prospective Undergraduate Student – Interest: Theatre" and "Prospective Undergraduate Student – Interest: Accounting" takes more time but will allow you to create and manage a far more targeted, relevant campaign. And don't forget other people: developing personas for groups like "Parents" and "High School Faculty / Staff" can be very helpful in creating content that speaks to relevant influencers.
2. Listen — An important step in developing personas is knowing prospective students' needs and wants. Content marketing is the present and future of higher education enrollment campaigns, but in order to develop quality content you need to know your audiences – their values, motivations, aspirations, fears, etc. Start with market research. Conduct focus groups. Monitor and engage on social media. Talk with students — those who applied, those who accepted, and especially those who either didn't apply or turned down an admissions offer.
3. Analyze —In addition to personal attributes, your personas should account for your audiences' technology usage and media preferences. Today's applicants are increasingly mobile, multi-channel and even multi-screen. Dig into your analytics, too. Look at your click-through and conversion rates and determine which types of prospective students (i.e. by demographic, program interest, etc.) respond to which types of content and where.
4. Adapt — Regardless of whether your institution's online marketing is managed in-house or in partnership with an agency, enrollment campaign strategy should never be recycled — and personas need to be revisited frequently and updated when appropriate. Higher education and digital marketing are both evolving too quickly for a "set it and forget it" approach.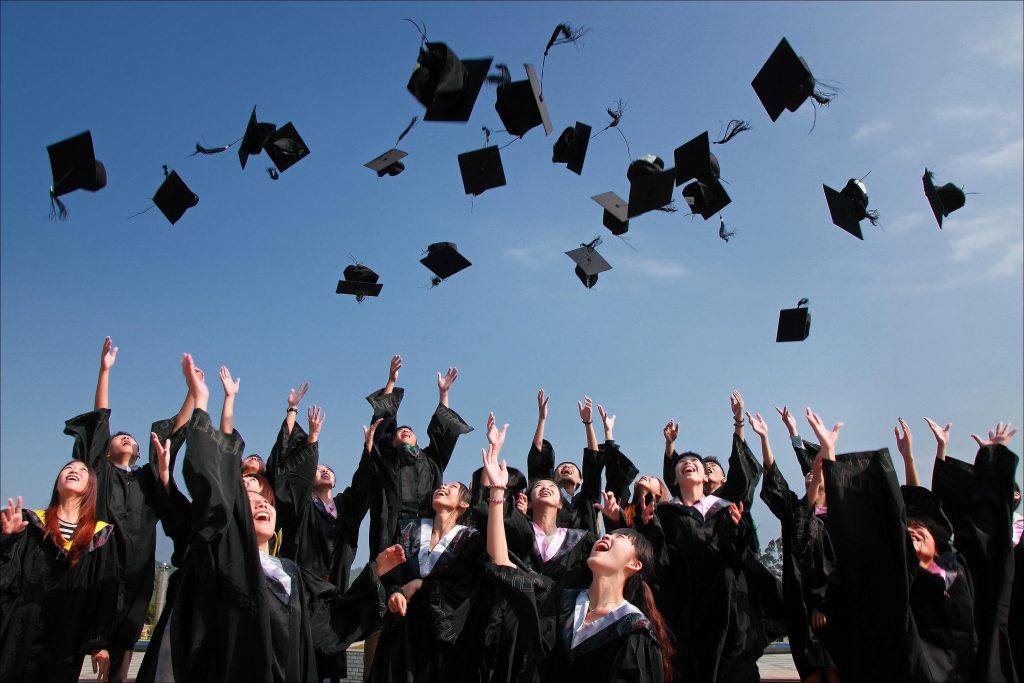 Specific Higher Education Personas to Consider
You know your school better than anyone else, but here are some higher education personas you may not have considered.
Traditional Undergraduates – Students leaving high school and searching for the right university.
International Students – This might include students already in the United States hoping to stay, or foreign students looking to study abroad in the U.S. If your school has a partnership program, it'll be important to keep your eyes on this group.
Graduate Students – If you're not target graduate students, you might be missing out on a chunk of the population interested in your institution.
Current Students, Faculty and Staff – Though your current stakeholders might be lower on your list of targets, you should invest time in knowing your current demographic across campus.
Prospective Parents, High School Teachers and Guidance Counselors – This group is increasingly influential as the meaning of "traditional" students changes. Word-of-mouth recommendations mean a lot when they come from a valuable source.
Ready to learn more about the challenges and opportunities in higher education marketing today? Check out the rest of our blog. And feel free to reach out if there are any areas in higher education marketing where we can help. We'd love to learn more about your goals for driving new student enrollment.