10 Tips and Tricks to Search Google Like a Pro
Get Relevant Search Results—Faster
For a typical query, there are hundreds, thousands, maybe millions of webpages ready with information. Luckily, Google has quite a few hidden tricks for searching that will help you quickly find the most helpful results.
Just by learning a few formatting and punctuation devices, you can tell Google how your search terms are related, or exclude certain words or phrases. Listed below are some of our very favorite tricks:
1) Exact Match Queries
Narrow search results to those that contain exact match for a query when you put a word or a phrase in quotes. Your results will only include pages with the exact same words in the exact same order, as what's inside the quotes:
2) Including/Excluding Queries
Narrow results by removing irrelevant related terms or adding relevant related terms using (+/-). Do put a space before the + or – and don't put a space between the + or – and the search word you want to include, as so: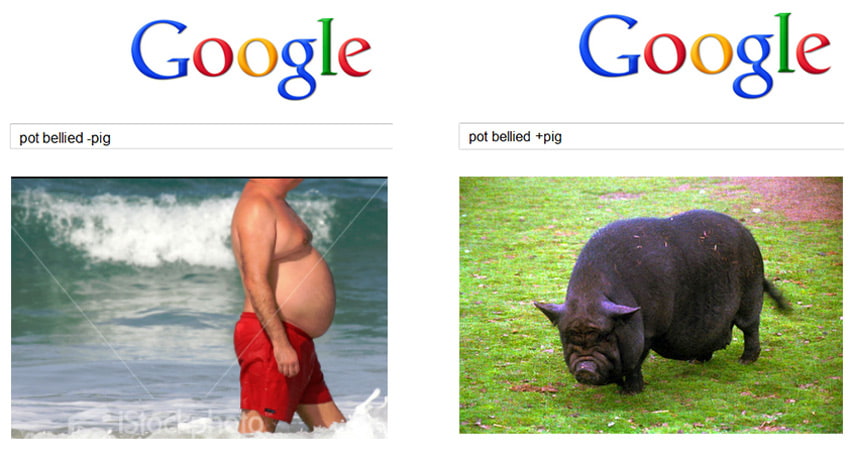 3) Using "OR"
Narrow results by using the word OR between all words to get results with either search word or both search words. If you want information on the most recent Summer Olympics and the next upcoming one, but no others, this trick comes in handy:
4) Search Numbers or Prices Within a Range
Stay within your budget by searching only for items within a number range by putting a string [two periods with no spaces on either side] between amounts: $1500..$2000: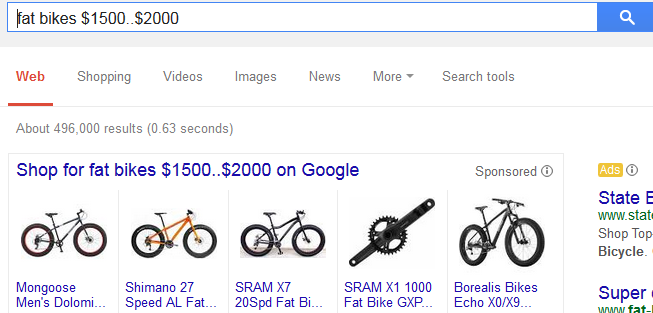 5) Units of Measurement Conversions
Convert any like measurement – like volume: ounces to liters – by typing in the number and unit of measurement:
6) Find Sites That Are Similar to Other Sites
If you want to find sites similar to your favorite site just type related: and site name without spaces in between:

7) Get Definitions
Put define: in front of any word to get its definition:


8) Calculate
Enter any math equation in the the search box to get calculated answer:
9) Currency Conversions
Use currency shorthand for current exchange rates by searching [currency 1] in [currency 2]:
10) Track Your Package
Track your UPS, FedEx or USPS packages by typing the tracking number directly into the search box. The results will show you the status of your package:

If you love these Google search tricks but are afraid you will forget them, don't worry, just remember this: Google's Advanced Search page enables you to use many of its most useful features without having to remember anything at all.
We would love to hear about any other Google tips that didn't make our list, what are your favorites?