Oneupweb Reviews: The Oneupweb Wall Street Journal Documentary
It was exciting to see our Wall Street Journal documentary go live on the WSJ Business Center site this week. If you haven't gotten the chance to view the documentary, you should! It is a great inside look at the company, the culture and the services we offer here at Oneupweb.
Our CEO, Lisa Wehr, provides a bit of background on how Oneupweb became what it is today – a cutting edge digital marketing company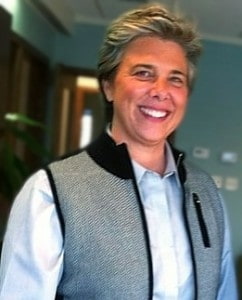 Several leading team members are interviewed in the documentary and offer their take on the company's myriad of services available to their clients and also their enjoyment in working at Oneupweb.
When the film crew was here in Traverse City last fall interviewing and filming the locations, it was a fun time indeed. It is great to see in the final product how that good time translated into this amazing film. We are happy to see our #Relentless energy and passion for the digital marketing world showcased on the Wall Street Journal's site.
We also love how the Wall Street Journal began the film, "Keep it interesting or be ignored." They get our vibe and get that we are sincere in our efforts to be "One UP!"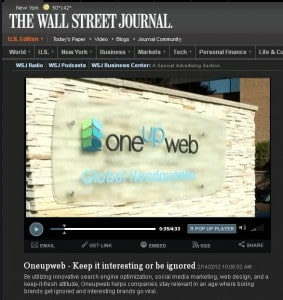 So, slide on over to the WSJ Business page and tell us what you think! We'd love to hear your thoughts!