The Disappearing Desktop: 3 Tips for Mobile Advertising
If you haven't already, it's time to get serious about mobile advertising.
According to yesterday's report from eMarketer, mobile ad spending grew by 105% in 2013, totaling a staggering $17.96 billion. Mobile advertising accelerated even faster in the United States, growing 122%. The data reflects a rapidly changing digital landscape: by contrast, eMarketer reports that overall U.S. desktop ad spending increased just 2.3% in the same year.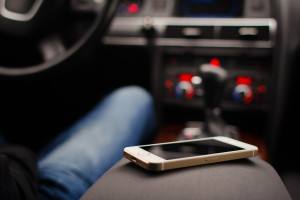 The surge in mobile advertising is a direct response to changing consumer behavior. Today's consumer is increasingly mobile and multi-screen, on-the-go and moving between devices on a daily – sometimes hourly – basis. Smartphones and tablets are more synonymous with TV watching than ice cream. I personally can't get through an episode of Downton Abbey or House of Cards without tweeting my opinion of the Dowager Countess (awesome) or scrolling through Kevin Spacey's IMDB bio on my iPhone.
The shift in user behavior means brands – both B2C and B2B – must optimize their paid media campaigns to meet customers when and where they're active online. Almost without exception, that means getting serious about mobile advertising. Here are 3 tips for marketers looking to boost their mobile game:
1. Know Your Customer — It's the first step in almost everything digital (at least it should be), but it really matters here. The near-certain fact that your customers are increasingly mobile tells us nothing about the device usage, media preferences and online habits that need to inform your campaign strategy. Smartphone and tablet adoption is increasing rapidly among both Millennials and Boomers, for instance, but digital behavior and media preferences are dramatically different between the two demographics. Do your homework and do your research. Dig into your site analytics. How does the on-site behavior of your mobile and tablet users differ from desktop users? Your findings should influence your mobile ad strategy.
2. Evaluate All Options — According to eMarketer, Google and Facebook accounted for 75.2% of worldwide mobile ad spend in 2013. And there's a reason both companies have been so successful growing their mobile advertising businesses — for many brands, their ad products work. Period. Yet marketers should not allow this industry dominance to dictate their digital marketing strategies. A variety of other search, social, display and in-app advertising options are available to advertisers looking to reach mobile audiences. In planning your mobile ad strategy, let the conversation be driven by your audience and objectives – not the disproportionate success of two publishers. Tumblr, with its young, creative user base, is probably not the best option for a B2B office supplies company, but its Sponsored Mobile Posts are compelling for performing arts schools looking to reach prospective students on-the-go. And a high-impression mobile display campaign across the Google Display Network may be a great option for a major CPG brand, but a regional fast casual dining chain may find more success with in-app advertising targeting defined locations and app categories.
Marketers shouldn't allow their digital marketing strategy to be dictated based on the disproportionate success of leading publishers.
3. Design for Mobile — If you're going to send users from a mobile ad to a non-mobile or non-responsive landing page, a word of advice: don't. Design matters – especially when it comes to mobile advertising.   If your site is not responsive, or you don't have a mobile site, spare yourself the agony of inflated cost-per-click, low quality scores and poor conversion rates: don't launch mobile ads until your mobile experience is complete. The same kind of on-demand mentality that is influencing your customers' shift toward mobile is also increasing impatience with inconsistent or inferior mobile user experience. That's just one of the reasons why, in most situations, Oneupweb recommends responsive design (learn more about that in our free white paper, "Responsive Design: Adapting to Your Mobile Audience.")
If you're going to send users from a mobile ad to a non-mobile or non-responsive landing page, a word of advice: don't.
Let's not waste any more time on grand pronouncements about the "Year of Mobile" or the "Age of the Mobile Consumer." If you're serious about engaging your customers online, make sure your mobile ad strategy is optimized. Not sure if your strategy is working? No problem – give us a call and let's chat. Or, if you're ready, request a proposal.