Facebook Live for Marketing
Did you know that in 2019, Facebook Live videos generated 6-times more user interactions than regular videos?
It's one reason why Facebook Live marketing is a crucial addition to any digital marketing strategy – it allows you to engage with your audience in a raw, human way.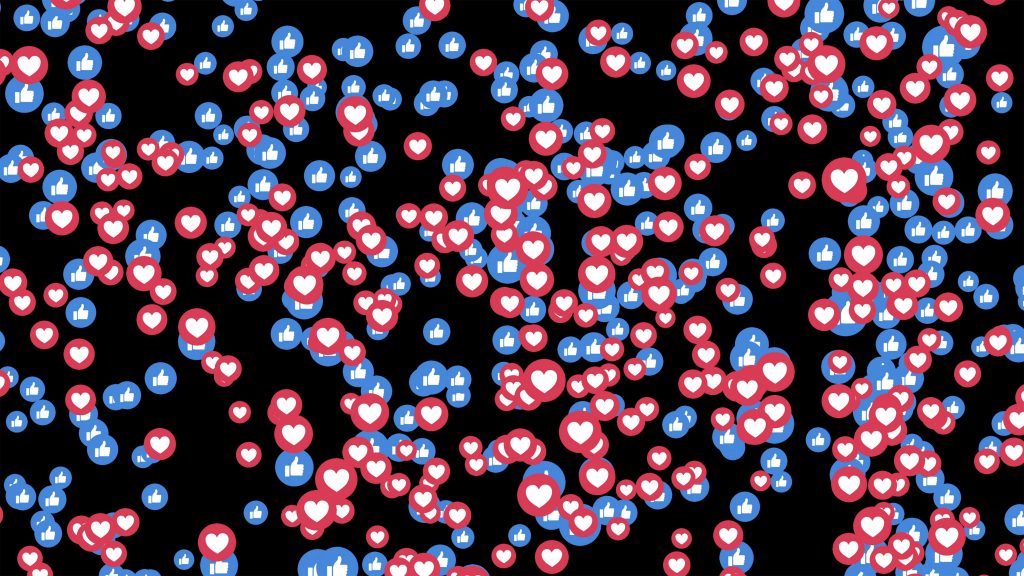 Why It's Better Than Just Posting Videos to Your Page
With Facebook Live, you're essentially meeting your customers in person, taking them to places they can't usually access, like special events or around your office. Facebook Live provides a unique, branded experience to the viewer; and "experiences" stand out for fans, customers and prospects.
Also, the Facebook algorithm prioritizes content from business accounts that have high levels of meaningful interaction with users, and Facebook Live makes it easy for users to interact with you.
How It Works
To post a video to Facebook Live, head to your Facebook homepage and create a status. In the status menu, under where you can answer the What's on your mind? prompt, click Live Video. From there, add an optimized description and choose who you'd like to be able to view your video broadcast. Then, click Start Live Video.
If the user has notifications enabled for your brand, they will receive a notification at the start of your live broadcast, which is a great way to grab attention. During the live broadcast, that user is invited to engage directly with your video in real-time with emojis, comments and sharing.
How and Why to Leverage Facebook Live
Facebook Live is a great marketing tool for brands looking to increase engagement on the platform. It's important to broadcast regularly and promote your live videos before they happen.
Read on for three ways you might incorporate Facebook Live into your digital marketing strategy:
Interviews
Events
Company Culture
Facebook Live Marketing: Interviews
It's all about connections. Find someone prominent in your industry, ideally someone recognizable to your audience as a thought leader in their field. This person might be someone you met at a conference, have collaborated with in the past, someone with an event or book to promote, or maybe even someone from your office. Next, determine the topic of your interview and begin writing a loose script.
Yes, even though Facebook Live is a platform that encourages raw, unedited video footage, you don't want to go into your broadcast without a plan. Having this loose script will help you promote your Facebook Live broadcast to your audience. It's also always a good idea to have a framework of your discussion in mind so that you remain on topic and meet expectations to keep your viewers engaged.
During the broadcast, monitor the comments section in real-time. With Facebook Live, your audience is free to give feedback and ask you questions in real-time.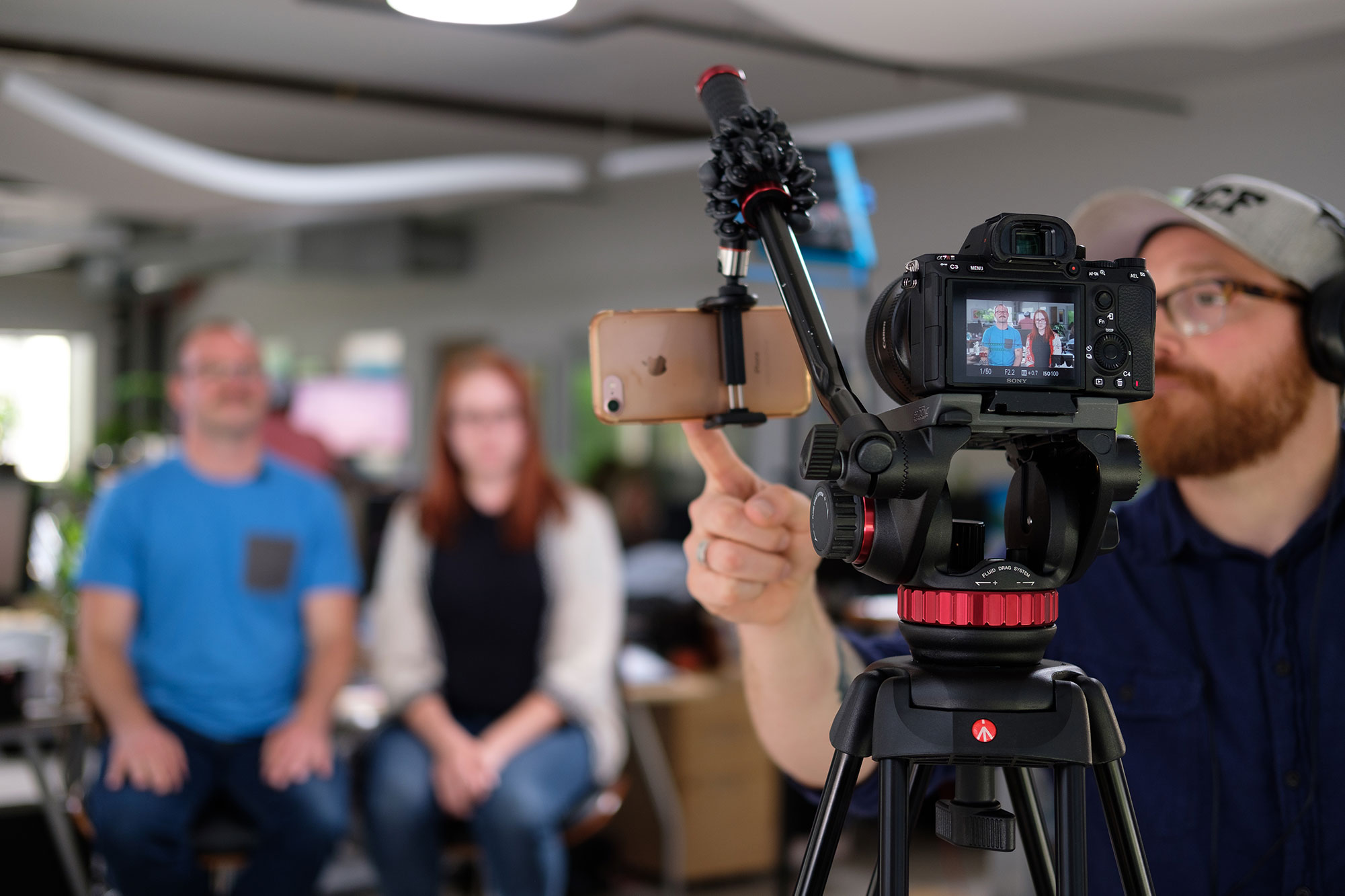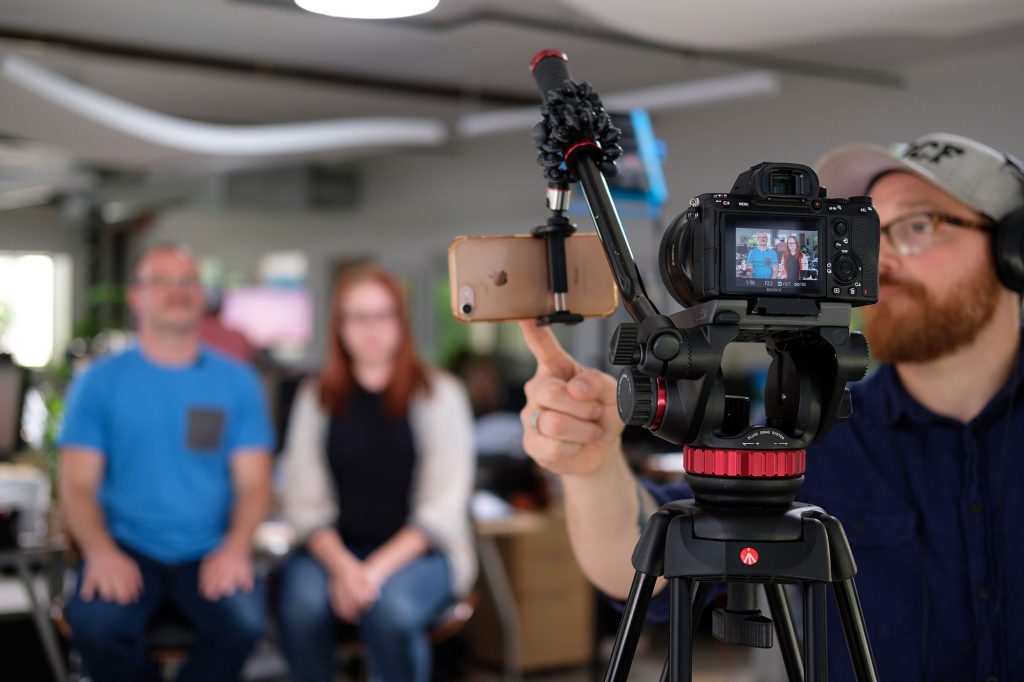 Facebook Live Marketing: Events
Take your Facebook Live marketing strategy to the next level by transporting your audience places they aren't normally able to go, such as to industry events or conferences. Have a promotion strategy in place well before the event so you can work in advance to attract high levels of traffic to your live broadcast. Make sure your audience knows what the event is, why it matters, and when they should tune in.
Make your Facebook Live marketing videos long! Bonus points if your broadcast is longer than 10 minutes – the longer you're live, the more people you're able to reach.
Facebook Live Marketing: Company Culture
Another place your audience can't frequent is your everyday work life. What does the inside of your workspace look like? What goals do you and your team have for the future of the company? Your audience wants to know the answers to questions like these – questions about you and your brand. Eighty-two percent of users see company culture as a competitive advantage. Returning to the concept of the customer experience; your audience wants to be a part of your company experience. Here's your chance to welcome them to your world.
Company culture posts drive engagement. Sharing company culture posts on our own social media channels resulted in much higher engagement compared to industry-related topics. You can see just how valuable broadcasting your company culture can be.
In other words, show your audience that you're an authentic brand made up of real humans and your followers might just turn into leads and/or people who recommend your business to others.
Facebook Live Marketing Tips
These strategies will work best if you implement some Facebook Live best practices. Here's a breakdown of some tips to get you started:
Charge your recording device – going live drains battery life!
Make sure you have a strong internet connection.
Monitor the comments section and respond to your audience in real-time
Promote your live broadcast ahead of time! Make sure to tell your users what they'll watch, when they can watch it and why it's important not to miss it.
Ensure your video quality is high.
Feeling Overwhelmed?
Instead of trying to navigate the world of Facebook Live without a helping hand, reach out to Oneupweb today for support. Our dedicated team of social media savvy marketers can maximize your Facebook Live marketing strategy and live broadcasts.