Google Penalty: Beware of These Shady SEO Tactics
In the Natural Search Arena, Google is the commissioner and the head referee. If you don't play nice, Google will throw a flag. Right in your eyeball.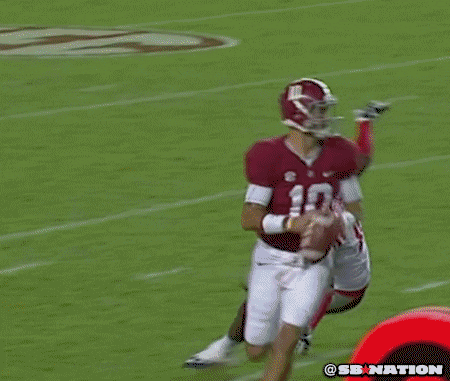 Anyone who has ever suffered through a Google penalty knows how badly it can sting. Just ask eBay or Overstock.com.
eBay: $200 million
The company announced last month that a Google penalty cost them up to $200 million in lost revenue. They'll also have to allocate money to correct SEO issues throughout their massive site.
Overstock.com: 5% revenue
The online retailer saw traffic plunge for about two months in 2011. Overstock attributed the penalty to a 5% loss in that quarter's revenues (which is about $8 million).
First off, it's important to understand that a Google penalty is not the adverse effects of an algorithm update. A Google penalty is a manual action taken against a site for breaking the rules. If your site has a penalty, you'll know it. First off, your traffic is going to drop big time. Secondly, Google will send you a message in Search Console.
Penalties can last as long as it takes the webmaster to correct the issue and apologize profusely. "It won't happen again, Google, I swear! I'm a changed man!"
In many cases, sites are penalized for shady SEO practices that may have been performed years ago. That's why we've created this guide to help you:
1.) Identify spam when you see it
2.) Clean it up
3.) Get out of Google's penalty box (if you're ever thrown in)
So what's in spam anyway?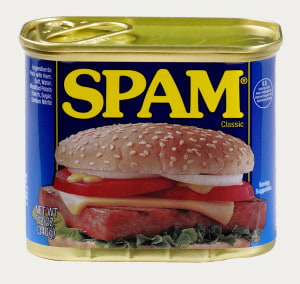 According to Google's Webspam Team, here are the top spammy practices that are most likely to warrant a penalty. (Watch Matt Cutts explain more in these videos).
User-Generated Spam
This happens when your website becomes overrun with spammy comments, links and spammy profiles. This can occur in blog comments, guests books and foruma. Google usually takes action on just the forum/guestbook/blog instead of the entire site.
Solution: Delete the spammy comments/pages and put a rel="nofollow" attribute on user-generated links. Monitor your site for user-generated spam by running a site search for porn, pills and casinos.
Hidden Text & Keyword Stuffing
This is text that's visible to computers or search engines but not visible to the user. Hidden text can appear as white text on white background or text that is hidden off the page. Keyword stuffing is easy to recognize because it doesn't make any sense. Are you seeing a bunch of keyword jibberish? Then yeah.
Solution: Remove it! Always write for a human audience.
"Users come first and search quality comes first."
-Matt Cutts, head of Google Webspam
Pure Spam
Complete junk. Grand slam spammers. These are usually throwaway domains created for spamming purposes only. We're talking about auto generated gibberish, cloaking, scraped content and lots of unnatural links.
Solution: These sites usually aren't submitted for reconsideration since they're mostly "churn and burn" domains. Don't link to these sites. Don't get links from these sites.
Thin Content
Ask yourself: Does this page actually add value to my website? You should avoid making unnecessary doorways. For example, a painting company should not make copies of the same page for each and every city they service. If your page is linking to an affiliate, make sure your page is different. Also beware of thin syndication, like article banks.
Solution: Be original! Add videos, photos and original opinions that actually add value to the page.
Unnatural Links (to your site)
This is probably the result of an old link building campaign. Maybe those links used to boost PageRank, but now they're doing the opposite.
Solution: Check out your external link profile and look for link farms and spammy directory services. Next, contact the webmaster at those sites and ask them to remove the links. They could also redirect the links to a URL on their site that's blocked in robots.txt. If the webmaster won't cooperate, you can always send Google a disavow request.
Unnatural Links (from your site)
Links should be an editorial choice to send your readers to another relevant and useful page. They should not be created for the sole purpose of passing page rank. It's best to avoid link selling and excessive link exchange altogether.
Solution: Remove the unnatural links. You can also add a rel="nofollow" attribute or redirect the links to a URL that's blocked in robots.txt. In some cases, the penalty may be related to a subdomain.  Be sure to check Search Console for all related sites.
Once you have corrected the issue, it's time to return to Google with hat in hand. After all, you wouldn't wear your hat in court, would you? With a reconsideration request, you really are on trial. Here are some tips from the Webspam team.
Document everything!
How did it happen?
How did you fix it?
How are you going to keep this from happening again?
After you've addressed the outstanding issues and documented your road to recovery, you can submit your site for reconsideration. Check out the Webmaster Guidelines for detailed instructions. The bottom line is that a Google penalty is a huge headache that can be fixed but is better to be avoided in the first place.
Our advice: Write quality content for a human audience. We'll be happy to help!
(Photo credit: Flickr user Mark Nockleby)
Did you like this blog post? Then share the SlideShare presentation with your friends!