Meet Jess "Gruesome Podcast" Gordon
Name:
Jess Gordon
Position:
Senior Graphic Designer
What's Your Average Day Like at Oneupweb?
In the morning, I catch up with some design blogs and usually pick up whatever work I left off on from the day before. I typically have some meetings, which can be internal team check-ins where we discuss client work or have brainstorming sessions, but I really do spend a lot of time designing. Which is good, because that's when I'm happiest!
Tell Us About a Favorite Client Moment.
I'm working with a client right now on a complete rebrand and site redesign, which was a HUGE step for them. The logo redesign was the first item to work on, and their joy and excitement over the new logo has been the best feeling. I just want to print it on everything for them so they can keep feeling good about it!
Tell Us About Your Favorite Oneupweb Moment.
I would have to say my first day back at Oneupweb after working elsewhere for a year and a half. I've been back almost two years now and it's been so great to work around so many smart, awesome people. I know that my work is better here because the team and our dynamic with each other help to draw the best out of me!
What's Your Favorite Blog and Why?
Oh boy. There are a lot. If I had to pick just one, I think I would say Design*Sponge. It's the one I save for Friday; it's not a graphic design blog so much as a place for interior design and lifestyle. But I love it because they cover so many awesome topics and do their best to be inclusive in who and what they talk about, which I think is so important.
What Makes Traverse City Appealing?
I moved to Traverse City right after college to start working at Oneupweb, and while Traverse City is a place I never envisioned I would find myself, I now can't ever see myself leaving. It's got a great food and art scene, soooooo many (too many?) awesome things to do, and I have met the most amazing people here. And a side note, TC has the best sunrises and sunsets. I don't know if it's all the water or what, but the sunrises and sunsets are incomparable to anything I've ever seen anywhere else.
What do you do when you're not at work?
I love to cook and experiment with new flavors. I jump into new crafts with both feet. Right now, I'm working on making crepe paper flowers for my wedding. My fiancé introduced me to the world of board games, which I love, and I've been dabbling into video games a little, too.
It's 5:30 PM – What's Your Cocktail of Choice?
I'm usually the odd-woman out at happy hour because I'm just not much of a drinker. On the rare occasion something alcoholic sounds good, I will order a glass of sweet white wine or a rum and coke, but usually there's just Diet Coke in my cup.
Favorite Book, Movie, Music Album, TV Show, Etc.
Book: "Jane Eyre" by Charlotte Bronte is my go-to response, but I have so many favorites.
Movie: "Cloudy with a Chance of Meatballs." Not just a kid's movie, I promise.
Album: All-time favorite is "Rumours" by Fleetwood Mac. Right now, "Lost on You" by LP
TV Show: Probably "Chopped" or "The Great British Bake Off"
Tell Us Something Weird/Unique/Quirky About Yourself.
I'm a bit of a true-crime junky. Chances are, if I have my headphones on at work there's a 50-50 chance I'm listening to music or a new episode of some gruesome podcast.
What's One of Life's Simple Pleasures?
Taking care of plants. In the last three years I went from someone who killed three air plants to someone who has run out of room for more plants. I don't know how the switch happened, but seeing them grow, the variety they come in, and the life they add around you is just too cool.
The Internet is Listening: Give Us Your Words to Live By.
"Do your best." And, "Everything happens for a reason." These phrases were what I was raised with, and they do really shape me. I think there is something to learn from every situation, and I work hard to put my all into what I'm doing.
Up Next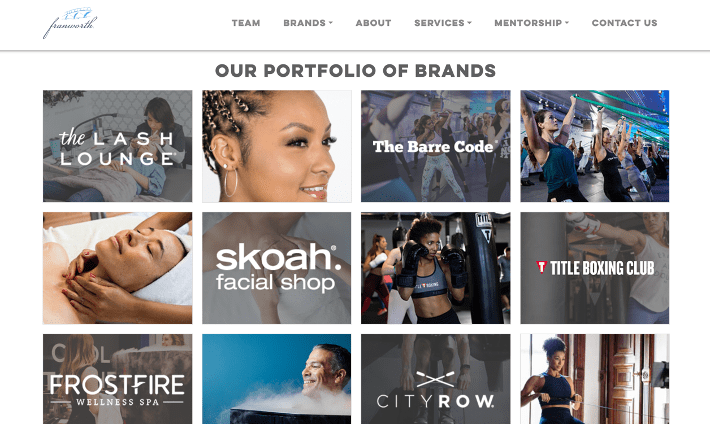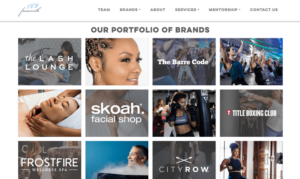 A Budding Franchise Partnership Oneupweb had been working with Franworth indirectly since May 2019 by supporting some of the franchise organization's brands. This website migration project kicked off in late February 2021 and was our first project for the Franworth brand itself. The Problem While growing their portfolio of brands, Franworth realized their Wix website...