How to Use a Sales Funnel for Marketing Strategy
There isn't anything more beloved to a sales and marketing team than their sales funnel. This visual representation of your customer lifecycle simplifies how awareness becomes interest, which leads to a decision and then, eventually, a customer.

And because it's so easily understandable, your sales funnel can be easily championed by the entire organization.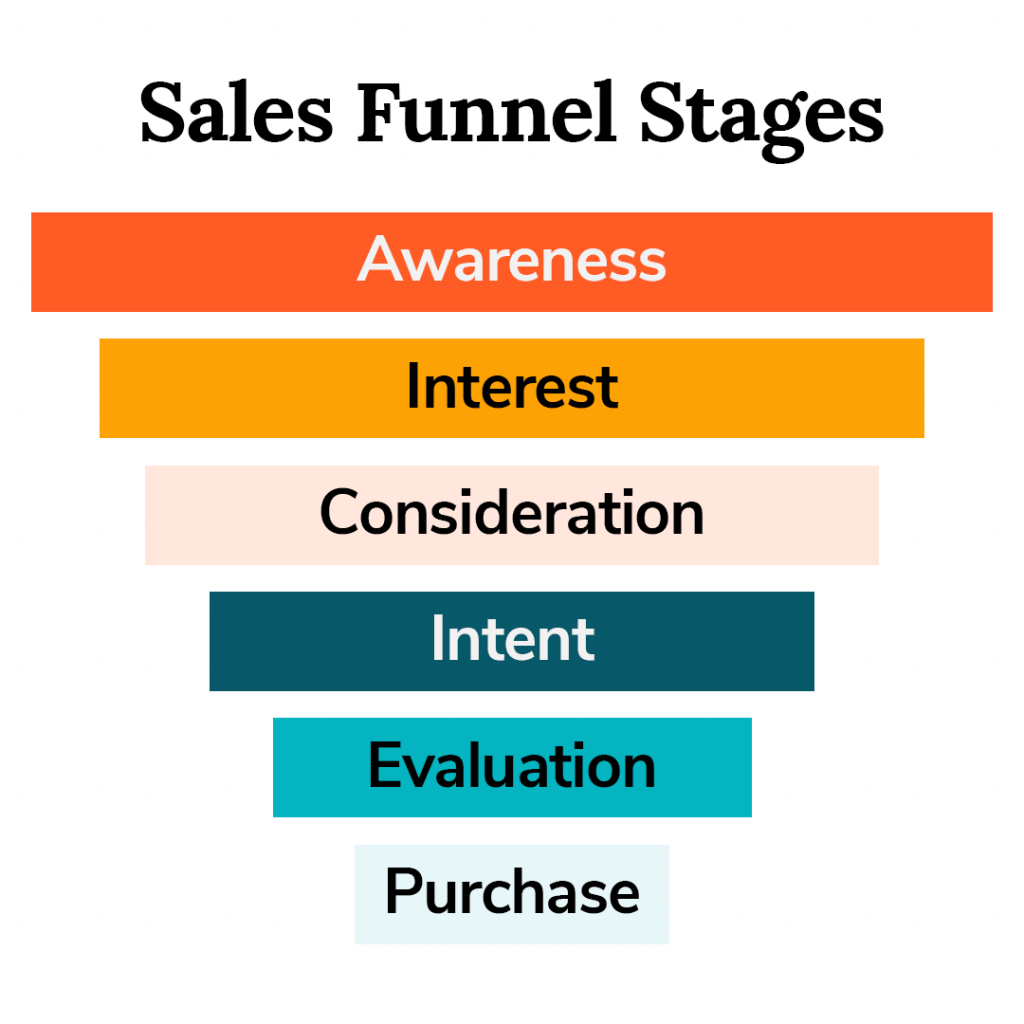 How to Use a Sales Funnel for Digital Marketing
A proper funnel allows sales and marketing teams to understand their customer lifecycle better. More specifically, at what stage their leads, prospects or customers reside, where they are getting stuck and even where they altogether drop off.
Now armed with this information, your marketing team should be lighting up like a firework with new ideas, tactics and experiments to better move your prospect through the entire funnel. The core function of any great marketing team is what they do to MOVE a specific audience and how well they prepare the lead for your sales team.
We've often found that this might be a sticking point for some organizations. Yes, a sales funnel for some might be visually appealing, but without the next steps and a plan in place, that is about as good as it'll do you. Nothing more than a piece of artwork, ready to be hung on the wall and collect dust.
How to Get Unstuck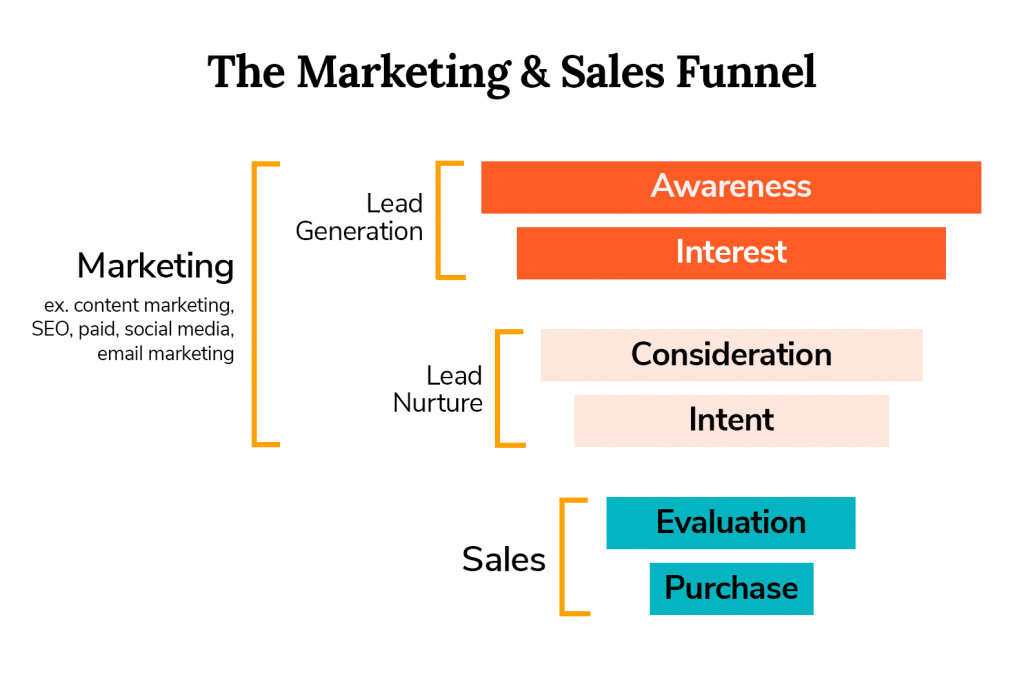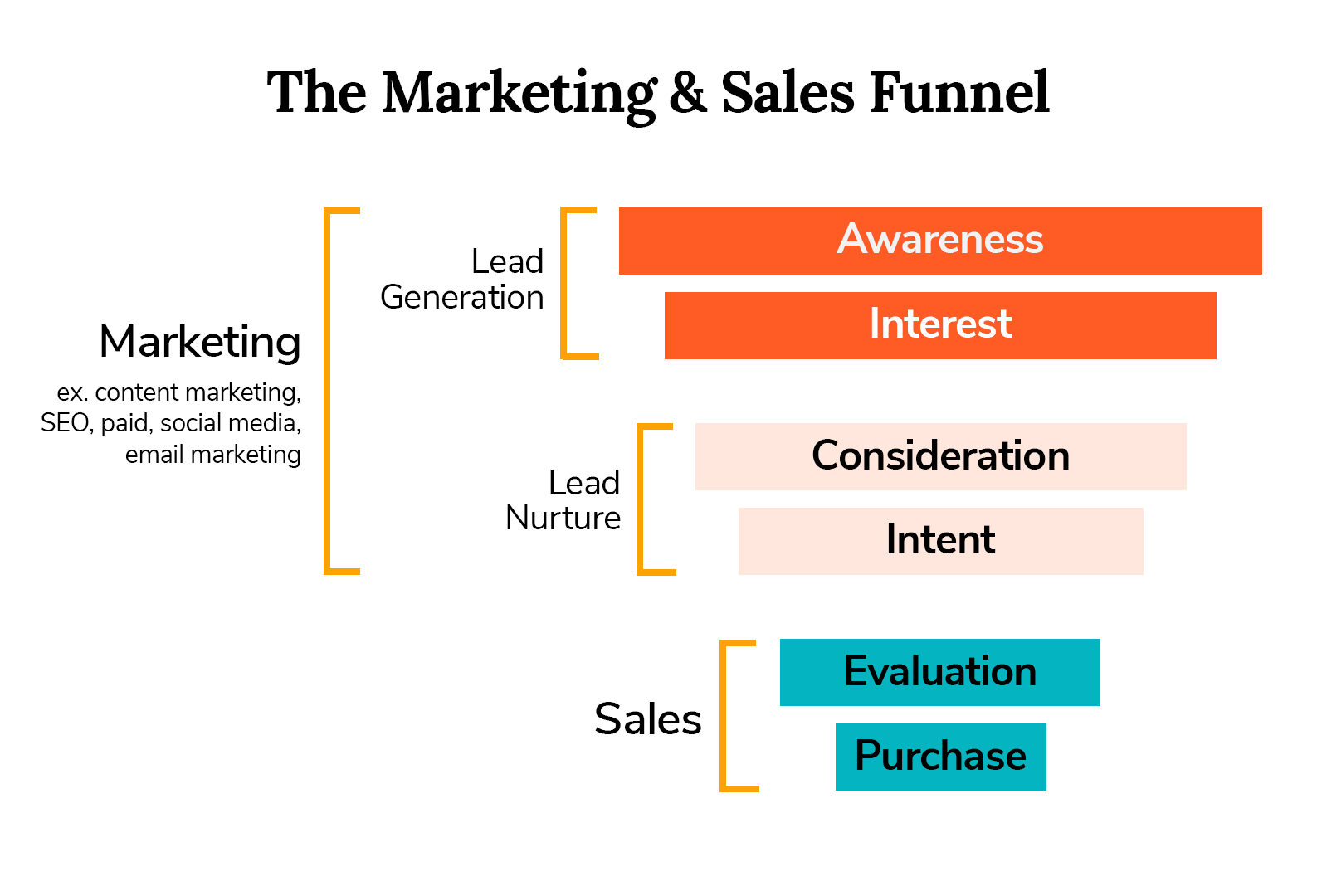 You've made it this far… like what you're reading? We send our favorite marketing related topics and stories each week. Sign up for our newsletter and join the discussion.
Creating Sales Funnel Strategy
Need to build more awareness? Get familiar with top of funnel (TOFU) activities like inbound marketing strategies, SEO and paid media for example.

Need to work moving leads through the interest and the decision stage? You want middle of funnel (MOFU) activities like content marketing, video marketing and social media, for example. We hope you can see where we're headed with this. Knowing each funnel stage gives you a massive advantage of knowing what you need to do to meet your customers where they are, with the information they're looking for at exactly the right time.

Easy, right?
We understand every business will have different abilities and ways to implement their digital marketing strategies. But if your goals are clear, you'll be able to use your funnel to help plan for action.
Need help? With over 20 years of marketing experience, we're ready to jump in at any stage of your funnel creation to lend a hand. Give us a call to chat and get started at (231) 922-9977.
And don't forget, a sales funnel isn't just for tracking customers. You can set funnels for any action you want to see. Use it to better understand website user flows, email newsletter sign-ups or contact form fills. Determine your goals and what you want / desire for your customers to do, and then create a funnel for it. The data is there. You just need to put it in action and make it work for you.
We're Here to Help!
Here at Oneupweb, we know all about the importance of a sound marketing strategy. We are well versed in the different stages of a sales and marketing funnel and the digital marketing services needed to execute a successful campaign. If you need help with your business goals, reach out to our expert team of marketing strategists.
Up Next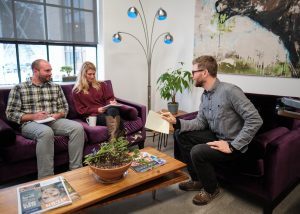 A Gartner CMO survey found that publicly traded companies spend about 11% of total revenue on marketing, and as much as 75% of that marketing budget goes to digital. However, average marketing budget is influenced by industry, audience, cash flow and more. Alas, there's no magic marketing budget based on percentage of revenue or sales. But you...