The Tools for Successful Web Page Optimization: Beyond the Minute
There's science behind the SERP. Results brought to the top of a Google search are there after careful web page optimization. It's a little keyword research, a sprinkle of image attributes and a dash of coding that makes up the secret formula for a well-optimized page.
Lucky for you, this blog has all the web page optimization tools you'll need to show up higher in the SERP. These tips can be used on service pages, an About Us page or anywhere else on your site.
Do Your Research
To successfully optimize any web page, you'll have to start with keyword research. You can use a tool like SEMrush (our preference) or Google Keyword Planner. Whatever your topic is, check to see what terms people are searching.
Tip: You'll have better luck ranking if you use a less-searched keyword. For example, the keyword "digital marketing" has 40,500 searches, making it a tough topic to rank for. However, "digital marketing company" has roughly 2,000, and choosing this keyword increases your odds of ranking.
You can also target multiple keywords on a web page. So, if you're a local business, it might be "digital marketing company" and "digital marketing company near me" or "best digital marketing company." Words like "best" and "near me" send signals to search engines that you serve customers locally. Typically, you'll want to target 2 or 3 keywords per web page.
Using Keywords in the Copy
Once you know the content of the page you're trying to optimize and you have done your research, you're ready to implement this research into your copy. It's important to not use a keyword you use elsewhere on your site. That, called keyword cannibalization, means you're trying to get two pages to rank for the same thing.
Tip: If you're a service business optimizing a service pages on similar subjects, you'll want to differentiate with specific keywords, or consider combining the service pages. For example, landscaping and lawn care service could probably both fall under a "lawn care services" page.
Since search engines know that lawn care service and lawn care services mean essentially the same thing, you wouldn't want to use both of those to advertise service pages on different subjects.
Copy-specific Tips
It's very important you don't stuff keywords into your content. Search engines are getting very good at noticing when someone throws keywords into paragraphs, just to rank higher. And what good is ranking higher if a user ultimately decides your content isn't worth their time because it's filled with keywords that don't make sense? The content won't flow if you write for a robot crawling your page.
Based on the keywords you choose, your copy should answer the query. On average, try to keep your copy longer than 300 words and break up the text with images, videos or graphics.
Titles, Meta Descriptions and Headers, Oh My!
Optimizing a web page relies on more than just making your keywords part of your content. There are some specific rules we follow at Oneupweb for these three.
Title Tag Tips
The title tag is the title of your web page in the SERP.
Use "view page source" to check and make sure your <title> is in the page's code.
The title should be between 50-60 characters, with spaces.
It should have your primary keyword in it.

Meta Description Do's
The meta description is the snippet of text below the title tag that shows up in the SERP. It's also found in link previews on social media websites.
Again, view the page source to make sure it is labeled <meta name= "description" content= "This is your meta description.">
The meta should be between 150-180 characters, with spaces. We aim for 160 at Oneupweb.
The meta should have the primary keyword in it.
We recommend using action words in the meta description, so the user is more likely to click on your link.
Search engines sometimes decide your meta description isn't good enough, so it chooses a new one. There's not much you can do about it except try to optimize your meta as much as possible.
Heading Help
Your headings not only break up the content for better readability and user experience, when used correctly, they are an important web page optimization tool.
Once more, check the page's code to make sure <h1> is there.
Your H1 should always include the primary keyword, and sub-headings can use secondary keywords.
If you have headers throughout the page, use proper hierarchy, H1, H2, H2, H3, H2… and so on. It is important you only use one H1 per page.
If you're trying to target a featured snippet, use your H2 or H3 as a question, with the answer directly below it.
Spruce up Your Page With These Other Optimization Tools
There are so many ways you can optimize a web page. Here are just two more ways to get your web page to appear higher in the SERP: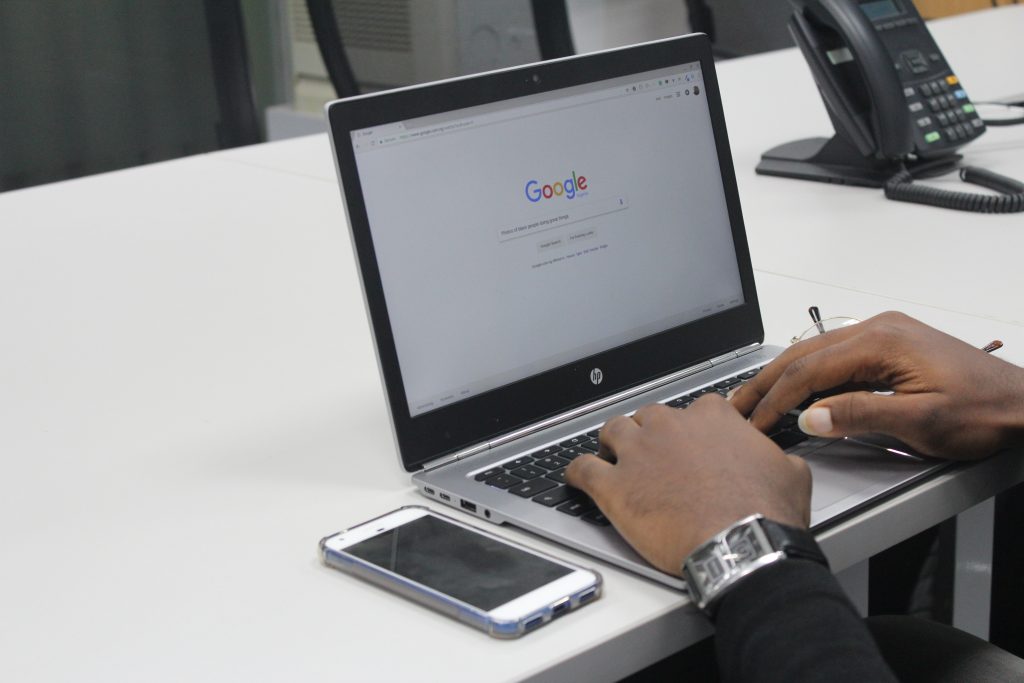 Images Implementation
For your page to be appealing, you'll need images. Extra content is eye catching. This post, for example, has an image, video, a screenshot and a quote. It breaks up the content and makes the blog post more engaging. Including a video, for example, means the user might spend more time on the page if they want to watch the entire thing.
Images should have a title and alt text. You get bonus points if your images' alt text and titles have the primary keyword in them.
Your alt text is supposed to describe the image. It's important for the search engine (which can't yet see images like we can) to understand what's in the photo. It's also growing in importance for accessibility.
While we believe having your own images is important, here is a list of places to get stock images for free. There's no longer an excuse for your page to not have an image.
Link Like It Matters
Another key to a well-optimized web page is building a good linking strategy.
If you're updating an old page, check to make sure all your links work.
Link to internal sources first, then use external sources to give more context.
Your anchor text should be relevant to the page you're linking to, it should give the reader an understanding of what's on the end of that link.
When You Need Help
Ideally, every single page on your website needs to be optimized for search. It lends credibility to your site in the eyes of the search engine. But we get it, it's hard to do it alone. If you need help, contact us. Our team of SEO specialists optimize web pages like it's their job – because it is.