Upcoming Content: The State of Our Art–Future of SEO
It's hard to tell where you're going if you don't know where you've been.
I'm paraphrasing James Burke, science historian, but it's a truism.
Oneupweb has gone many places in its 20-year history. We started in 1996 as a web design shop. We quickly shifted focus into search engine optimization. As the industry evolved, we did too, adding services like paid search advertising, podcast optimization, social media marketing and more.
Sometime around 2009, we realized we had become a full-service digital marketing agency, and we started acting as such. Holistic, omni-channel strategies became the focus. Web design reentered the picture as one of our core services.
Today marks another step in Oneupweb's evolution. Strategic, data-driven approaches are still the key, but we're taking more time than before to learn about you, your business, and your needs. CEO Fernando Meza now describes us as a full service marketing agency, with a concentration in digital.
We've often stated that the secret to digital marketing success is a careful blend between art and science. If you look back on the content and materials we've produced over the years, you'll see that to be true. But it's time that we focused our effort a bit more and began to speak specifically about the state of our art.
So, in the weeks that follow, we'll bring you content discussing the future of SEO, the importance brand plays in content marketing and search, the function design and user-experience has in your search marketing efforts in general and more.
We have infographics planned, several blog posts and some video content. Later today, we will kick it off with the first blog from a series by Jared Yaple in which he will be describing the OODA Loop, and show how it can be used for SEO and digital marketing. Stay tuned and follow along with us.
Up Next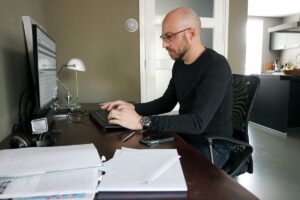 Blogs are an incredible tool for building brand awareness and even driving sales. The best way to get long-term benefits from your business's blog posts is to prioritize SEO and thorough topic planning. Here are the basics and the detailed logistics to know.   The Basics 1. Choose effective topics. Successful content marketing requires creating...