Local SEO for Healthcare: Yes, It's Important
What is local SEO for healthcare?
When it comes to medical organizations, local SEO is the art of curating your patients' entire online experience of your organization – from initial research through appointment scheduling. It involves:
Having a website with great UX and clear navigation paths
Creating specific, localized content
Optimizing your site with the best keywords, given search volume and competition
Managing your local listings
Marking up your site data so search engines can understand your content
Asking for and responding to reviews
And much more
When it comes to local SEO, what do you see hospitals, doctors' offices, healthcare organizations or other medical facilities struggling with the most?
Put simply . . . buying in.
In our experience, many don't believe SEO is a necessity for businesses in the healthcare industry. Surprising as it may seem, it can be difficult to convince them that the following are problems worth correcting:
An office administrator has to keep transferring people to the right facility because patients are calling the wrong number, which eats into the other duties she could be accomplishing
A duplicate listing of their optometry clinic causes people to drive to a competitor's location
A search for "pediatrician Las Vegas" positions them outside the top 3 in the local pack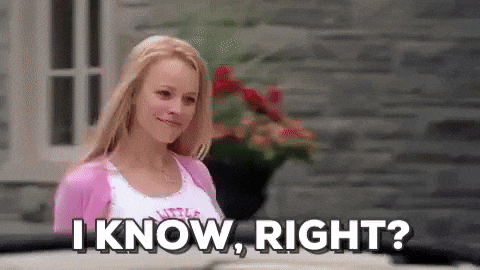 The prevailing attitude with some healthcare organizations is that if people are sick, they're going to come. But when 77 percent of patients read online reviews as their first step, it's clear that people are taking charge of their healthcare decisions – and your online presence, or lack thereof, directly impacts those decisions.
Even more than that, your digital impression is a significant part of the patient experience, and it can have far-reaching consequences. A poor website experience can mean a frustrating conversation with a billing representative, which can lead to a negative review, which can turn off someone who just moved to town. An unflattering picture of your building can provide the wrong impression, leading to snap judgments and a visit to your competitor instead of you.
How can I keep all my information straight?
The larger your organization, the more unwieldy your local listings become – and the more necessary it is for you to manage those listings. Whether someone is asking Alexa for visiting hours, using Apple Maps for driving directions, or searching Google for services that you offer, it's imperative that your business' information is correct and consistent across each publisher, platform and directory where users can find you.
This also means keeping up with changes: If your doctors move to a different office, if you hire a new specialist, if your hours change, you need to communicate those changes to the internet. To keep all your information straight, you should work with a third-party with proven experience doing just that. Here are some options:
Moz Local – one of the most affordable options, but uses data aggregators instead of direct relationships with publishers, so information on third-tier sites can take a while to publish
Brandify – direct relationships with major publishers, fairly flexible plans for healthcare organizations, but also more expensive
Yext – the 500-pound gorilla in local listing management has a good product, but is also the most expensive and the service is generally pretty terrible
Tell me something new.
Okay, how about this:
Delete all but one of your social channels.
Yes, you read that right. To get some of your time and resources back and focus on something that really matters – like local SEO – you can probably delete most of your social channels.
If you're trying to manage Facebook, Twitter, YouTube, LinkedIn and Instagram/Pinterest, then STOP. Please stop. Unless you have a dedicated team and plenty of resources, you're probably doing more harm than good. Each of these channels has its own audience, its own rules of engagement. Don't "be on social" for the sake of being on social. Sure, you can blanket post the same blog and same message across all your channels, but ask yourself: Is that strategy really working?
Instead, focus on the channel your audiences visits the most, and do that really well. Then use the time you get back for ramping up your local SEO game.
Help me convince my boss.
With pleasure! We can put together a free, customized assessment of your local SEO profile, taking into account the major elements that are holding back your organization from performing as well as possible in the digital landscape. Just send an email to Dave at ddoran@oneupweb.com.
If you're searching for more information on healthcare marketing, we're the experts and have the resources you need on our blog.