FAQs About YouTube Marketing
YouTube is a video-sharing platform that happens to be the second largest* search engine in the world, sitting second-step behind its sister company, Google. Billions of users log-in in every month and they're doing more than just watching cat videos. People rely on YouTube to research products, watch how-to videos and follow the news. Learn more about the platform and how a strong YouTube presence helps marketers reach the right audience.
Put YouTube to work for your brand. Learn more about our YouTube expertise.
The Basics YouTube FAQs
Is YouTube Social Media?
Yes! Just think about the comments sections, community posts and YouTube Live chat boxes. Though the main content is created by one user, hundreds, thousands or millions of people interact around content and content creators. The combination of media with a social aspect makes it (you guessed it) social media.
How Many Videos Are on YouTube?
By the time we publish this article, our number will already be out of date. As of November 2nd, 2022, there are over 800 million YouTube videos, with around 3.7 million more added every day. Just while we typed that sentence, over 12,000 more videos were uploaded to the site.
What Does Copyright Claim Mean on YouTube?
A copyright claim made against your video means someone has alleged that your content infringes on copyright in some way. It also serves as a legal request to remove the offending content from YouTube, though copyright claims can be appealed if you think your use constitutes fair use or if the claim was false.
How Do I Make My YouTube Channel Public?
YouTube channels are public by default when created, but if you've made your channel private or unlisted, you'll need to change your account settings. Click on your icon in the upper right corner of YouTube and choose "Settings." Navigate to "Advanced Settings" and select "Make this channel public." If you post branded content, it's vital that your channel is public so viewers can find your videos in search or have them recommended by YouTube's algorithm.
How Do I Unlock the Community Tab on YouTube?
The first step is getting 500 subscribers to your channel (the "community" of the Community tab) or enabling access to advanced features on your channel. You can enable advanced features, or find out if you're eligible to do so, through the "Channel" tab of YouTube Studio settings. You can also view your Community tab settings through Studio's settings.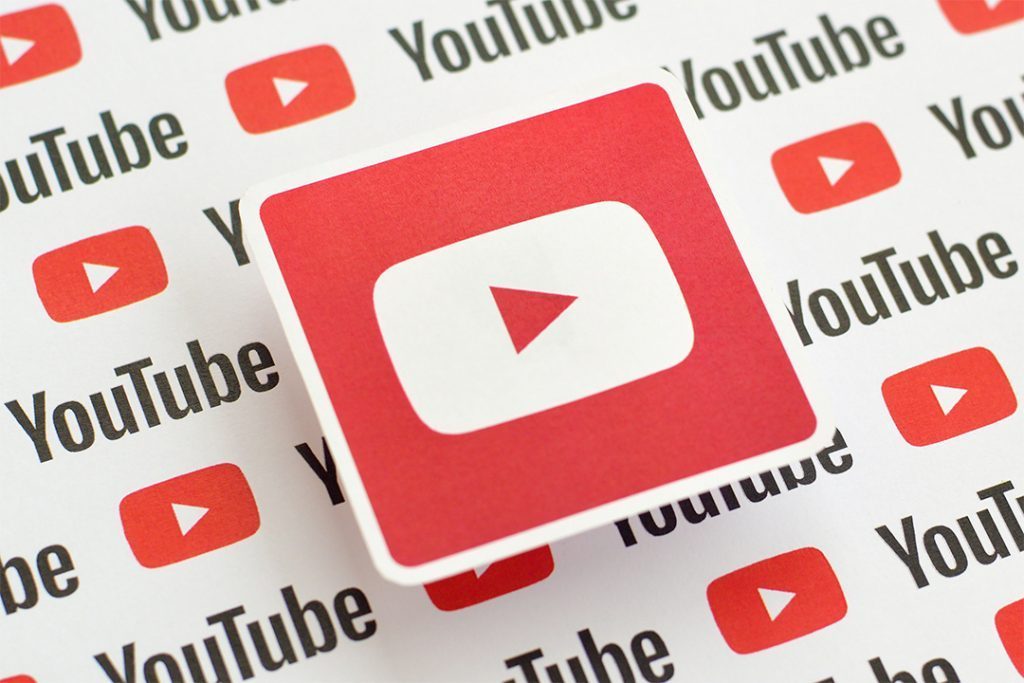 Answering YouTube Marketing Questions
How Do I Create Good YouTube Content?
The first step to creating good YouTube content is choosing the right topics. Just as your content marketing strategy ensures your web pages rank in organic search engine results, your YouTube SEO strategy should be informed by popular keywords.
Pre-Production Optimization: Research and Ideation
Before creating a video, determine the topic's value based on keyword research. If you don't know how to do keyword research for YouTube, choose one of these basic methods as a starting point:
Type a search query in the YouTube search bar. Doing so will provide a list of suggested search terms based on what you've typed out so far. This is a great method for finding long-tail keywords.
Use an external keyword tool, like Keyword Keg. Search for your topic to see provide a list of related terms, as well as data surrounding each search term.
Understand what your channel is already ranking for. Look at your most popular videos and determine which tags perform best. It may be worthwhile to expand on that keyword and experiment with different types of content to see what works best.
Understand what your competitors are ranking for. Identify the most popular videos on your competitors' channels. Do you have any content that also ranks for that keyword? How can you improve your videos to make them better than your competitors'?
Don't forget to use Google Trends to find out when your keywords are most popular. Choose your publishing dates accordingly to help your videos get a lot of views on YouTube and rank in Google search results.
How Do I Create YouTube Videos People Will "Like" and Subscribe To?
Once you've determined your topic, it's time to brainstorm content. The first five seconds of your video are crucial. Jump right into the meat of your content by telling an exciting story or stat. You can backtrack a little once your viewers are hooked. We recommend having a short introduction and then diving into your topic. And make sure your videos are high quality – show off your video editing and creation talents!
Make sure your videos communicate their relevancy, both to viewers and to YouTube's algorithm. Optimizing your video title is good for SEO, but it can also increase clicks by clearly letting users know what they're about to watch. Be sure to include your primary keyword in your video description and tags, too.
What Are the Benefits of YouTube for Businesses?
YouTube is the second-most visited website in the world, with more than 1.7 billion unique users hopping on each month. Therefore, the platform generates lots of traffic to your video content, channel and website. To most users, video is more engaging than other content, and it's in high demand.
Videos that rank high in YouTube search results are also more likely to rank in the Google video carousel, which is another opportunity for your brand to gain exposure in the SERP. Even if you don't have a lot of resources for high-production-value content, using YouTube for business promotion offers plenty of advantages as a platform.
If you use YouTube advertising, you unlock many more benefits of the platform and get more eyes on your brand. There's more information about this just below.
How Do YouTube Ads Work?
Controlled through the Google Ads interface, YouTube ads allow for diverse targeting options. You can serve ads based on custom affinity audiences, life events, in-market audiences or custom intent audiences. Use video topics, keywords and demographic information to optimize your videos within these targeting options.
YouTube ads generate mostly mobile traffic. The best length for a non-bumper ad is 12 seconds. Experiment with the different ad formats and figure out what works best for your audience.
Here are the YouTube ad formats, in brief:
Skippable in-stream ads: These ads can be skipped after the first five seconds, so include the most important information in the first 10 to 15 seconds of the ad.
Non-skippable in-stream ads: These ads are 15 seconds or shorter.
Video discovery ads (displayed in places of discovery): The video thumbnail will display along with your display ad. These ads show in places like the search results page or on the mobile homepage.
Bumper ads: These ads are six seconds long and have high engagement metrics.
Outstream ads: These ads display only on Google partner domains, not on YouTube.
Masthead ads: These ads drive awareness to a massive audience for a short period of time. You will need a large budget to run these ads.
Still curious? We have a brief guide to running ads on YouTube here.
What Are Impressions on YouTube?
On YouTube, impressions measure the number of times your thumbnail was shown to users on the site. This could be on the homepage, in search results or as a recommended video. You can navigate to Analytics > Content in YouTube Studio to find a report on "impressions and how they led to watch time" that may help you understand your reach better.
Can You See Who Views Your YouTube Videos?
In the sense of specific accounts, no. However, you can get demographic information about your viewers from the Audience tab in YouTube Analytics. Get information like which videos have pulled in the most new users, age and gender breakdowns and geographic locations for your userbase.
How Can I Measure ROI on YouTube?
Learning how to measure ROI on YouTube takes some extra calculations that you'll need to do on your own. The basic formula is profit divided by costs. First, figure out how many of your YouTube ad clicks led to a purchase, and how much revenue those purchases generated. Then, subtract the costs of production and purchasing ad space to find your profit. Divide that profit by the same production and ad costs to find your return on investment.
Consider Hiring the YouTube Pros
Running a successful YouTube channel is a lot to handle – keyword research, video production, editing, channel optimizations and various other tasks. The stellar video and content teams at Oneupweb are ready to manage and expand your YouTube channel, offering any level of support you need. We even offer a YouTube retainer service for businesses interested in a full YouTube suite. Contact us today or give us a call at (231) 922-9977 to get started.
*This is a wormhole that keeps our team up at night. Technically, Google Images is the second-largest search engine but, since those results are served from Google.com, we still think YouTube is the true number two. It may not matter; the same research found that Google owns 92.74% of the global search engine market.