How to Run YouTube Ads Effectively
Consumers are viewing more video content than ever, which is a great opportunity for advertisers. Wondering how to get ads on YouTube and see fabulous results? Let's start with some quick tips:
Use the Google Ads interface to set up YouTube ads, ensuring your videos are set as Public. (Instructions are in the next section.)
Test multiple video ad formats to find the right mix for your brand.
Create engagement-based audiences to maximize reach and relevancy.
Include the most important messaging within the first few seconds of your content.
End videos with a strong CTA that lets a viewer know what the expected next step is.
Use YouTube for remarketing to users who have engaged with your brand.
From the start, know which KPIs you'll be using to track performance.
View our paid media FAQ for more information on paid media marketing.
With these guidelines in mind, keep reading to see how to set up your video ad campaigns.
If you feel lost at any point – or you want to get more advanced with YouTube advertising – feel free to reach out to Oneupweb. Our digital marketing experts would be glad to consult or assist.
Step by Step: How to Get Ads on YouTube
1. Within the Google Ads interface, create a new campaign by clicking on the Plus (+) sign.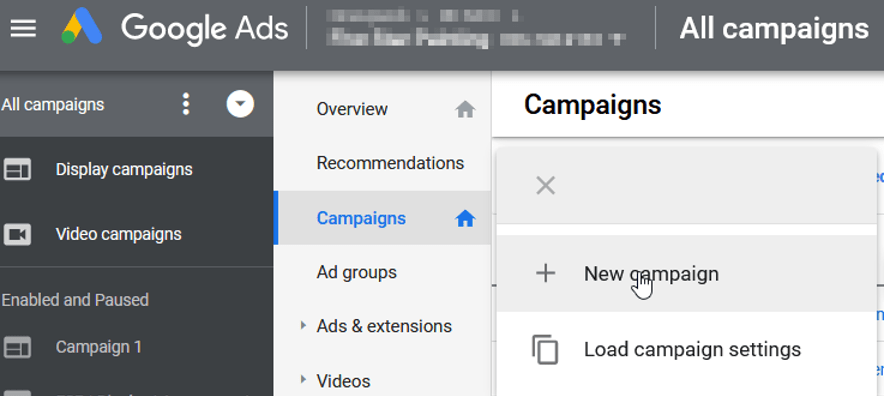 2. Select your campaign goal.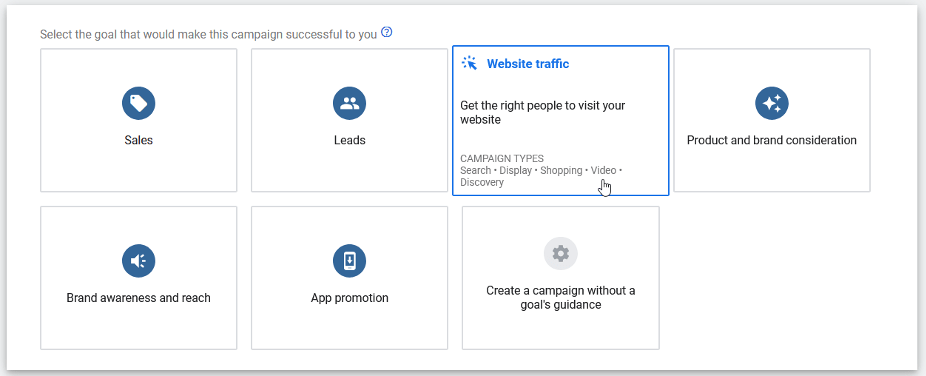 3. Choose the "Video" campaign type, and click "Continue."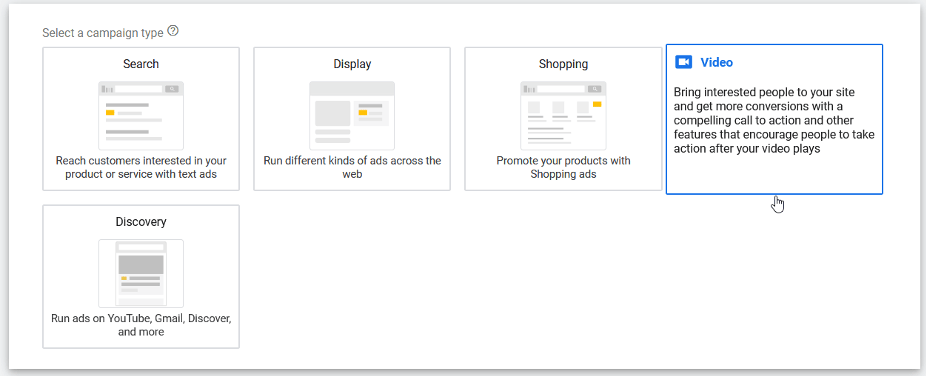 4. From here, you choose your campaign name, bidding strategy, budget, dates and networks to serve ads on.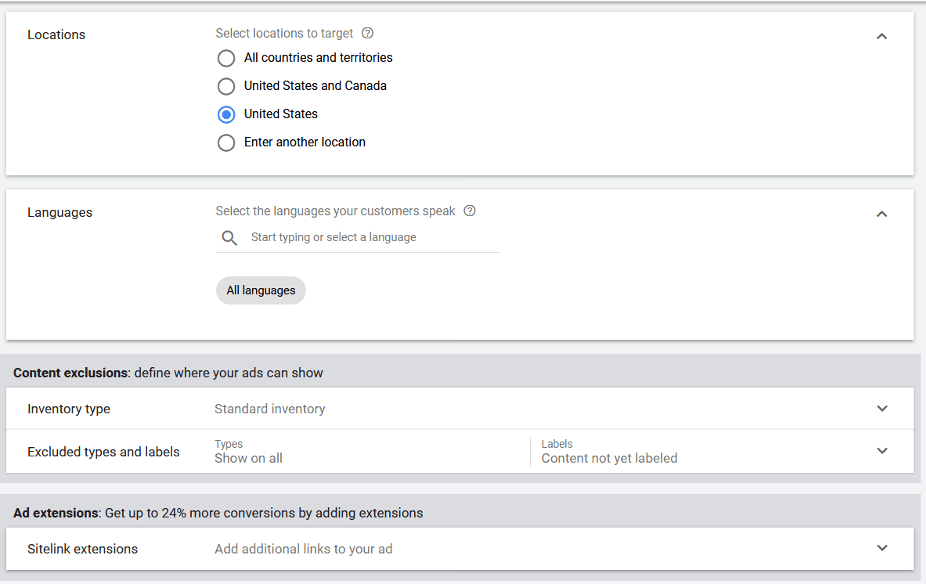 5. Next, create your ad group, or skip to create your first campaign (advanced).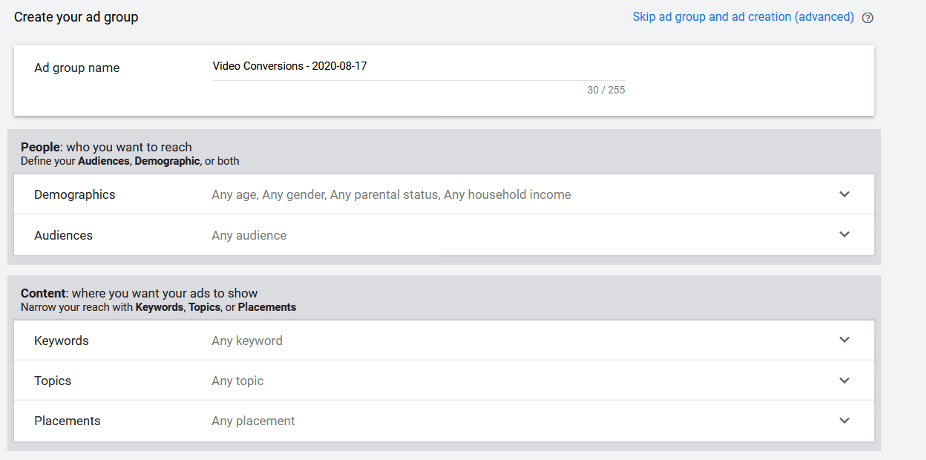 6. Select the YouTube video you want to advertise. It must be listed as Public on your channel to be used within Google Ads.

7. Create your first campaign!

As you progress through campaign creation, Google Ads will update the estimated number of impressions you can expect based on your chosen targeting options. This is a great way to see what the potential audience size is before launching a campaign – which can be especially helpful if you have no benchmark data for measuring performance.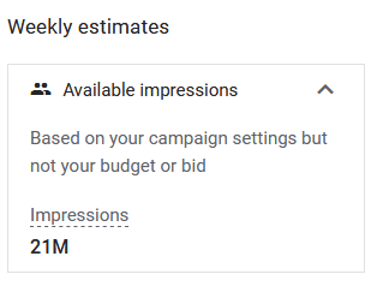 How Much Do YouTube Ads Cost?
Advertisers placing ads on YouTube through Google Ads can expect to pay anywhere between $0.04 and $0.25 per view, or ~$12.00 per 1,000 impressions served. Like any search or display-based campaign, there are several factors that determine the cost you pay per view: time of day, day of the week, ad format being used, placement, etc.
Costs vary because ad placements in the Google Ads network is auction based. If you are mainly interested in buying views or impressions at a specified rate, you can learn more about reserved media placements for leading advertisers.
Start Out Strong!
YouTube campaigns are a great way to showcase unique messages while increasing visibility of your brand. But learning how to get ads on YouTube is not enough to ensure your success. We also recommend the following:
Determine what the campaign goal is before you create your campaign.
Make sure you have relevant assets available to promote to your specified audience and/or persona. For best results, you'll need great video content and a fully optimized YouTube channel.
Analyze the video data within the Ads interface and Google Analytics to compare your front-end impression and view metrics with your website metrics.
As you analyze performance of campaigns with different strategies and advertisers, you will most likely notice different view rates, cost-per-view (CPV) metrics and conversion metrics. Constant refinements – to targeting, ad content, etc. – are the key to keeping your campaigns efficient.
If you need any level of support with YouTube advertising or other paid media marketing, you can count on Oneupweb to bring honesty and experience to the table. Reach out online or call (231) 922-9977, and let us know what you have in mind.