Oneupweb Client Snapshot: Briggs
WE HELPED A MEDICAL BRAND OPERATE IN A NEW MARKET
Briggs is a leading supplier to more than 50,000 healthcare businesses in senior care, home care, acute care and physician markets. Briggs produces and distributes more than 10,000 medical products and they wanted to expand their customer base beyond physicians and clinics to serve individuals that needed their products as well.
With a complete offering of blood pressure monitors, thermometers, reaching aids, bathroom aids, bed rails, canes and more, Briggs had a lot to offer seniors. But expanding their reach directly to consumers also meant Briggs would have new competition. The relatively unknown brand needed to increase consumer awareness and make the case that they were the best choice in a crowded field.
SOLUTION
Oneupweb launched Briggs' first pay-per-click (PPC) campaign, including targeted text ads. The results were phenomenal, proving that Briggs' target audience was indeed looking for their products online. With that in mind, we expanded the program, which continued to garner impressive results.
RESULTS
After one month, the number of unique visitors to BriggsCorp.com increased 396%
Three months into the campaign, the number of conversions on the site increased 43%
After four months, online sales increased 105%
After ten months, online conversions had risen 402%
CHANNELS & TOOLS
Up Next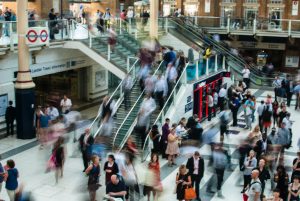 When you've worked in marketing for a couple of decades, you've surfed hundreds of waves of change in digital marketing. Through it all, these have been the top digital marketing FAQs we hear at Oneupweb. Cruise our answers to these marketing questions, and feel free to ask us something directly. Who should I be marketing...