Mr. Electric Case Study: Franchise Content Marketing Strategy
The Problem
Mr. Electric, the country's leading franchise of residential and commercial electricians, needed better results from their website content. They wanted to provide helpful blog content to bring organic traffic to the site, increase total brand impressions and improve their social media presence. At the same time, they wanted to drive more conversions.
Oneupweb enjoys planning and writing blogs for service franchises like Mr. Electric. We often use long-tail "how to" queries for blogs to help consumers troubleshoot and resolve minor issues. This proved especially relevant during the COVID-19 pandemic, which resulted in an unprecedented number of "how to" searches in early 2020. Keywords like this are usually considered top-of-funnel, but Mr. Electric needed to increase service requests from people conducting those searches.
The Solution
In a robust, data-driven content calendar, Mr. Electric's new franchise content marketing strategy for 2020 revolved around re-framing certain how-to topics to explain how an electrician would complete the task, rather than the reader. In this way, we continued to provide helpful content by explaining a repair or installation process, but we also encouraged more calls and form fills. Additionally, we called attention to the danger of many electrical-related tasks, when performed by the average DIY enthusiast. It's easy to replace a switch plate; it's much more dangerous to rewire an electrical outlet.
Get franchise marketing insights delivered to your inbox once a month.
Our Approach
Oneupweb's Condario is our proprietary content calendar platform. It is designed to make life as easy as possible for marketing teams, which is essential for a busy multinational company like Mr. Electric. In addition to standard views like year, month, and agenda, Condario features drag-and-drop functionality, so we or Mr. Electric can change publish dates for blogs or social posts. It also allows the addition of calendar events and notes, and it can integrate with an external Google or Outlook calendar. A built-in analytics dashboard shows blog performance for any date range.
We plan each Condario based on five years of Google Trends data (and other keyword and topic research) so we can identify when topics are being searched for most often. From Mr. Electric's calendar, the darker colors in the chart below indicate higher search popularity, validating when each blog topic is scheduled throughout the year: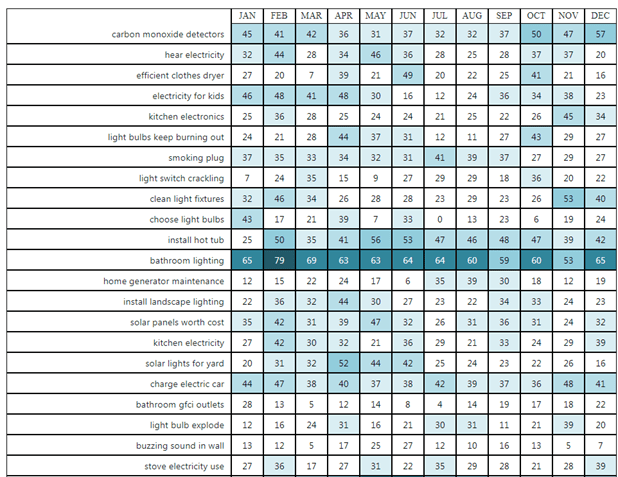 Mr. Electric's 2020 content calendar included 48 SEO-focused blogs with social messaging and original blog photos, 72 "social shorts" (graphics and animations) with messaging for Facebook and Instagram, and two social videos optimized for YouTube.
Here is a more detailed breakdown of the franchise content marketing work we did (and are still doing, as we write this case study):
4 blog concept summaries per month, including customer persona and CTA – 48 total
4 blogs written by Oneupweb per month – 48 total

SEO titles for all blogs
SEO meta descriptions for all blogs
Keywords (short and long-tail) throughout blog content
Relevant internal and external links
Cross-promotions for Mr. Electric's fellow Neighborly franchises

Original photography or curated stock for all blogs – 48 total
6 social shorts per month – 72 total

A mixed of static and animated assets
Some social shorts are for re-promoting blogs; others are stand-alone concepts

2 social videos* (30 seconds to 2 minutes) – 2 total

Production plan for client approval with script, storyboard and shot list
YouTube-optimized titles, video description, .srt file and featured image

Social messaging to promote every blog, social short and social video

Unique post copy for Facebook and Instagram
Hashtag research to inform social messaging
By including engaging social messaging with all media, we made it easy for the Mr. Electric team to share the content on social media, since they prefer to manage social accounts internally. The blog summaries, which we provided in advance of the blogs, helped their internal PR team plan strategies that aligned with upcoming content.
To encourage conversions and guide people deeper into the site from the blogs, we included above-the-fold CTAs when appropriate, concluding CTAs and links to relevant service pages. Additionally, we employed user-friendly language with as little jargon as possible.
The Content We Created
Examples of Static Social Shorts
This social short was part of a stand-alone "emergency preparedness" organic social campaign.
This short was for re-promoting a specific blog on social media.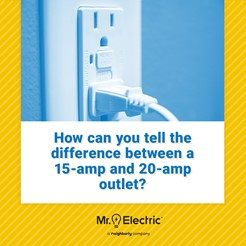 Examples of Animated Social Shorts
These two social shorts were created to re-promote blogs a few weeks after the original publication date.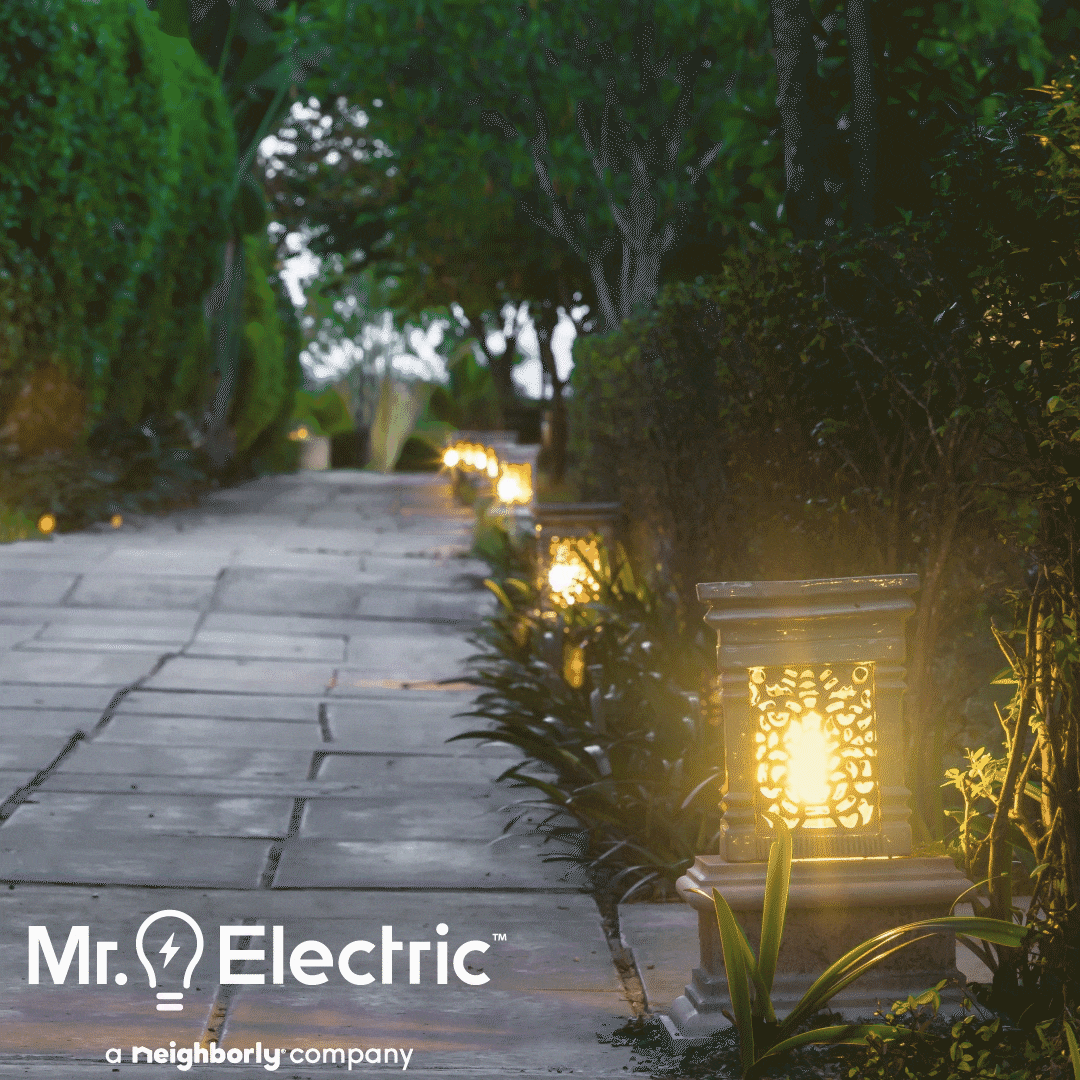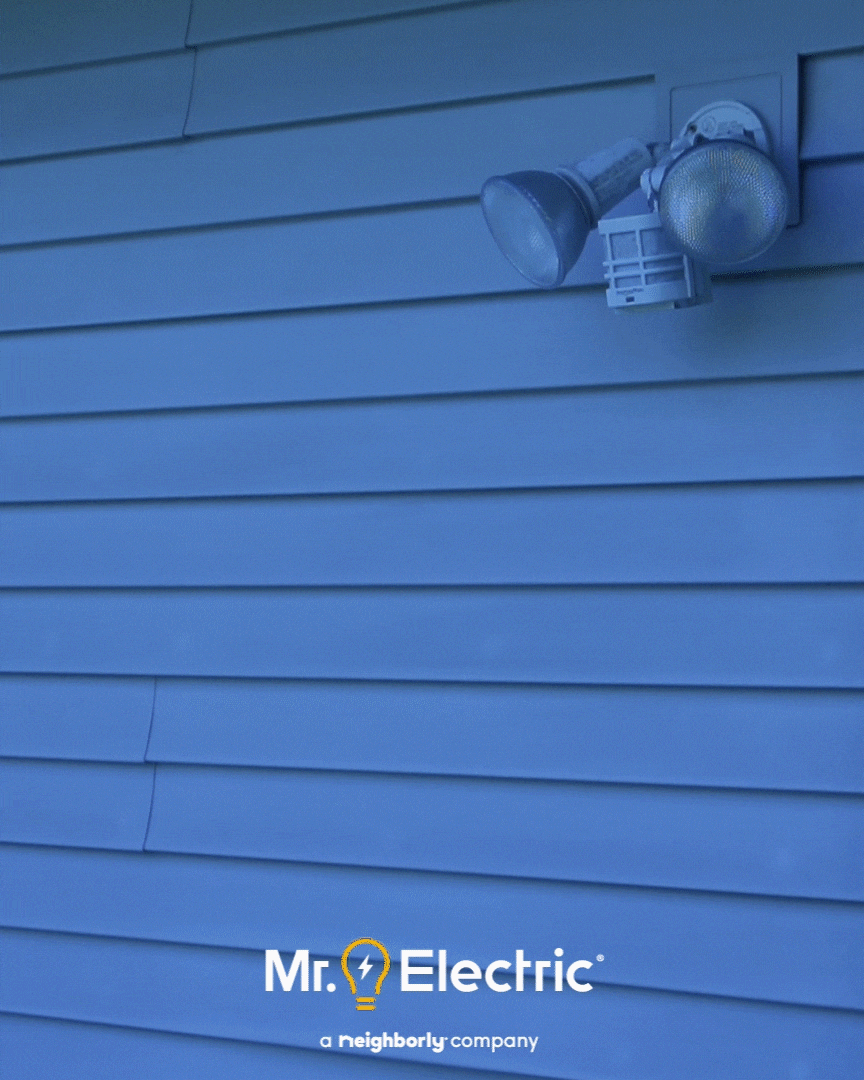 Examples of Blog Posts
This blog "Why Is There an Intermittent Buzzing Sound In My Wall?" is an example of some of the technical topics we tackled for Mr. Electric. This blog was published in June 2020; as of October 2020, this blog has landed 12 featured snippets and is a top 10 blog for Mr. Electric. Check out their other 2020 blog posts to see more.
Results
While 2020 is not over yet, as of case study publication, we've already generated some truly electric results. (Sorry, we had to.) The data below represents year-over-year performance for the period of 1/1/2019-9/30/2019 – 1/1/2020-9/30/2020.
National Blog Results
Organic blog conversions up 196%

Organic blog page form submissions up 297%
Organic blog page clicks-to-call up 159%

Organic blog sessions up 90%
Organic new users up 90%
Social Media Results
Overall social media referral sessions up 86%
YouTube referral sessions up 317%
Featured Snippet Results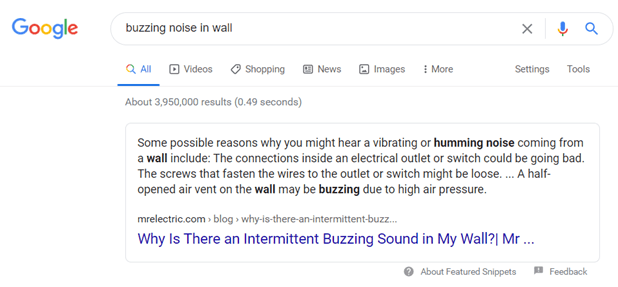 The number of featured snippets in the SERP owned by Mr. Electric has grown steadily over the past year, with blog content capturing most of those snippets. Not only do these snippets effectively grow organic traffic, they boost Mr. Electric's brand impressions through voice search answers too.
As of October 1, 2020, 77% of Mr. Electric's 228 featured snippets are held by blog pages.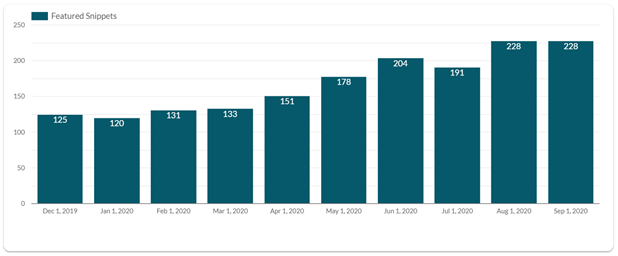 The Future
We're excited to keep working with Mr. Electric – just one example of our experience working with franchises – and can't wait to see more results from our franchise content marketing partnership.
Want to bring this kind of success to your organization? Oneupweb will do the work (as much as you need us to), and you can take the credit. Take the first step by getting in touch here or calling (231) 922-9977.