Digital Marketing for Medical Professionals – 3 Tips to Get Started
It's a recent trend that medical professionals and healthcare practices feel the need to embrace digital marketing. Word-of-mouth referrals from patients you've known your whole life no longer cut it when healthcare consumers not only find you on Google My Business but also go to review sites like Healthgrades and Yelp to shop for hospitals, specialists, clinics, surgery centers, primary care physicians, dentists, acupuncturists – you name it.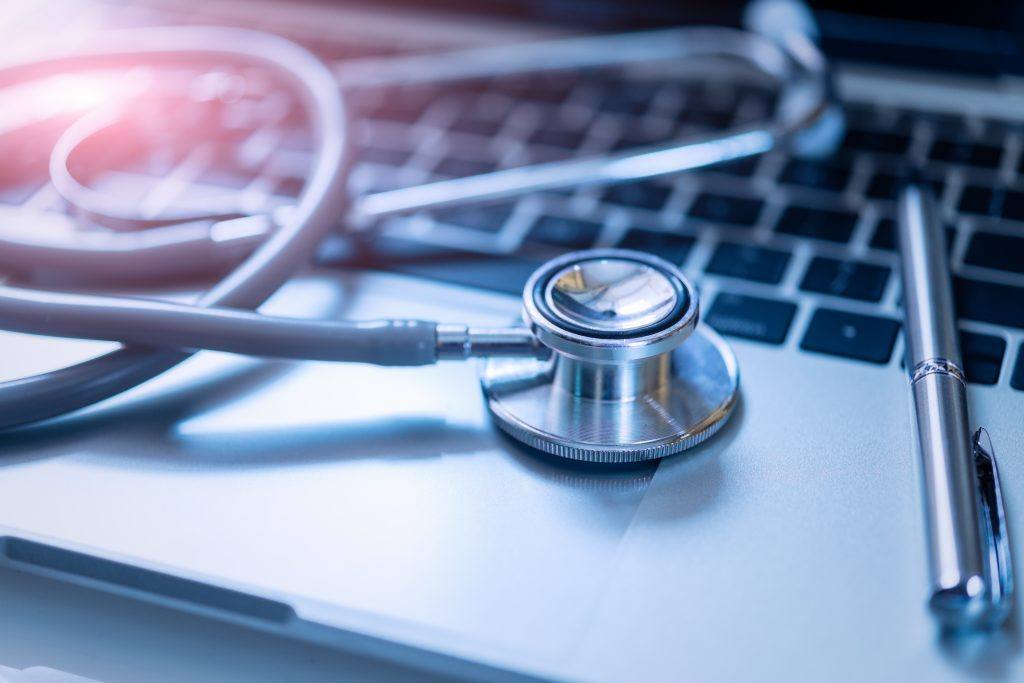 But digital marketing for healthcare isn't simple or straightforward. Medical professionals need to realize digital marketing works. But there are many obstacles, and it's an ever-evolving landscape; so unless you're a marketing professional, it can be pretty confusing. It's true that things like search engine optimization (SEO), local search (Google My Business) or pay-per-click (PPC) advertising probably aren't on the radars of most medical professionals.
Understanding digital marketing takes time, and there are some misconceptions that exist among medical professionals. Some don't think it's important, or that it won't work, or maybe that it seems too expensive or time-consuming. It's an understandable viewpoint, but it can also be a dangerous one.
Your online presence is the most effective means for generating new patients.
Want to learn more about healthcare marketing?
Consumers are shopping much smarter these days, and they're doing it online, on their phones, tablets, laptops and desktops. They're researching, reading reviews, comparing, and so on. They're looking for utility and value, and they will ultimately make decisions based on the information they find online.
Instead of trying to conquer the entire world of digital marketing for medical professionals, we have three healthcare marketing tips you can walk away with and start using today:
1. Have an Accessible Website
As a medical professional, your patients come from all walks of life and some will have disabilities that make using websites difficult for them. You might even have a blind patient. How do you provide a good website experience for all these groups of people? Focus on keeping it ADA-compliant. Really, ADA-compliant sites end up improving the user experience (UX) of everyone, and you will find that you don't have to sacrifice branding to keep your site functional for all, including those with disabilities.
Specific Marketing Elements You'll Want on Your Healthcare Website
These days, more and more patients are expecting to find a way to access their own health information online. While there are always security concerns with online information, if you're using the right CMS, you'll find it easy to provide patients with a secure patient portal where they can access their information.
It also helps to have an area where patients can contact the doctor's office or schedule an appointment. Online scheduling makes it easy for any user to make an appointment without needing to pick up the phone.
All in all, a patient portal keeps your customer happy.
2. Start Blogging
Blogging is a great way to expand your online presence, increase outreach and provide the value / utility current and prospective patients are looking for. Here are some tips to help you get started:
Blog about subjects that are relevant to your practice, and that address your patients' questions and concerns. Not only will it help you position yourself as a thought leader, but it will also show readers you're looking to solve problems rather than just advertising to them.
Curate content, comment on other's content and interact with your readers. Ask them questions and start conversations. But be real. Don't do it just to get in front of them. Give them something they will find useful. Or ask them a question that they may find compelling.
Don't use overly technical language. If you're not careful, it can be easy to alienate your readers. So, unless you're writing a blog that's targeted to other healthcare professionals, keep it simple.
Blog with caution and protect the privacy of your patients no matter what. Understand how HIPAA pertains to blogging, particularly as it relates to the privacy of your patients. For example, it's best to avoid discussing cases, even if you don't share that person's name or info. You also need to be careful about the advice you give, so it is not taken the wrong way.
3. Healthcare Professionals: Your Online Presence Matters
These days, having an online presence is more than optimizing your website. Digital marketing encompasses all aspects of the internet. This includes social media and local search (Google, Bing). If you're an independent practitioner, your entire name is likely associated with your work and you have to be aware of how it appears online.
You'll need to monitor your web presence, so setting up an alert for your name is helpful. You'll get an email anytime someone mentions you on social media channels, the media, or on another website. You can easily pay attention to reviews, respond to mentions on social networking sites and more.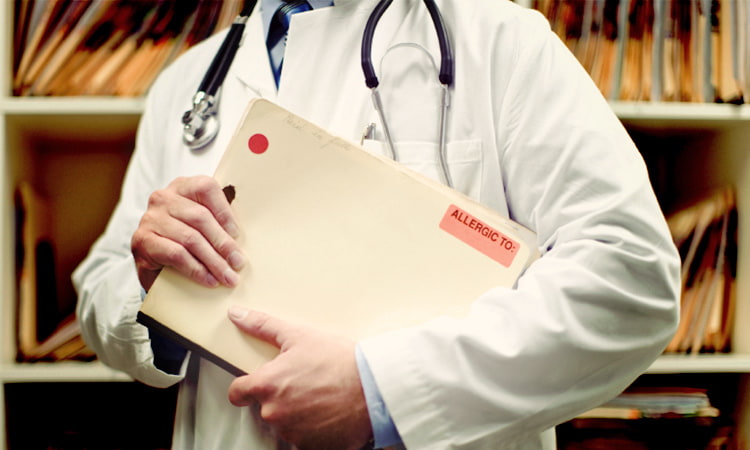 Moving Forward with Digital Marketing for Healthcare Professionals
Don't focus on the wrong metrics or place too much emphasis on one area (e.g. the ranking for one keyword / query). There are many factors and considerations that impact digital marketing, and it's much more than how you rank for a handful of search queries. Instead, focus on how you can help users.
Focus on generating new patients.
Focus on what's important.
Healthcare, like any other industry, needs proper marketing to succeed. At Oneupweb, we have years of experience working in healthcare marketing. Reach out today to see how we can help your practice or clinic be found online and impress prospects shopping locally for the services you provide.