Get a Free Social Media Audit Checklist
As we approach the new year, it's time to reflect on the year behind us and make plans for the year ahead. What better way to start than looking at your business's social media marketing efforts? Whether you still think of TikTok as the 2009 pop hit by Kesha or you're fairly informed about social, our social media audit checklist is for you!
Because social media changes rapidly, we recommend conducting an extensive social media audit every 18 months to two years. In the meantime, you can analyze your efforts yourself with a free social media audit checklist.
Interested in an extensive social media audit? Reach out.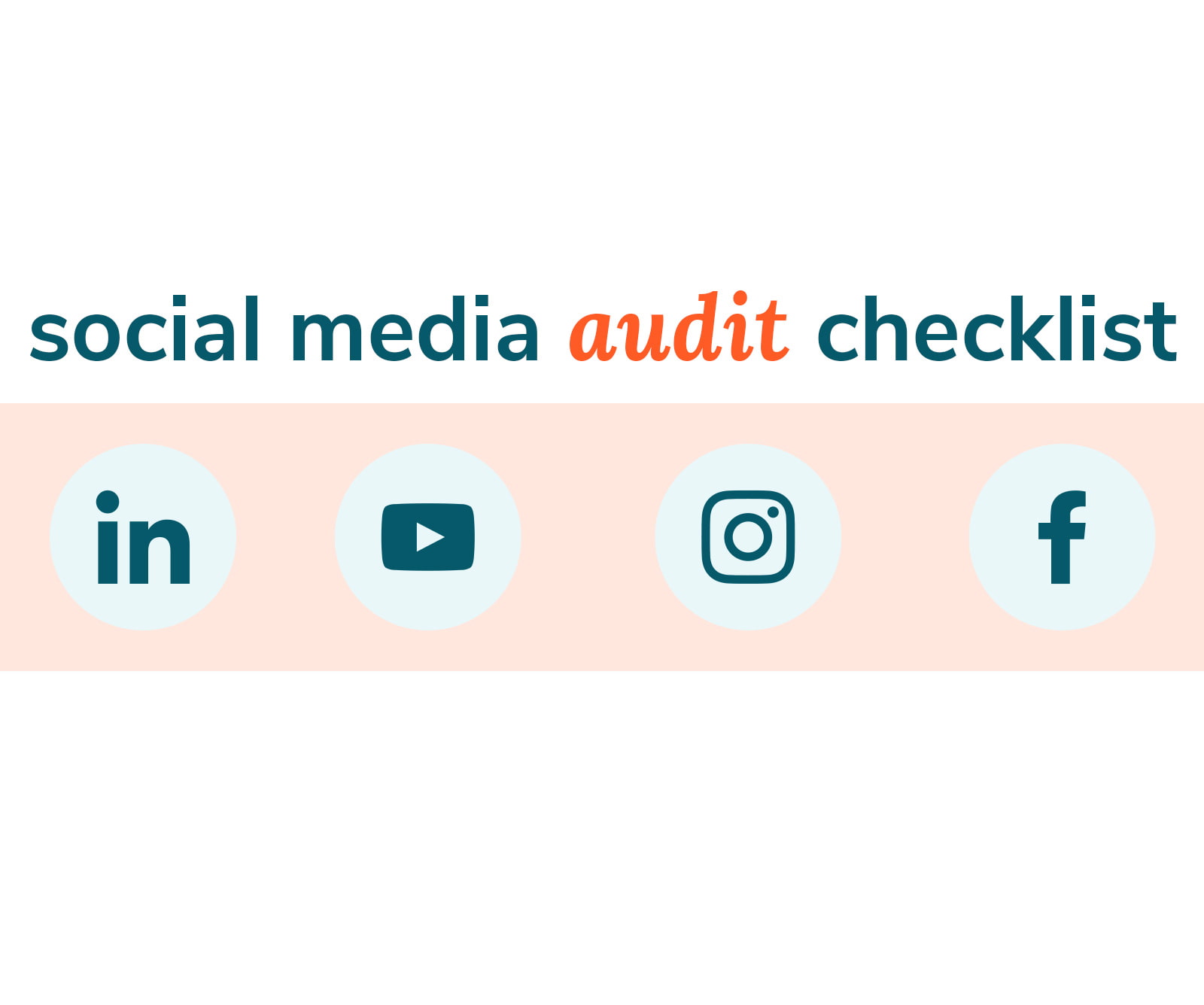 Why Conduct a Social Media Audit?
Social media might not be your most profitable marketing channel, but it is everywhere. It's often the first touchpoint you have with customers, so it's important to gauge what your business looks like from a social media user's point of view.
Not only is a social media audit important for understanding how your brand appears online, but it also helps you analyze where your time and money is being spent – and if that should change. For example, are you spending hours on Twitter but seeing no engagement? This free audit checklist will expose gaps like that in your social media marketing strategy.
Our agency's extensive social media audit service goes further than the checklist, determining best post times, analyzing engagement data, and uncovering insights to help your brand move beyond vanity metrics and toward a more lucrative strategy.
Steps to Doing Your Own Free Social Media Audit
The first steps for auditing your business's social media channels are planning tasks. Our free social media audit checklist will help you chart your course to more tailored social media accounts.
Identify the platform(s) you want to audit.
Platform by platform, make notes of:

Current posting frequency
Current voice and tone
Analytics (Each social platform has built-in analytics. You can browse through and download spreadsheets of relevant information.)

For the rest of our steps to a social media audit, download our free social media audit checklist.
Your Free Social Media Audit Checklist
We're happy to provide a free social media audit checklist to get you started optimizing your social channels. Download it now.
How Does a Full Social Media Audit Look?
During our full social media audit service, we look at your social platforms individually to analyze posts, brand presentation, and the ways you utilize links and media. We analyze your competitors' strategies and keep industry trends in mind. Finally, we provide you with an easy-to-understand summary, next steps and goals.
Interested in working with us? Reach out or call 231-922-9977 to see how a full social media audit can help your business.