Here's Your Monthly Social Media Report Template
Social media managers need to condense mountains of data into concise visual reports to show value and make informed decisions. We experimented with dozens of social media marketing report templates but couldn't find one that met our needs – so we made our own in Looker Studio, formerly known as Data Studio.
Download this customizable social media analytics report template to make it your own!
What You'll Need to Create Your Social Media Report
This free template should take just a few minutes to set up if you have all the log-in information you need. To use the Looker Studio data connections with social media platforms like Facebook, Instagram, Twitter, TikTok and LinkedIn, you'll need to:
Have administrator access to the accounts.
Be logged in to the social media platform you're looking to connect, using whatever email is tied to your business analytics accounts (e.g., Meta Business Suite).
Give Looker Studio and the various connectors permission to access your data. (See Supermetrics details in sections below.)
Our template includes the basics that the Oneupweb social media team recommends all brands cover in their reports, but it's just the start of what's possible!
What's Looker Studio?
Looker Studio, formerly Google Data Studio, is a Google tool that we use to measure and inform our social media, SEO, PPC and multi-channel strategies. Looker Studio requires a Google account, so use a shared marketing department Gmail account and save those credentials so everyone who needs to access it has the keys.
Our social media clients get reports like these every month. Most clients also have access to additional reports for internal distribution to support sales or franchise development.
What to Include in a Social Media Report
Every brand wants to grow, but every organization's path looks different. We recommend including more than just metrics. Use your social media report as the central source of truth for:
Social Media Strategy – Condense 2-3 overarching goals for your social media efforts into a few sentences and keep this on Page 1 as a reminder of your game plan.
Goals – Create 3-5 goals that your social media strategy is designed to support. Try to include both short-term (quarterly) and long-term (year-over-year) and combine elements of brand awareness and conversions as a part of your top goals.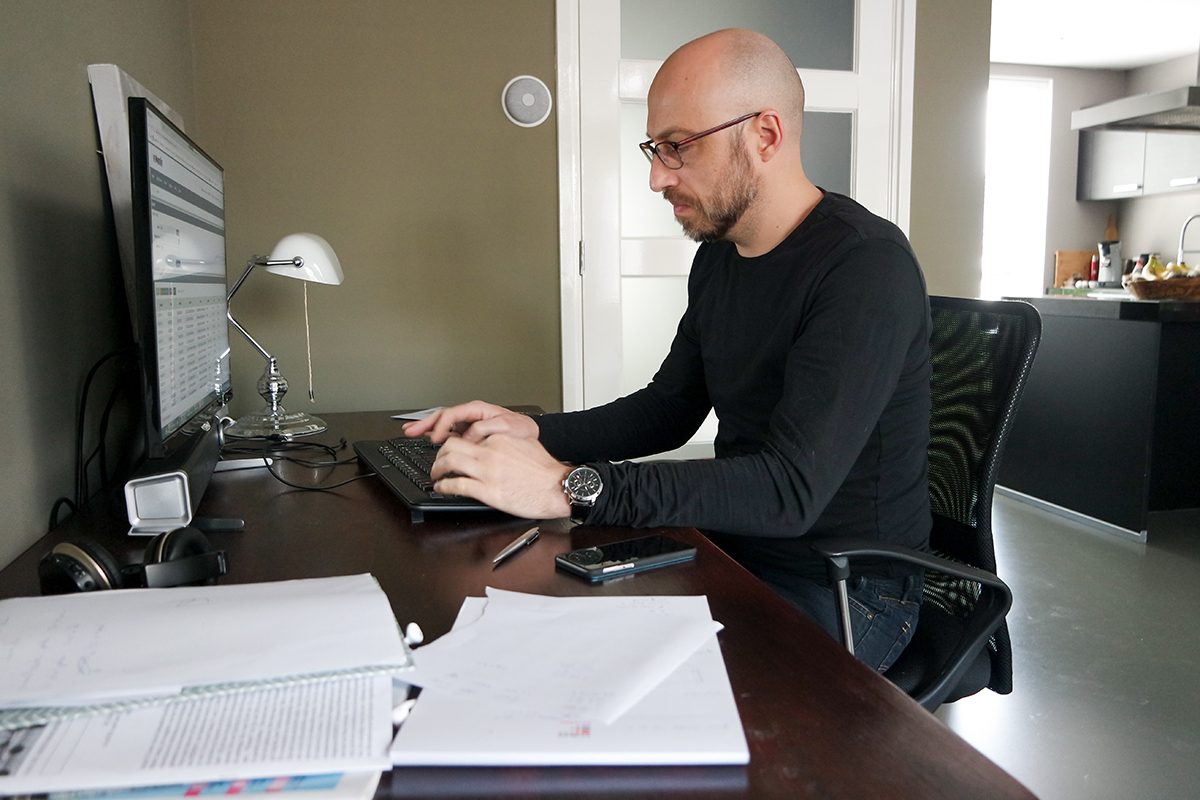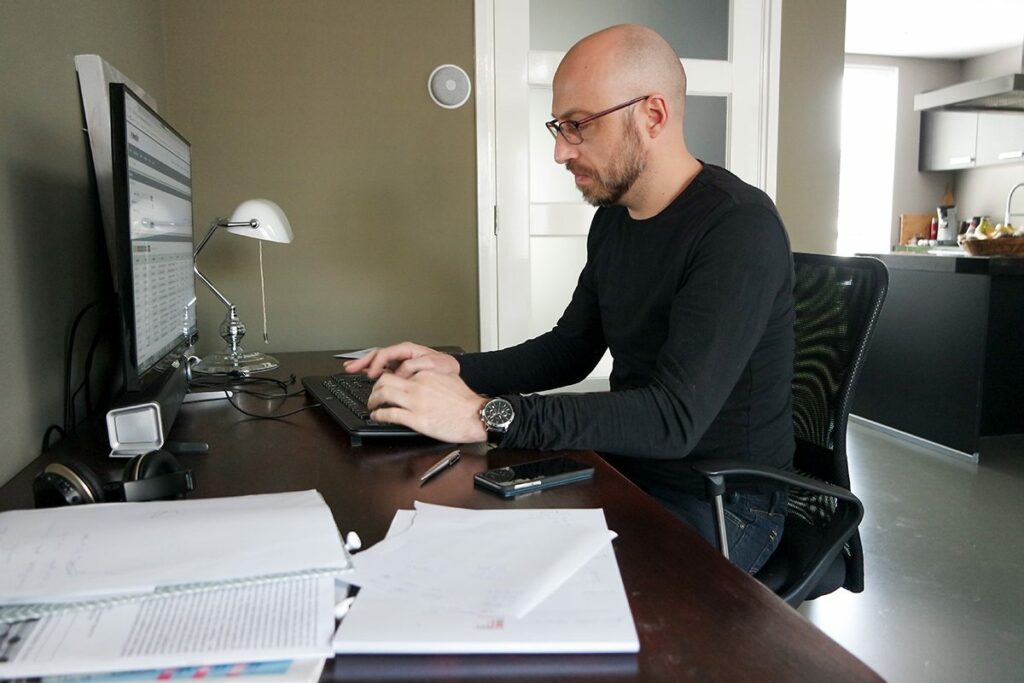 Core KPIs – Focus on the KPIs, or key performance indicators, that matter the most to your company. For social media analytics reporting, common KPIs might include:
Impressions/reach
Total follower count
Engagement and engagement rate
Leads or conversions
Revenue
Share of voice
Hot tip: Pull up our Social Media Marketing Terms glossary for a refresher on terminology.
How to Use Your Social Media Analytics Reporting Template
Remember that this is just a cursory template. The more time and thought you invest in shaping this report to your needs, the more you'll get out of it! After downloading the report template using the form in this article, follow these steps.
Step 1: Copy and Set Up the Template in Looker Studio
In the top right corner, click the three dots, then "Make a Copy." A popup will show the existing data sources, which are not yours yet. This is the best time to replace the existing data sources with your own Google Analytics data and social media data using connectors, all at once. Here's how to do that:
Connect Your Google Analytics Data Source. Simply choose the built-in Google Analytics connector, and use the menu to find your primary analytics property/view.
Connect Your Social Media Data Sources. These sources will apply to all the charts under the "On-Platform Performance" section of the report. We use the Supermetrics Connector for Instagram, Facebook, LinkedIn, Twitter, Pinterest and TikTok for our clients. We're a big fan of using a tutorial for this. You'll need to repeat the step for each additional social media platform you're connecting, and don't forget to name your data sources clearly!
Connect Your YouTube Data Source. Use the built-in YouTube Analytics connector in Looker Studio, and select your account in the settings.
After you've completed that, the blank boxes will turn into your social media report with your data!
Step 2: Add Your Logo and Select Your Desired Date Range
Select Insert > Image from the main navigation, upload your company logo and place it in the heart of that big ol' circle.
You can also adjust the date range for the report. We have it set up as a monthly social media report, but you may find it more beneficial to compare metrics weekly or quarterly. Adjust as needed!
Step 3: Fill in Your Social Media Goals and Objectives
Goals are big-picture aspirations; objectives are the measurable steps that get you there. Keep your goals and objectives in mind by referencing this section during presentations.
Step 4: Spot-check Your Data
Does everything look right? Take a few minutes to look at on-platform metrics to ensure Looker Studio pulls the data accurately. We recommend looking at the number of posts over the past month, total reach or impressions, and the current Like or Follow count to ensure everything is connected correctly.
It's also a good time to look at how goals and conversions are measured in your Google Analytics account. We offer Google Analytics and Tag Manager audits to establish accurate conversion tracking no matter where users come from.
Step 5: Document Your Strategy
We always include Work Completed and Forward Strategy lists to remind clients what we've been up to and what's on our radar. This is another helpful way to establish value, refresh memories and ensure your work aligns with your goals and objectives.
Step 6: Think Bigger Every Day
Interesting in expanding your report for other channels too? Our combined marketing reports connect to additional digital properties like Google Ads, Google Search Console and tools like Semrush to combine data from multiple marketing channels in a single place. It's the lynchpin of our integrated digital marketing services.
We Love Numbers…and Pizza
You might know how to report on social media analytics, but you probably don't have the time. We live for this stuff! Put your digital marketing in the hands of a fully integrated agency with the expertise and resources to raise your social media game and get down to the nitty-gritty metrics, too. Oneupweb's dedicated social media team is backed by writers, videographers and designers to put scroll-stopping content into the world. Get in touch or call 231-922-9977 today to learn more.