How to Choose an SEM Agency
The most important factors to consider when looking for a search engine marketing agency are skill, customer service, flexibility, cost effectiveness and company culture. Here's how to conduct your search to find the best fit for your business.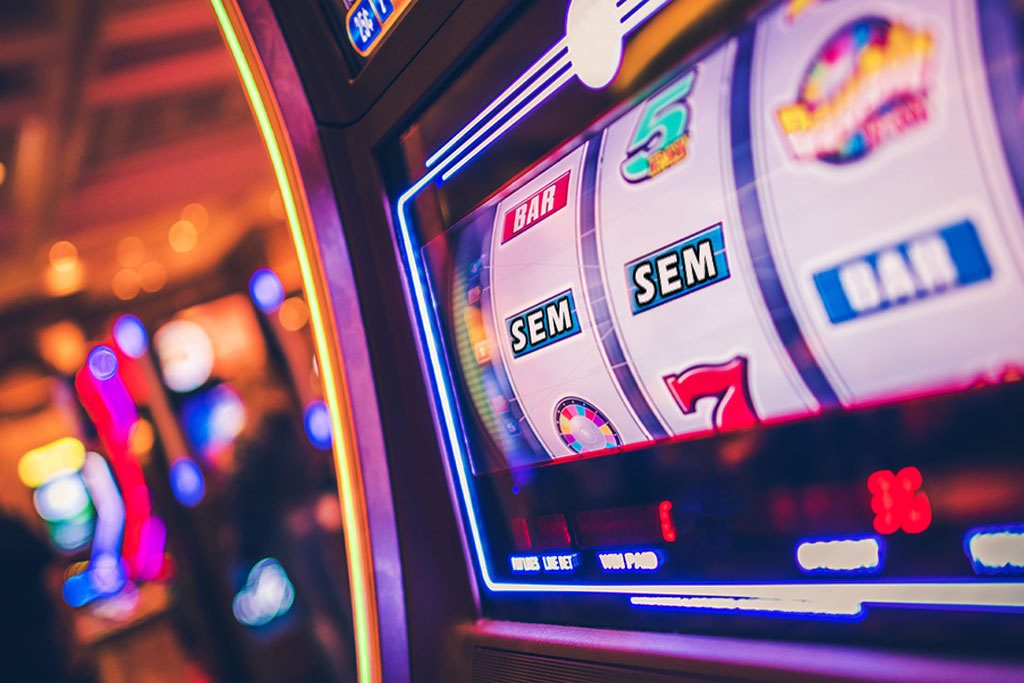 Prepare Your Team First
(And Know If an Agency Is the Right Route)
Before you move forward with search engine marketing, it's important to know your goals, target audience and general budget. Then you can determine whether hiring an SEM advertising agency is truly the right move for your business.
If someone on your team has the bandwidth, expertise and willingness to take on a new responsibility, the do-it-yourself route is the most cost-effective option. But this comes with an obvious drawback: less time to focus on existing responsibilities and on improving overall digital marketing tactics.
If DIY is not for you, you have a few options:
Hire a marketing consultant or independent contractor. This is a cost-efficient option that gives you access to an individual with expertise in your industry. If a contractor has multiple clients, however, they may have limited time to manage your PPC campaigns, leading to diminishing returns.
Choose an SEM advertising agency. An agency that does SEM only – or SEM and other paid media marketing – likely offers plenty of expertise. But if you're looking for a partner that helps you tie paid media strategy to other marketing channels for maximum impact, this likely isn't the option for you. 
Choose a full-service marketing agency specializing in SEM. This may cost more than a one-man shop or SEM-only shop but will give you access to additional resources, like more experts supporting you (e.g., web designers and developers) and ways to connect paid media with other marketing strategies. As a result, you'll have the highest probability of success.
If the second or third option sounds best, keep reading to see how to choose an SEM agency that will get excellent results for your business.
Look for the Right Search Engine Marketing Agency
To start your search, ask colleagues and your professional contacts for recommendations. Even if the companies they chose aren't right for you, you'll still walk away with a great list of questions to ask prospective agencies.
Next, take your search online. Instead of just searching for "search engine marketing agency," mix up your queries to get more options. For example, search for "paid media marketing agency," "PPC services," "digital advertising creative services," and so on. If you need a refresher on terminology, check out our paid media FAQ resource.
Build a list of your favorite options, and then research each company individually. On their websites, read paid media service descriptions first. Then see if you can find all the other qualities (explained below) that a good SEM advertising agency should exhibit.
Spot Characteristics of a Good SEM Advertising Agency
If you find a vendor that has all these qualities, you'll know it's a good one to have on your side.
Skill (with Proof)
Specific industry experience
Data-driven strategies
Knowledge about other digital marketing channels (not just SEM)
Certifications and awards
Case studies and/or portfolio
Content that demonstrates paid media expertise (e.g., great blogs and white papers)
Customer Service
In-house, right-sized team
Kickoff process to align on KPIs and expectations
Ongoing check-in calls
Robust reporting, including presentations
Reviews and testimonials
A company culture compatible with yours (more about this in the conclusion)
Flexibility
Ability to easily expand scope of work
Ability to respond to data by adjusting strategy
Ideally, additional services beyond SEM advertising and other paid media marketing
There are numerous added benefits of working with a company that offers full-service digital marketing. Whether you need creative support or complex development changes on your website, this flexibility can make all the difference to your bottom line. 
Cost Effectiveness
Transparent pricing that fits your company's budget
Willingness to work slightly outside of scope, in a pinch
Testing of content/creative included with services
After going through this list, you should be able to narrow your agency options down to two or three. Schedule one- to two-hour discovery meetings with the final contestants.
Finally, request proposals, and ask for presentations of what's included and how objectives will be accomplished.
Recognize Red Flags
There are a few red flags that we want you to be aware of when you're looking for an SEM advertising agency.
Vendors who want to manage in an ad account you do not have access to. Ideally, you will provide the vendor with your existing ad account credentials. This allows you to monitor performance and spend, at least until you've established a good baseline of trust with your paid media partner.
Proprietary technology (sometimes). This is not always a red flag, but be sure you know what you're getting yourself into. At Oneupweb, some clients come to us to get out of a situation with proprietary CMSs or external landing page platforms that are controlled by other vendors. Because they can't easily access their own content, optimizations are difficult and costly.
Lack of cost transparency. Some ad networks allow companies to set a flat rate for certain costs. If you're not aware of what that rate is, a shady agency could mark up the cost to increase how much they pocket for managing your campaigns.
Extra charges for A/B testing and multivariate testing. You shouldn't have to pay extra for basic testing of ad copy, landing page elements or different publishers. These are all best practices when managing and optimizing campaigns, and should be included in your paid media services.
Find an Agency with Compatible Company Culture
As you're determining how to choose an SEM agency, remember to find a good "culture fit" instead of just considering skill and cost. Do you align with a prospective partner's philosophies, mission and mix of personalities? Make sure you'll enjoy working with with the experts you choose.
At Oneupweb, positive relationships are just as important as our actual work. Our full-service agency has SEM professionals and other experts ready to help you make your marketing more powerful and enjoyable. Contact us here or call (231) 922-9977 if you'd like to know more about that.