FAQs: What Is PPC & Paid Media? Paid Search Marketing Overview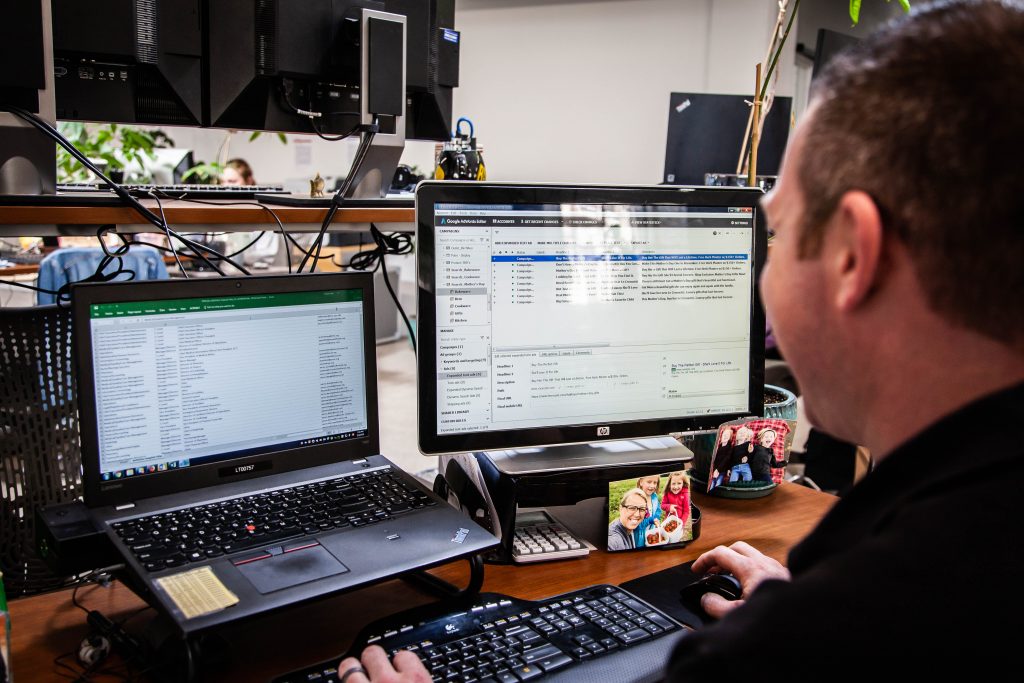 PPC, or paid media, refers to advertisements that businesses pay for every time a user clicks on their ad. The advertisers earn ROI from the leads and conversions that come from the paid-generated traffic.
There are two main types of PPC advertising:
Paid search ads, which appear in Google and Bing as links featured more prominently than organic results. These campaigns allow advertisers to reach users who enter specific keywords.
Social media advertising, which allows businesses' ads to appear in various social platform feeds. These ads can target very specific demographics, interest groups and types of devices – like phones versus desktops.
How does PPC payment work?
In search engines, paid search advertisers engage in an auction-based network where the cost-per-click varies depending on device, time of day, day of the week, ad ranking and position. Alternately, search advertisers can preset the amount they want to spend by choosing CPM (cost per thousand) bidding, which means they pay a set amount for 1,000 impressions (not clicks).
On social media platforms, the advertiser pays a preset amount for each click and earns ROI by making sales from leads the paid advertisements brought in.
What do these ads look like, and where do they lead the user?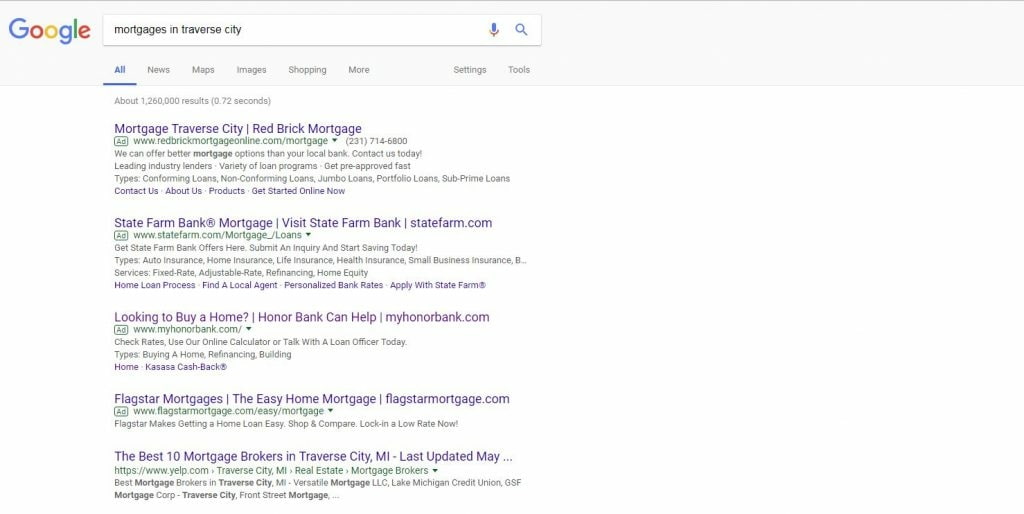 On Google and Bing, the paid ads are the ones that appear at the very top of any search results page, leapfrogging your competition's organic results for terms that are relevant to your business.
Paid ads in social media take the form of clickable content that appears in the feeds of targeted users or in apps that they use that are part of the social platform's audience network (especially common with Facebook).
You can use PPC ads to generate awareness about your brand, generate leads, and sell products and services. This is generally accomplished by linking the ads to your social media pages, homepage or specially created landing pages within your site where users can convert.
For example, B2C advertisers often create landing pages for their paid ads that are e-commerce enabled with a shopping cart. B2B landing pages are generally designed to capture vital user information with a form fill.
Frequently Asked Questions About Paid Media Advertising
In our agency experience, it is uncommon for many businesses and organizations to have in-house staff who set up and manage paid media campaigns on behalf of their brands.
When we hear from potential clients who have questions about paid media and our paid media services, these are the questions we hear the most.
What is my industry's benchmark for "this or that" metric?
Clients are often curious to know what the averages are for a metric specific to their industry or vertical. These metrics commonly include clickthrough rate, cost-per-click and expected conversion rate. Here is a great blog post that details the average paid search marketing benchmarks across several different industries and verticals.
How many ads should we have in every ad group?
AdWords campaigns are made up of a number of different ad groups that are related to the campaign topic advertisers are promoting. These ad groups contain highly relevant keywords that are centralized around a specific theme or category. It is best practice that you create a minimum of two ads per ad group for A/B testing. Google suggests creating 4 to 5 ads per group as a best practice in order for the platform to identify the top-performing variations of headlines and description lines.
How many keywords should be in each campaign or ad group?
The best practice is to put 5 to 10 closely themed keyword variations in each ad group. Choosing tightly themed keywords allows you to use them within the ad's text and within the landing page content, which yields the highest quality scores for each keyword. The quality score is based on the expected clickthrough rate, ad relevance and landing page experience. Applying all these best practices typically leads to lower costs and better positions.
What is "match type," and what do Exact, Phrase, Broad and Negative mean?
Keyword match types help advertisers control which searches on Google or Bing can trigger your ads. You could use broad match to show your ad to a wide audience, or you could use exact match to hone in on a specific group of customers. Exact, Phrase, Broad and Negative are the different match types available in Google and Bing.
Exact: Ads may show on searches that match the exact term or are close variations of that exact term.
Phrase: Ads may show on searches that match a phrase, or are close variations of that phrase, with additional words before or after. However, ads won't show if a word is added to the middle of the phrase or if words in the phrase are reordered.
Broad: Ads may show on searches that include modified broad-match keywords (or close variations, but not synonyms) in any order. Add a plus sign (e.g., +keyword) to modify a broad-match keyword.
Negative: This type is used to prevent ads from being served for specific queries. For example, Ford would want to include "wild horse," "mare," and "stallion" as negative keywords when trying to promote their Mustang sports cars through the search network.
Should I bid on my own brand terms?
For eight out of ten companies, the answer is yes. Why? Because brand terms are generally less expensive than non-brand prospecting terms. Bidding on your own brand terms offers good ROI. It allows you to take up more real estate on the SERP, control the messaging users see, and stay ahead of competitors. The 20 percent of companies who need not bother spending money on their own terms are usually advertisers with 1) small budgets and 2) little competition.
Should we bid on competitor terms?
It depends.
If you 1) have a large budget, 2) have already maximized all of your other campaigns, and 3) want to be aggressive, then it makes sense to be disruptive and bid on these competitor keywords that consumers are searching for. Again, brand traffic is typically less expensive than other terms in search, the traffic is high quality, and it helps increase brand exposure. Bidding on these keywords gives you an opportunity to give the user a "choose me instead" moment where you can provide them with valuable information related to their query.
What are negative keywords?
Negative keywords are keywords you use to exclude traffic because they are tied to searches that are similar yet not relevant. ("Mustang horses" would be a negative keyword for "2018 Ford Mustang.")
Negative keywords allow you to prevent your ads from being served for certain keywords that aren't relevant to your business or service. This helps your campaign reach the right people, which controls spend and increases the relevancy of visitors coming to your website, improving ROI.
---
Reach Out to Us to Learn More
For paid media setup and management backed by extensive experience, customized for your brand and built around your ROI goals, consider working with us at Oneupweb. Explore our paid media marketing & PPC services, or contact us today to see how we can help.
Up Next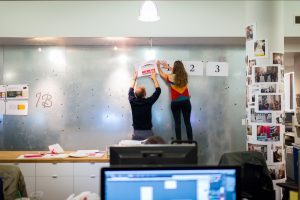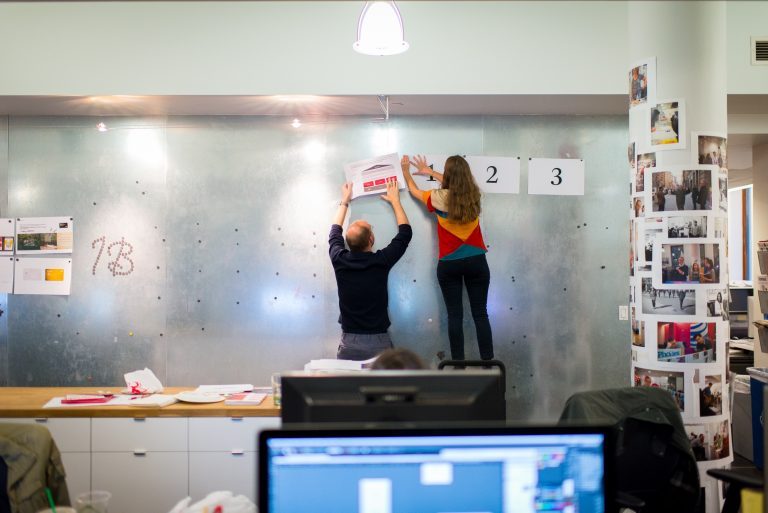 Audiences on LinkedIn are professional and have twice the buying power of the average online audience. Deciding to advertise your business on LinkedIn can be a great choice. This blog will cover LinkedIn advertising best practices, as well as LinkedIn ad types. Did you know? As of January 2020, 663.3 million people can be targeted...