Getting Social with Bio Bidet by Bemis: A Social Media Case Study
Try to think of a market with more than 140 million potential customers and less than 12% product adoption. Here's another curveball; every potential customer could buy two of your products. Any guesses?
On the heels of the COVID-19 pandemic and recurring toilet paper shortages, Bio Bidet by Bemis was uniquely positioned to offer Americans a sustainable, more hygienic alternative to toilet paper: their luxury bidets.
Oneupweb has been working with Bio Bidet since 2019, helping the brand capture the attention of a consumer base with changing priorities, including a focus on sustainability. We've pulled hard on every marketing lever from design to paid media to SEO.
While each marketing channel has led to wins, we're focusing this case study on social media and how it interacts with e-commerce on changing platforms.
The Primer: Meet Bio Bidet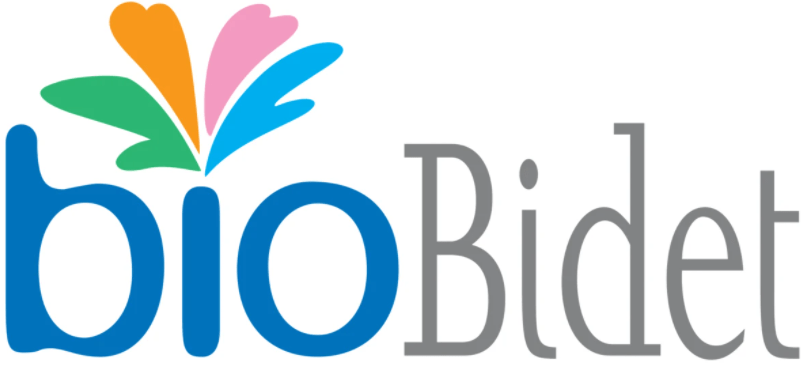 Based in Chicago, Bio Bidet is an industry leader in the design, manufacturing and selling of bidet seats, bidet attachments and bidet toilets. The brand has steadily increased sales by improving product awareness in three ways:
First, Bio Bidet has built strong distribution relationships with reputable national retailers like Home Depot, Lowe's and Costco. This has put a relatively misunderstood product in front of millions of casual shoppers and provided consumers with a brick-and-mortar place of contact.
Second, the brand has been a long-time player in D2C sales from marketplaces like Amazon. This has allowed the brand to increase its exposure and access customers on one of the most successful digital marketplaces.
Finally, the brand's proprietary sales channel, BioBidet.com, generated more than 1 million total sessions in 2022, including 263,880 organic search sessions.
Initially, we partnered with Bio Bidet to support their SEO and paid media strategies while supplementing their social media efforts. But as consumer spending habits changed in the summer of 2022, it was time to take a big step back and reevaluate how to use social media for e-commerce in a small but growing market.
We've helped Bio Bidet with other projects.
The Problem: A Shrinking Piece of Pie
Pricing pressures, inflation, increased competition and changing consumer habits put a kink in Bio Bidet's 2022 growth. By the beginning of 2023, the space was more crowded than ever, with a combination of small D2C brands and established companies rolling out competitive bidet products.
With Bio Bidet's slice of the pie shrinking, we determined the most cost-effective strategy would be to make more pie by introducing the product – and the brand – to millions of new potential customers.
The Solution
Social media is one of the most effective ways to support all existing sales channels. Bio Bidet trusted our dedicated social media marketing team to expand its efforts, increasing the number of posts per week on Facebook and Instagram. Even more crucial to the "make more pie" strategy was adding a strong TikTok presence to the mix. The premise was simple: Millions of Americans don't understand the product, don't know about the product or are unsure what using a bidet is like.
Our mission was (and is) to inform and entertain the bidet-curious masses and create a strong product-to-brand association.
Related: Social Media Marketing Terms to Know
The Deliverables
Our reimagined social media schedule included 10 videos per month, allowing for cross-posting between TikTok and Instagram (Reels) while ensuring a few platform-specific posts.
We also increased curated content posts, a dedicated community management strategy and designed assets formatted for Facebook, TikTok and Instagram.
We helped the Bio Bidet team manage influencer relationships and create a process to streamline that effort.
The 2023 agreement more than doubled our content output, introduced an exciting new platform and gave our social media team the opportunity to engage followers directly.
The Metrics
Before getting started, we established a few KPIs to evaluate success in two unique spheres: social platforms and the website/Google SERP.
On-platform metrics focused on top-of-funnel reach, brand awareness and engagement from informative, entertaining content. These include metrics like reach and engagement rate on Facebook, Instagram and TikTok.
On-site and on-SERP metrics focused on assessing the quality of social-referred website sessions and on brand awareness, as measured by branded SERP impressions and clicks.
The Results
We decided to compare the final five months of 2022 to the first five months of 2023, pitting our full-service social efforts against what we considered the "long fourth quarter." We wanted to see how our revved-up social media efforts stacked up against one of the most successful holiday sales periods ever.
Holiday retail sales promotions had kicked off earlier in that previous "quarter," impacting revenue in two ways. First, it increased Bio Bidet's competitiveness for consumer attention and spending by starting the period around Labor Day instead of Black Friday. Second, it encouraged some consumers to shop around for the best price across multiple sales channels.
So, how did the 2023 social media efforts measure up against that successful holiday sales period?
(January 1, 2023 – May 31, 2023 vs. August 3, 2022 – December 31, 2022)
Facebook
Total reach: 1,860,310 (-32.4%) 86% of reach was organic
Page visits: 3,585 (+26.6%)
New page likes/follows: 142
Instagram
Total reach: 429,760 (+12.3%)
Instagram profile visits: 44,777 (+480.1%)
New followers: 2,931 (+211.8%)
Boosting & Ad Impact – *Shared across IG and FB
Paid reach: 276,540 (+502.6%)*
Paid impressions: 494,512 (+399.6%)*
"Meta has become a 'pay to play' platform. Your posts on your page do not reach all of your followers. However, thanks to the heartfelt benevolence of Meta, you have the privilege of paying the platform so that more of your followers (and non-followers) can see your post."

Andy Olds, Oneupweb Paid Media Marketing Expert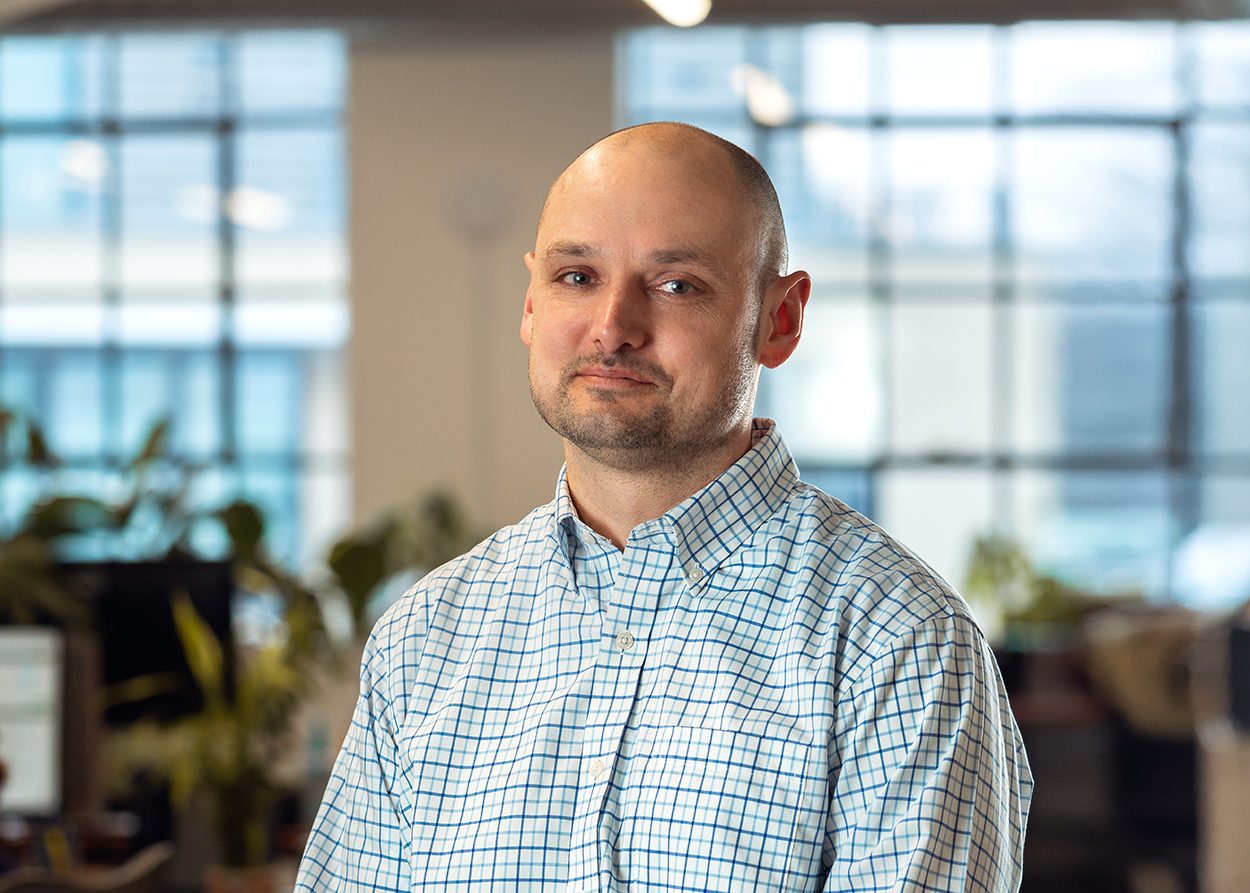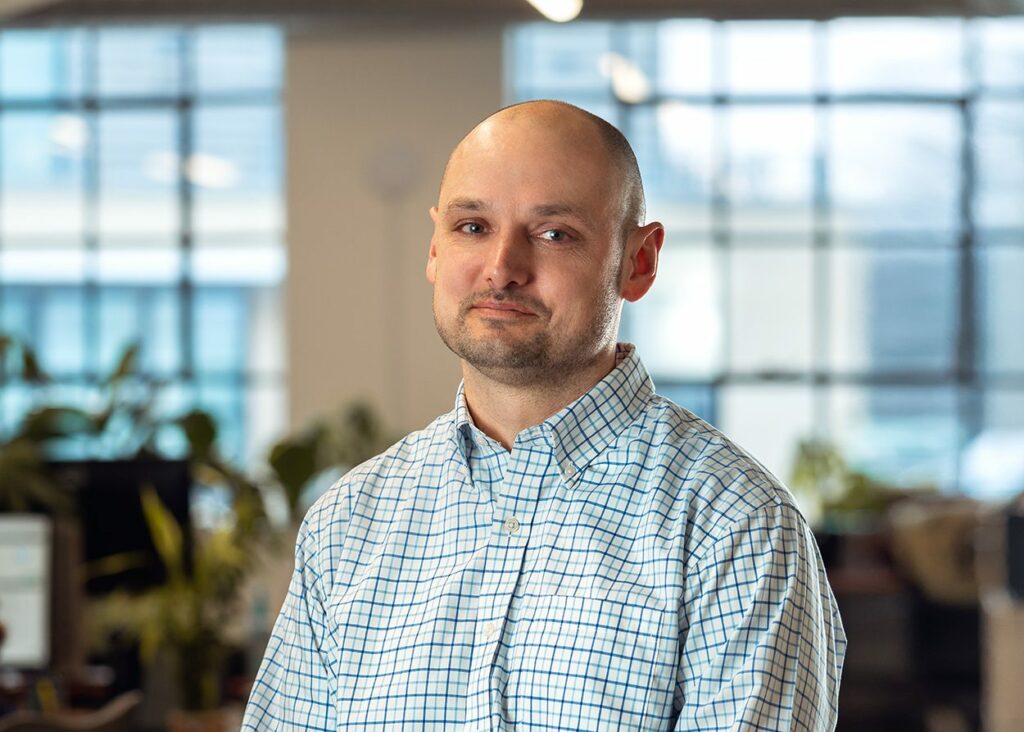 And What About TikTok?
We knew we could do a lot with TikTok after a trial run during peak retail sales season the previous fall. Our team narrowed down topics and a process for quickly responding to trends, and Bio Bidet's TikTok took off. Period-over-period comparisons aren't particularly useful in this case, as the brand wasn't previously fully active on TikTok; it would be like comparing a toy car to a rocket ship.
Here's a look at the metrics! (average per-post numbers are in parentheses):
Total views: 538,961 (9,135)
Total videos: 59
Likes: 4,945 (84)
Shares: 360 (6)
Comments: 296 (5)
Social's Impact on Sessions and Sales
Oneupweb and Bio Bidet judged the social effort to be a success on the platform, but how did it impact that magical place where conversions happen – the website and the Google SERP?
Using our on-SERP KPIs, we wanted to see how effective social media can be in "filling the funnel" over a 5-month period with website impressions and clicks.
Total SERP impressions: 5,107,848 (+37.5%)
Branded SERP impressions: 221,000 (+10.65%)
Branded clicks: 27,963 (-1.3%)
Non-branded SERP impressions: 3,550,215 (+38.1%)
Non-branded clicks: 26,953 (+45.9%)
Organic sessions: +13.85%
Direct sessions: +7.10%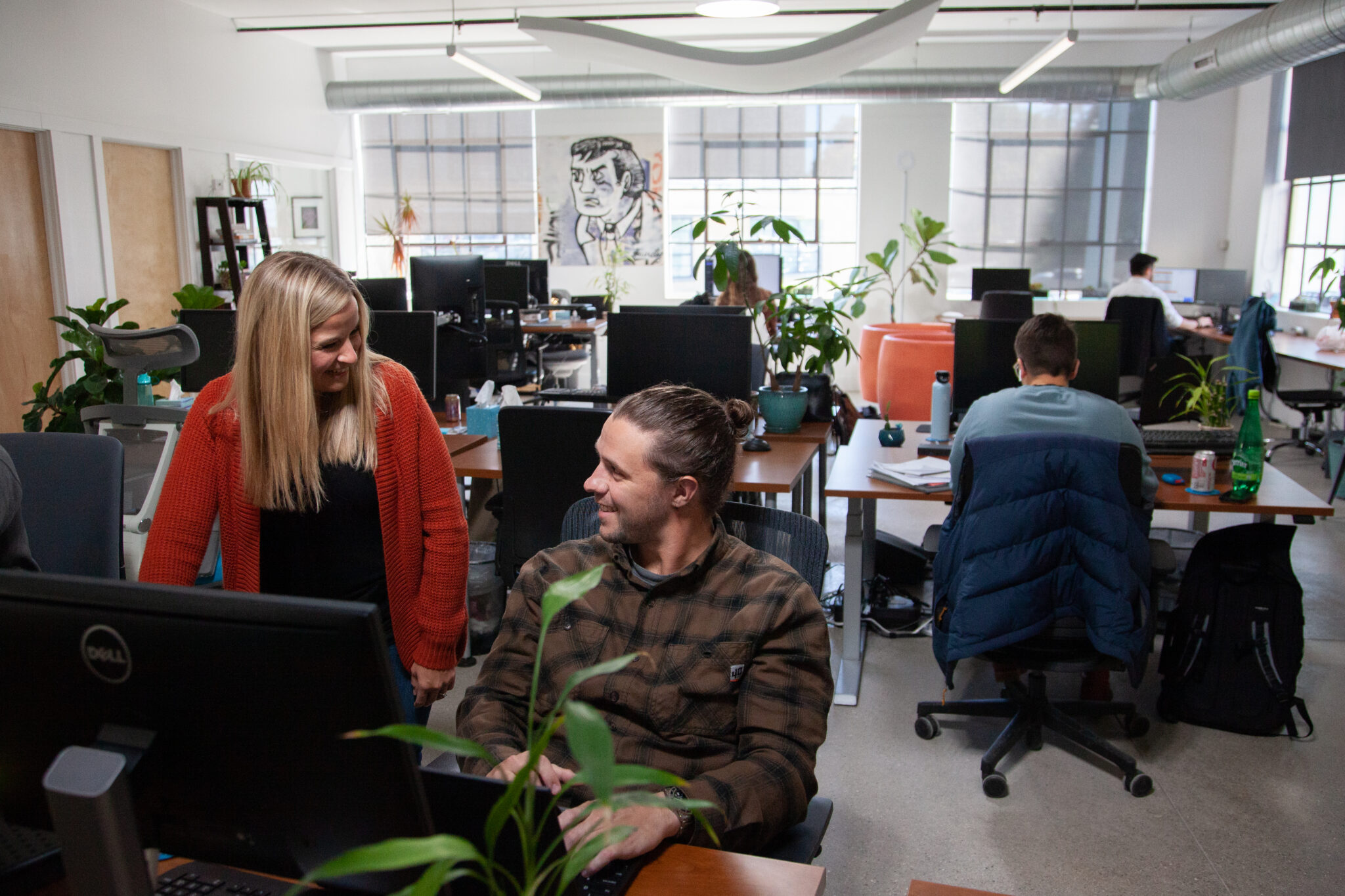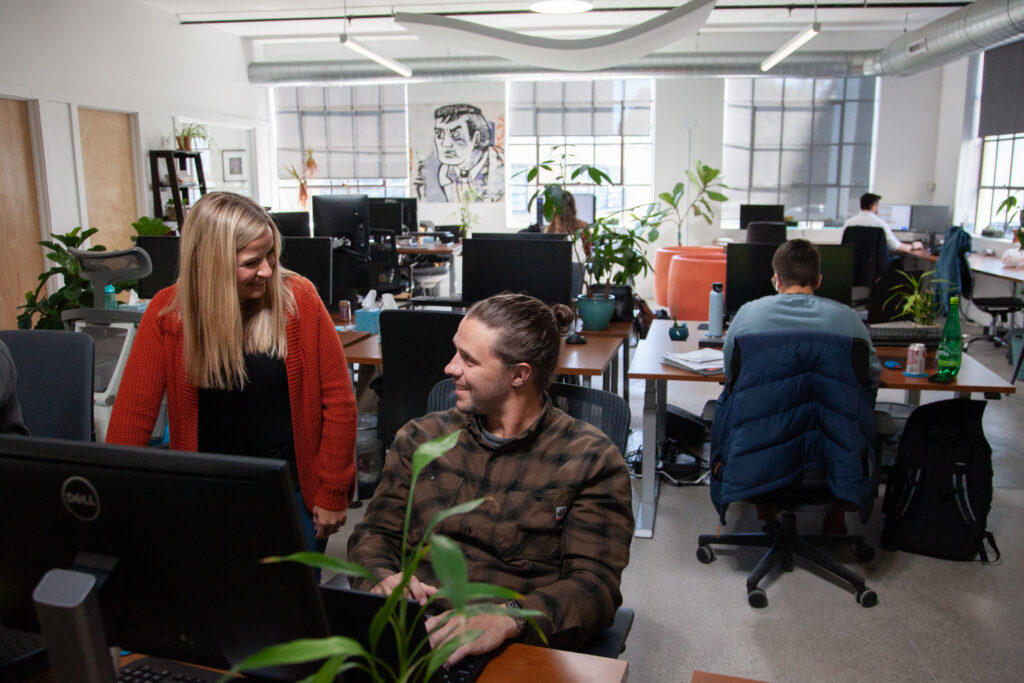 What Do You Make of It?
The data provides valuable insight into how social media impacts both branded and non-branded search behavior. Here's how we interpret the metrics:
More than 5 million users were served a SERP impression of Bio Bidet's website during the sample period; a 37.5% increase PoP. This reflects some of our SEO work, of course. But the stronger rate of growth compared to previous months enforces the value of social media lifting brand awareness.
Approximately 22,100 more users searched Bio Bidet by name after the peak shopping season. We think plenty of those users wished they would have gotten a bidet for Christmas and that's a sizable increase in branded impressions that benefits both BioBidet.com and its retail partners, including Amazon.com.
Branded clicks declined 1.3%, reflecting the brand's competitiveness from its many online retailers. While third-party profit margins aren't as big as D2C sales, moving inventory was critical for Bio Bidet and all its retail partners during the supply chain overload that plagued many retailers in 2022.
Non-branded impressions reflected Bio Bidet's website links appearing in search results for non-branded queries, such as "best bidets." This encompassed users higher up the sales funnel, in the early phases of the customer journey, and likely had a weaker correlation with social media efforts compared to branded impressions.
The improvement in non-branded clicks, however, was likely heavily influenced by social media efforts and growing brand recognition. Non-branded clicks increased by 45.9%, meaning users chose a Bio Bidet link over any other option nearly 50% more often than in the previous period.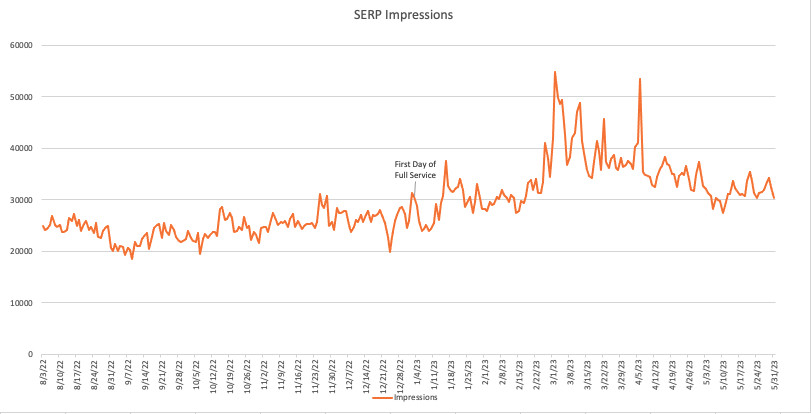 But how do we know that these are all results of better brand awareness and recognition?
Here are four reasons we believe brand awareness played a role in improving site performance during the sample period:
During the sample period, search demand for the top three non-branded search terms (bidet, bidet toilet and Japanese toilet) all declined PoP. Additionally, Bio Bidet's aggregate average position on the SERP decreased 8%. Therefore, the brand succeeded more with less demand and organic visibility, proving that people sought the brand out due to recognition.
Social networks increased brand awareness and played a larger role in conversions. Social networks registered as a 30-day touchpoint in 104 conversions during our sample period, an 8% increase PoP.
Over the final 90 days of the sample period, social channels appeared in 4.13% of all conversions; the highest share of total conversions of any 30-, 60- and 90-day interval during the period. This is important because it provides valuable insight into the long-term customer journey of attracting new users. Social media grows sales over the long haul.
Finally, social media captured the consumers that take the longest to convert (5.33 days, 44.42% higher than site average) and the most touchpoints (9.22 site interactions, 88.84% higher than the site average) – which shouldn't be perceived as a bad thing. Social captures the least initiated consumers and makes them customers; it shows them a product they had questions about and turns them into believers!
Unpacking Our Bio Bidet Social Media Marketing Case Study
Our work with Bio Bidet shows that a committed, full-service social media marketing program increases brand awareness and introduces products to a wider top-of-funnel audience. The impact of social media is demonstrably long-term, not the "immediate" impact assumed by many marketers. This is illustrated by the high concentration of conversions in the final 90 days of the sample period and outperforming even peak holiday sales.
Invest in Your Social Media Strategy with Oneupweb
Put over two decades of experience to work for your brand. We connect emerging and established brands with marketing specialists to craft creative, impactful solutions across channels. From SEO to social, paid to design, it's all intertwined. Get in touch or call (231) 922-9977 today to get started.