Oneupweb : A Golden Age for Mobile
Today the mobile space includes an endless string of mobile devices which are nothing short of amazing in their size and capabilities. As a direct result, a steady stream of new mobile marketing opportunities are continually surfacing. There's really nothing holding us back in today's world. Not wires. Not anything. We can have face-to-face conversations with people around the globe, all from that little device in our pocket.
Between this and more, you don't have to look too far to realize that we are truly living in a golden age for mobility.
More tablets and smartphones are being purchased every day. In fact, in a recent Google earnings call, CFO Patrick Pichette touted that 350,000 new Android devices are being activated daily. This success of the Android platform, combined with their mobile ad network, AdMob, prompted Pichette to go on to report that with their mobile business last quarter they "without any radical effort…tripped into $1 Billion". That's Billion with a capital 'B'.
I know what you're thinking, this rapid growth in mobile is great for Google, Apple and the other companies posting healthy profits due to the feverish consumption of their mobile devices, platforms and apps, but what does it mean for me? For companies paying attention, this growth in mobile means an increased access to information, added flexibility to how and where we work, and many, many new marketing opportunities.
The opportunities to market via mobile are plentiful and continuing to evolve each day. From developing a mobile friendly online presence and mobile apps to SMS advertising and location based marketing, the opportunities to connect with, and more importantly, engage with, your customers on the go, are everywhere.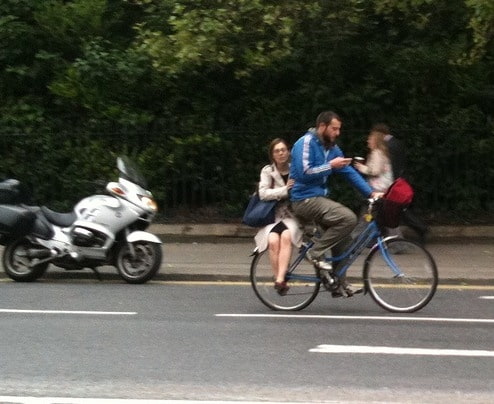 So what are you waiting for? Embrace mobile technology and the power that it holds to connect your business with new customers. If you don't already have a reach in the mobile space, pick an opening and jump in, even if it's as simple as expanding your PPC advertising to mobile devices. And be sure to sign up for Be Relentless 2011 to learn more about mobile and navigating the new business landscapes.