Oneupweb : Blog Round Up—Three Must Reads for Search Engine PPC / Display Advertising
I want to give a shout out to Matt B., Steven and Mike for their recent blog posts. In the last month PPC and display advertising were hot topics on the StraightUpSearch blog. Today I'll recap some of the stories that are worth a second look.
Let's get started with some good old spring cleaning. I really like Mike's blog on Spring Cleaning 101 – The PPC Edition.
Mike reminds all those PPC managers out there to review goals, freshen things up and seek efficiencies by cleaning up negative keywords and zero impression keywords. Take Mike's advice and shake up your campaigns, especially if they are getting stale.
Moving on, let's do a quick review on one of two more specific paid advertising topics from last month. Check out what Steven has to say about Topic Targeting – Google's New Display Push.
Topic targeting is a new option. The quick on it is that Google has over 1,750 topics you can target. Decide for yourself if you want to go with this higher level option or continue to choose specific pages to target. Steven notes that display advertising is growing perhaps even faster than search marketing. Do your homework before deciding if you want to pay Google for this service as cost-per-click (CPC), cost-per-thousand-impressions (CPM) or cost-per-acquisition (CPA).
Matt B. blogged to let us know the position preference feature in AdWords is being discontinued. Veteran PPC manager, Matt B., shares his thoughts and some quotes from Google on this change. Experienced PPC marketers know that one constant they can depend on is an ever changing Google AdWords feature set. Hopefully you have found the bright side of this latest one.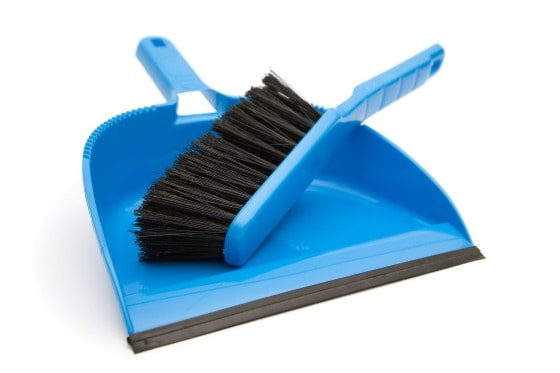 Give us a call if you are a little lost once you start the spring cleaning or start to look at some of Google's new display and PPC rules. We can help you determine if partnering with an outside vendor is in your best interest. Perhaps it is time to take things to the next level. If you are unsure we can do some exploring to determine the opportunity.
Check out Oneupweb's virtual conference on Wednesday, May 4 2011. We'll be talking about PPC and many other online marketing topics. The event is free, you'll learn a lot, and have a chance to network to boot. It all happens tomorrow, so register today!