Oneupweb : Twitter User Highlights Freedom Riders
The 1961 Mississippi Freedom Riders are being celebrated this month for the 50th anniversary of their actions for the civil rights movement. The Freedom Riders were participants who rode interstate buses to the segregated south to protest the United States Supreme Court decision of Boynton v. Virginia (1960), according to Wikipedia.
On May 16th, PBS premiered the film Freedom Riders, which documents the civil rights movement and interviews some of the riders who share their experiences of that time 50 years ago. You can watch the movie in its entirety below: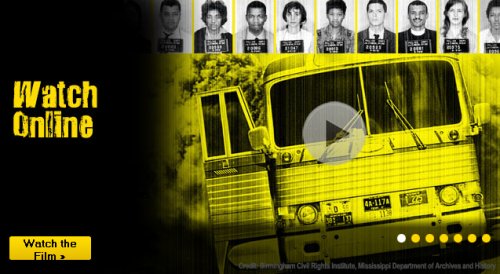 The Wall Street Journal recently published an article about Anna Holmes, founder of Jezebel.com, who has been changing her Twitter (@annaholmes) avatar every day this month to the mug shots of various Freedom Riders. According to The Wall Street Journal:
(Holmes) has been focusing on people of all different ethnicities and circumstances. Each morning, Holmes tweets a bit of info about the avatar of the day. Earlier this week she featured a young white woman: '<– At left, Ellen Ziskind, a 21-year-old Columbia Univ. student. Arrested on a Greyhound going from Nashville to Jackson on July 29, 1961.' In all, Holmes will highlight 31 people, through the end of the month.
Holmes channeled a simple, yet creative method to honor the Freedom Riders. It's a timely, unique and powerful way to showcase an important part of American history through social media.
You can learn more about the film on the Freedom Riders Facebook Page.