Oneupweb : 22% of Grandparents Use Social Media Networks
A show of hands: how many of you are friends with a grandparent on Facebook?

According to a new study by U.K.-based company MyVoucherCodes.com, over 20% of grandparents in the U.K. use social media networks. And of those, 71% said they were on Facebook, compared to 34% on Twitter and 9% on business network LinkedIn.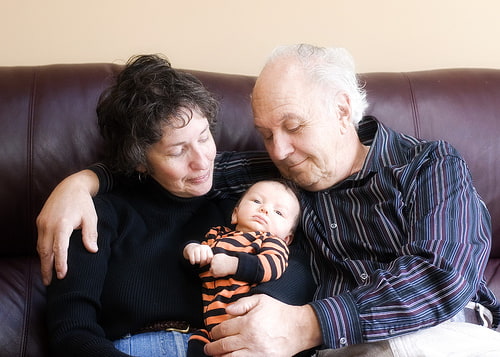 "I think it's quite a common misconception nowadays that the over-60s aren't as savvy as others when it comes to the Internet," MyVoucherCodes chairman Mark Pearson told The Telegraph. "Anyone would love to see their grandparents online, although some grandchildren may want to censor what they say on site with this in mind."
My mother and father, both grandparents, use Facebook to stay up to date with their friends and family members. However, I know they both mostly use it to see if my sister posted any new pictures of her kids.
Are you a grandparent using a social media network? If so, what do you use the network(s) for? Please leave your thoughts in the comments section below.