Oneupweb : Facebook Video Calling
Last week, Facebook launched its new video chat application. This is right after Google announced Hangouts – the video feature for Google+. Coincidence? I think not. Facebook gave Google no time to enjoy its newly released social network.
Facebook Video Calling is a bit different than you might expect. You have to install an application to use it. First you have to navigate to http://www.facebook.com/videocalling. Remember, it's /videocalling, not /videochat. That's a totally different Facebook page—I don't recommend trying it.  Once you arrive on the video page click "Get Started."

You will be prompted to download the software and install it on your computer. Then you will have access to the video chat through your normal chat window.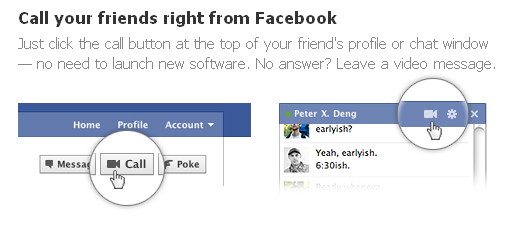 Now, I tried to test Video Calling  myself. However, I wasn't able to get it working!
We want to know if you've had a chance to use Facebook Video Calling. And if so, what are your thoughts? Let us know in the comments below!