Oneupweb : How Am I Going to Remember That?
Has this ever happened to you: you're browsing around the interwebs and see something you know would be a good gift for someone (or a gift for you) and make a mental note to remember that for the future? Well, if you're anything like me, you will have forgotten all about it approximately 32.5 seconds later. Maybe you even bookmarked the page adding it to your never ending list of bookmarks; many of which you cannot remember why you set them for in the first place. Welcome to the wonderful world of Pinterest, my friends.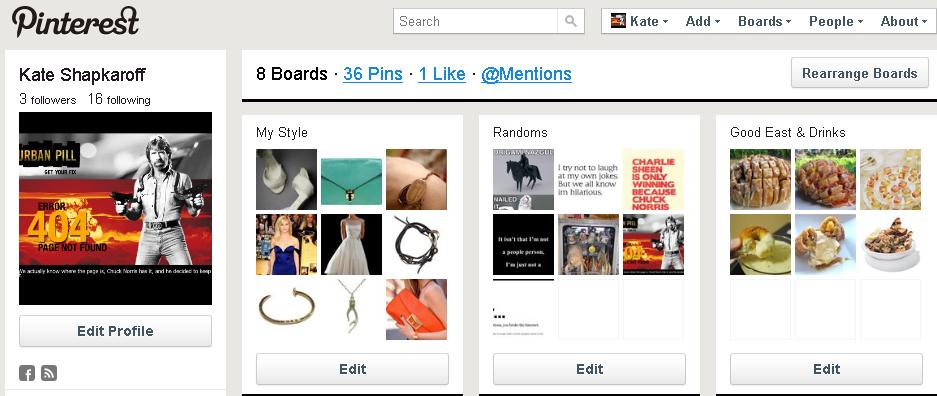 Pinterest is a digital idea board where you can save all your ideas in one convenient location. You can customize your boards into groups of ideas with a photo and a link back to what you "pinned" and browse other people's boards for inspiration. Typical boards are broken out into groups like Fashion, Home, Crafts, Food, etc. You can even create a board for Chuck Norris jokes if you so choose. (No, that is not one of my boards, but it's pretty funny).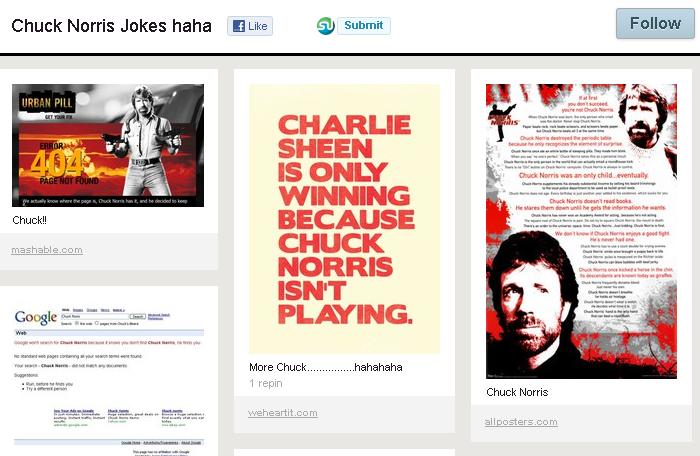 Currently, you have to be invited to join, but it's not that hard to get accepted. Heck, they let me in. For someone who does her fair share (and possibly your share) of online shopping, this site is genius! I'm in the process of setting up my boards and finding boards to follow, as well as gaining a few followers of my own. It's a little addictive.
How do you organize your ideas you stumble across online? Do you have a method that works for you? I'd love to hear your thoughts.