Oneupweb : Facebook Makes Privacy and Sharing Changes
Facebook announced new changes in privacy, sharing and tagging options on its blog Tuesday that should be rolling out soon. Essentially, they are allowing users to take fewer steps, hoops, or clicks, in order to discover exactly who sees the items posted on their Facebook profile. There are 10 updates Facebook highlighted in its blog post:
Word Change: "Everyone" to "Public"

Change Your Mind After You Post?

Tag Who You're With, or What You Want to Talk About

Remove Tags or Content from Facebook
Inline Profile Controls
Now, when Facebook users are editing their profiles, they can see on that same page who sees their information. Whereas before, you had to dig fairly deep within your privacy settings.

Profile Tag Review
Facebook users can now approve or reject any photo or post that you're tagged in before it's visible to anyone else.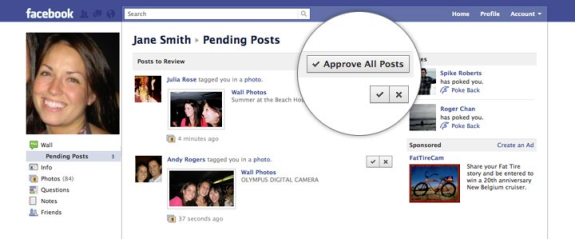 Content Tag Review
This allows you to review, approve/disapprove tags people try to add to your photos and posts.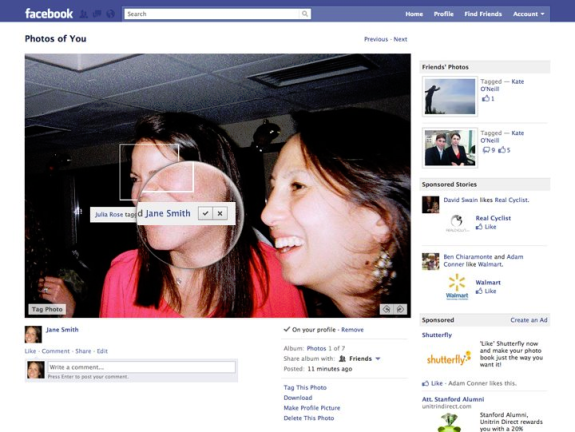 View Profile As…
This option, like many other privacy settings, was once placed within the bowels of your Facebook privacy settings. Soon, Facebook will change it so that the "View Profile As…" feature will be at the top of your profile, so you know exactly how others see your profile.
Inline controls
This one I'm a little fuzzy on because I thought it already existed, but Facebook says: "The control for who can see each post will be right inline. For each audience, there is now an icon and label to help make it easier to understand and decide who you're sharing with. Also, when you tag someone, the audience label will automatically update to show that the person tagged and their friends can see the post."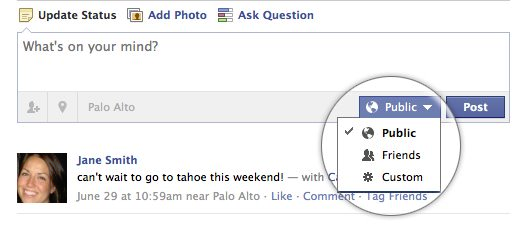 Word Change: "Everyone" to "Public"
This is exactly what is says. Facebook is changing its verbiage on its network from "Everyone" to "Public."
Change Your Mind After You Post?
Users can now edit who sees their posts after they've published it. Whereas before, you would have to erase the post entirely, and then make the change.
Tag Who You're With, or What You Want to Talk About
According to Facebook "now you can add locations from anywhere, regardless of what device you are using, or whether it is a status update, photo or Wall post. Of course, you can always choose not to add location at all."
Tag Locations in Posts
This update allows users to add locations from anywhere on any mobile device and in status updates, photos or Wall posts.

Remove Tags or Content from Facebook
Facebook is hoping to clarify any confusion regarding users being tagged within the network. They're offering three options for removing tags: removing from your profile, removing the tag itself, messaging the photo owner or tagger and requesting the content gets taken down.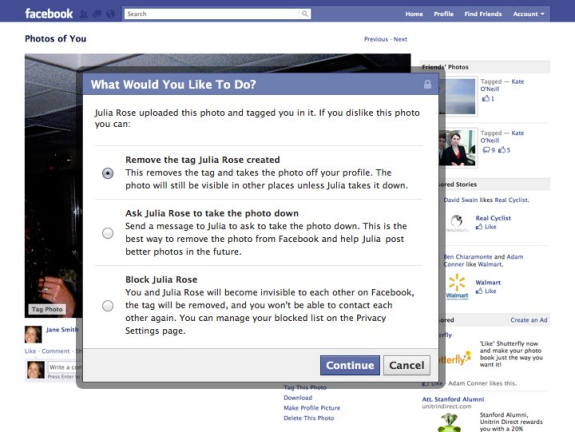 What are your thoughts about Facebook new changes?