Oneupweb : Target.com Redesign Mistakes
Each morning the SEO team receives a line or two of daily inspiration; ranging from quotes from past presidents to inventors, it's a great way to start the morning.
Take this quotation from a couple days ago:
If we all did the things we are capable of, we would astound ourselves.
-Thomas Edison
How true. Often, it is not a lack of knowledge that leads to a less than stellar result. Consider the recent Target.com redesign as an example.
(1 sentence backstory: Target has been using Amazon's e-commerce technology since 2001, and in 2009 it was decided to move away from Amazon to their own platform.)
Two years later, the new Target.com launched. Curious to learn more?
Just click this banner that's on the top of the homepage:
You might see this, like I did: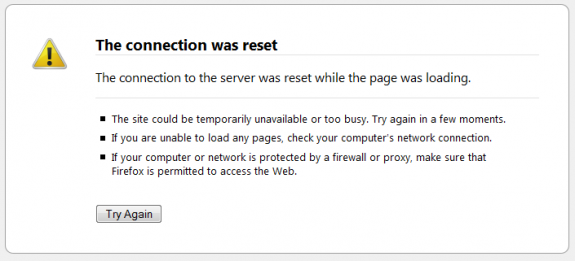 Despite multiple attempts, I am not really sure what that page says. I'll keep trying while I write this post, and maybe by the end of it, we can both learn all about the new site.
As a frequent Target store visitor I'm familiar with what Target has to offer and would consider myself a savvy web user. So when I left for a caffeine refill and came back to my computer I was confused when I saw this:

No matter. I don't have a Target account, so I'll click "OK" and see what's featured on the homepage. Hmm…baby sale, TV, hot pink sofa and coupons. Let's click on TV.
In a game of Internet minesweeper, here is where I clicked to view the TV: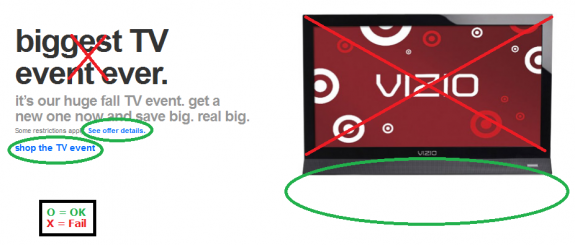 See offer details: A page that includes all of Target's special offers. In short, a lot of scrolling and the quick use of my Back button.
Shop the TV event: Actual TV product category page. This is useful.
Since I can't actually click on the big picture of the TV, my mouse traveled south to the white space below which brought me to this unstyled page: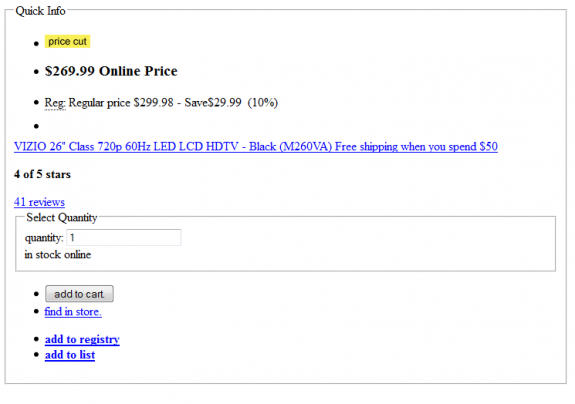 The truth is, there is a lot that is wrong with Target.com. And there are a lot of articles out there on what they got right, how SEO was left out of the picture, and of course, what you see for yourself as a user.
It will be interesting to see how Target reacts and how the site may evolve. Like any resilient organization worth their salt, they'll address the bugs and move forward.
When it comes to mistakes, I'll leave it to Al Franken who puts it aptly:
Mistakes are a part of being human. Appreciate your mistakes for what they are: precious life lessons that can only be learned the hard way. Unless it's a fatal mistake, which, at least, others can learn from.

-Al Franken, "Oh, the Things I Know", 2002
PS: That page is still temporarily unavailable or too busy. Sounds like a bad deal to me. If you want a digital marketing agency that is busy yet available and understands the demands of a buzzing e-commerce, contact Oneupweb.