Oneupweb : Making Sure You Never Miss a Delivery
If you've read any of my previous blogs, you know that I enjoy online shopping and wine (sometimes at the same time) in addition to digital marketing. With that being said, I'm pretty familiar with my UPS driver. He's delivered to our house so much that he leaves treats for our dogs on top of the packages, even when we're not home.
Recently, I was waiting for a package from Napa Valley sent via another global delivery service. Since the contents were wine (duh), a signature was required by someone over 21. I can't even begin to tell you how many hoops I had to jump through to get this package. The last thing I want is to miss the package and waste the driver's time—it's annoying on both parts.
Well folks, imagine my happiness when I read that on October 3, UPS will start texting you before your package is to be delivered when they launch UPS My Choice. Yeah—no more 'stalking' your packages online to try to be home when they are expected to arrive. With this free service you can sign up to receive a text message, an email or a phone call the day before delivery, giving you a four hour window of when you can expect your treasure. If that option doesn't fit your busy schedule, you can reschedule the delivery or reroute to a UPS store or even another address for only $5!
It's nice to see UPS embracing a technology that pretty much everyone uses to improve their customer service. I'm not really sure why this level of service has taken so long to come to fruition, but I'm glad it's here in time for the busy holiday season. It's very convenient to the customer and will save money on fuel and time lost for UPS.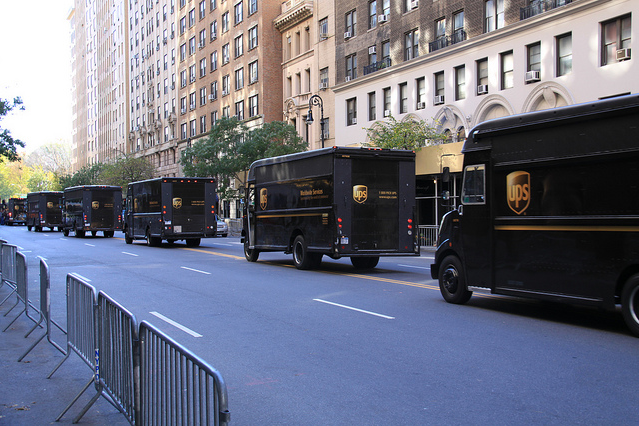 I cannot wait to sign up for UPS My Choice. Will you be signing up for this service? Would you pay to have a package rerouted so you know you won't miss it? I'd love to hear your thoughts in the comments below.