Oneupweb : ROSI trax™—The Value of a Like

ROSI trax™ is a new service that Oneupweb offers to its clients to measure the ROI generated from social networking. There are two major components; one is a URL shortening service, and the other deals with social buttons. This article will describe the button aspect of the service.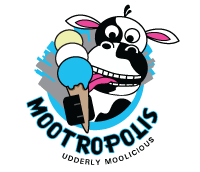 Setting the stage for ROSI trax:
For this demonstration we will refer to an imaginary company named Mootropolis; a business which sells frozen dairy treats on their eCommerce site.
They serve a plethora of unique flavors and have incorporated Facebook as a means to spread the word. Each product has its own Facebook "Like" button, enabling their customers to easily tell friends and family what their favorite flavors are.
Our customer today is Sally, who happens to be an ice cream enthusiast with a Facebook account. She has just received her first order from Mootropolis and is discovering many new flavors that she just couldn't be more excited about; her favorite being The Great Moodini.
Naturally, she returns to the Mootropolis website with a goal to further satisfy her taste buds.
How social buttons work without ROSI trax:

Sally enjoyed the Moodini so much, that she decided to tell her friends about it. During her next order she clicks the Like button from the product page and writes a short blurb.
The blurb, along with a description of the page and an icon, appear on Sally's wall for her friends and family to see.
Some of her friends click the link, and a few even place an order.
Word-of-mouth brought business to the website, and it was made easy through the click of a Like button on the Mootropolis website.
That sounds great! So what's the problem?
While Facebook provides basic statistics for button clicks, it does nothing with the traffic generated as a result. Furthermore, there is no concept of a conversion or sale.
So while the number next to the Like button may have increased, the value of that number is lost.
How social buttons work with ROSI trax:
With a little bit of wizardry, the value of a Like can be measured accurately in real-time with ROSI trax™.
When one of Sally's friends finds their way to Mootropolis through her post, ROSI trax™ will record the visit.
When a purchase is made by one of her friends, it records the sale and associates it with the Facebook Like button that Sally originally clicked.
Sounds simple! But what does ROSI trax provide?
ROSI trax™ has comprehensive reporting that includes the total and unique visits, number of conversions, and total and average sales over a given time period. The stats can be organized in a variety of ways to get results meaningful to your goals, allowing you to effectively measure the value of a Like.
But it doesn't stop with Facebook! The whole process can be implemented on any social network, including Twitter and Google+.
Great! Sign me up!
ROSI trax™ is simple to implement and is only available to Oneupweb clients. Contact a member of the Oneupweb sales team to discuss the possibilities today! Request a Proposal »