What Are the Benefits of Email Marketing?
Here are top advantages of email marketing:
It strengthens relationships through personalization, segmentation and conversation.
It helps you generate traffic to your website.
It allows you to collect feedback through surveys.
It is a tool for cost-effective campaigns.
It provides a forum for self-promotion.
It improves your brand visibility and trust.
Consider this: Nearly 60% of people say marketing emails influence their purchasing decisions. Whether it's a flash sale or an ongoing newsletter, email marketing has power.
At Oneupweb, we consider email to be an essential key to successful inbound marketing. Email marketing is part of our own business strategy, so we tweak and experiment to pass the best ideas along to our clients.
Below, we have tips for manifesting each of these benefits of email marketing.
Get the Full Benefits of Email Marketing
1. Email marketing strengthens relationships.
There are 3.9 billion daily email users. For many, using email is akin to text messaging, so you can personally engage with consumers. The hard part is convincing people to give up their email addresses! We suggest attracting email signups by creating helpful resource content, prioritizing SEO and using gated content.
Then you can use email to strengthen your relationship with your audience:
Honor the trust your subscribers have in you. Always comply with the CAN-SPAM Act.
Personalize messaging as much as possible. For example, adjust content based on the user's industry or what stage of the sales and marketing funnel they're likely in. To achieve this level of personalization, you'll need good forms (but not too long!) and thorough account-based notes in your CRM.
Segment lists further as you collect behavioral data. For example, maybe you have subscribers who are only interested in sales and promotions, while others are interested in a monthly newsletter.
Have conversations with your audience. At Oneupweb, we often include a call-to-action asking the user to reply to the email with questions or ideas. Showing your willingness to directly chat with someone indicates that your business is serious about keeping prospects happy and informed.
Just getting started? Our email marketing FAQ resource should help.
2. Email generates website traffic.
If you're producing great content for your website, you can use email marketing to make sure your hard work is recognized. How do you get this benefit of email marketing? If you're using this channel for outbound, first make sure you've explored different ways to identify the email address of your target prospects, and be sure to segment your outreach by type of content, industry, or whatever makes the most sense for your business goals.
If inbound is your focus, start with an email newsletter. In our email newsletters, we find ways to promote old content and provide exclusive, new content to our subscribers. If you don't have enough bandwidth to manage a weekly or monthly newsletter, start with quarterly special announcements – and rely on automation tools available in your email marketing platform. If you don't use an email platform or you're looking to upgrade, check out this guide that compares top email marketing solutions.
Don't forget to support your email strategy with other marketing channels. For example, share new content on social media. Then create videos and designed assets to re-promote old content through both email and social (including YouTube!). Each channel will help drive clicks to your website, resulting in more brand awareness, more subscribes and more conversions.
3. Email helps you collect feedback.
A big benefit of email marketing is collecting feedback through regular surveys or, simply, questions. It makes your subscribers feel special. And nothing's better than feeling special, right? As a result, your audience will put more trust in you, and you'll be seizing an amazing research opportunity.
To get the most of this aspect of email marketing, narrow down your list to the most active subscribers. These people are more engaged with your emails, so they will hopefully provide constructive feedback.
4. Email is a tool for cost-effective campaigns.
Get more eyes on your campaign messages for less money! Research shows that cross-channel marketing campaigns are more effective than single-channel efforts. If you're running a promotion through display ads or social media, reflect that information in your email marketing (relevant contact lists only) and link to the same landing page.
Email marketing generates $38 for every $1 spent, according to a 2015 report. That's an astonishing ROI that makes buy-in a breeze.
5. Email marketing is a forum for self-promotion.
Before Oneupweb had an email newsletter, we polled our email marketing audience and found that 88% wanted to get our insights in a weekly newsletter about digital marketing trends. Chances are good that your current email audience is curious about your business and willing to learn. Seize the moment! Then keep building that list.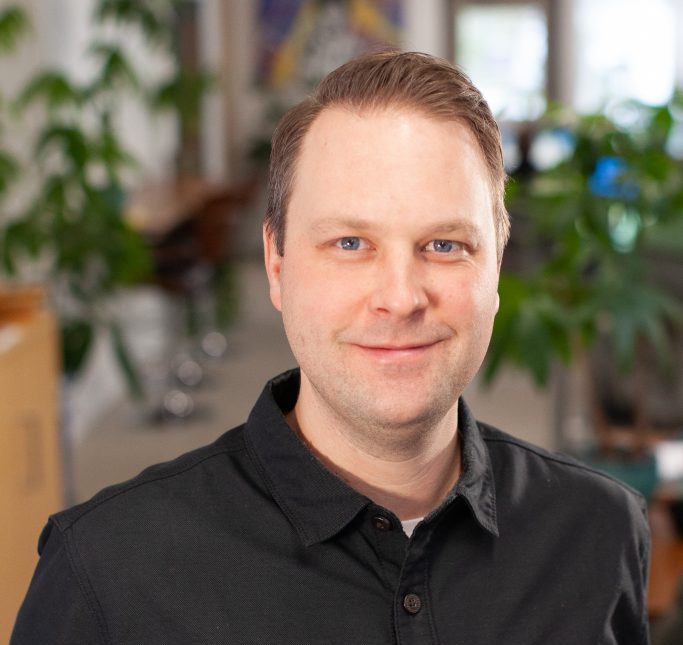 Andrew Straley, one of the email marketing experts at Oneupweb, says this:
"The biggest benefit of email marketing is that it's one of the last few digital marketing channels that you (as a business owner) can still own and control. Facebook and Google are not your friends. Solely building on them will prove to be shaky ground, since you will never control their destiny. They exist to make money. Email marketing removes this profit-driven gatekeeper. And because of that, it provides the best ROI."
6. Email marketing improves brand visibility and trust.
When you effectively use email marketing, your business stays top-of-mind for a growing list of people. An email strategy allows frequent touchpoints and personalized communication that improves your subscribers' trust in your brand. These days, people are expecting businesses to use email marketing, and 73% of millennials want communication from businesses to come from emails.
When you lift your brand up with email marketing, email marketing lifts right back.
Why Use Email Marketing Services?
The benefits of email marketing are somewhat clear-cut, but proper methods for achieving them vary by business. Should you hire someone to help you? Are the advantages of email marketing services greater than handling it in house? If you're as busy as most teams, then the answer is "Yes – if you pick the right partner."
Hiring the right email marketing service is like growing more arms. This partner (whether an individual or an agency) can integrate email with the rest of your inbound marketing strategy and achieve your stretch goals, allowing you to continue focusing on your day-to-day grind and decision making. Check out Oneupweb's email service information to get an idea of the other support you could expect.
At Oneupweb, we help diverse businesses get powerful results from this marketing channel – and all the others. If you're interested in learning more, reach out online or call 231-922-9977.