Best Marketing Video Apps: Beyond the Minute
If you tuned into our Monday Marketing Minute on the rise of video marketing then as a marketer you know that video is not something you can ignore.
But what if you don't have the budget or resources to have professional video produced for your channels?
Producing your own videos may seem too challenging, but it doesn't have to be. All you really need is a smartphone and a few of the right marketing video apps to reap the rewards of video content. Video marketing apps make it much easier for anyone to make quality marketing videos for social media, website, YouTube and more!
Top Video Marketing Apps You'll Dig
You likely won't need to purchase all these shooting and mobile video editing apps – play around until you find one you like and feel comfortable working with. Choose from the best free video marketing apps, or pick a paid version to access different features.
Filming and Editing Apps
FiLMiC Pro – $14.99 one-time purchase
FiLMiC Pro, which is the 6th-most downloaded photo & video app in the App Store, is for someone with a little more camera experience than the average marketer. When we asked the Oneupweb video team about its best features, they said it was hard to pick. "It does everything – it is replacing me!" was their overall feeling about this app. (Don't worry about the job security of our video team though; we still need someone to push the button.)
You can film directly within the app to create videos that you can adjust as you go. It has options for slow-motion and fast-motion, color correction and more. You can also shoot video from outside the app and use FiLMic Pro just for editing, which is especially handy for capturing B-roll! It's one of the best apps to create promotional videos from film to finish.
Our Favorite Features:
High-speed frame rates of 60, 120, 240 fps (hardware dependent), which means it can shoot in slow motion
Up to a dozen different resolutions and aspect ratio
ProCam 8 – $7.99 one-time purchase
Unlike FiLMiC Pro, ProCam 8 is only compatible with iOS devices, but it is also significantly less expensive. With millions of users, ProCam 8 ranks #25 in the App Store for Photo & Video. Another, advanced/beginner app, ProCam 8 boasts a wide variety of shooting modes and resolutions, making it the best app to film videos on a budget.
You'll also create video right from within the app, manipulating the settings to get your desired result. We love how they have tutorials for photo/video help on their website. You're able to edit your video right in the app, too, to add things like background music and splice clips together.
Our Favorite Features:
Shoots in 4K
Built-in time-lapse feature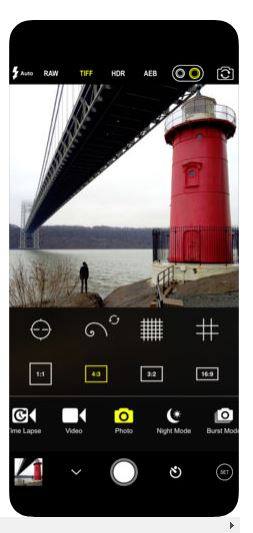 Ripl – FREE
Ripl is great for the beginner video marketer that is looking to make a lot of quick and easy video content for their social media channels. As a matter of fact, the first line in their description on the app store states "no design or editing skills required!" Those of us without any designer skills get particularly excited by this app.
It has pre-made designs, photos and more in the app so you just have to add text to make your social videos. You can import your own videos and photos, but you can't film from directly within the application. An extra bonus? Ripl also offers free video editing software for Mac or PC, so you can work on desktop as well as mobile.
Our Feature Picks:
More than 250 templates to use to create your video
In-app analytics for any videos you share to social media from the app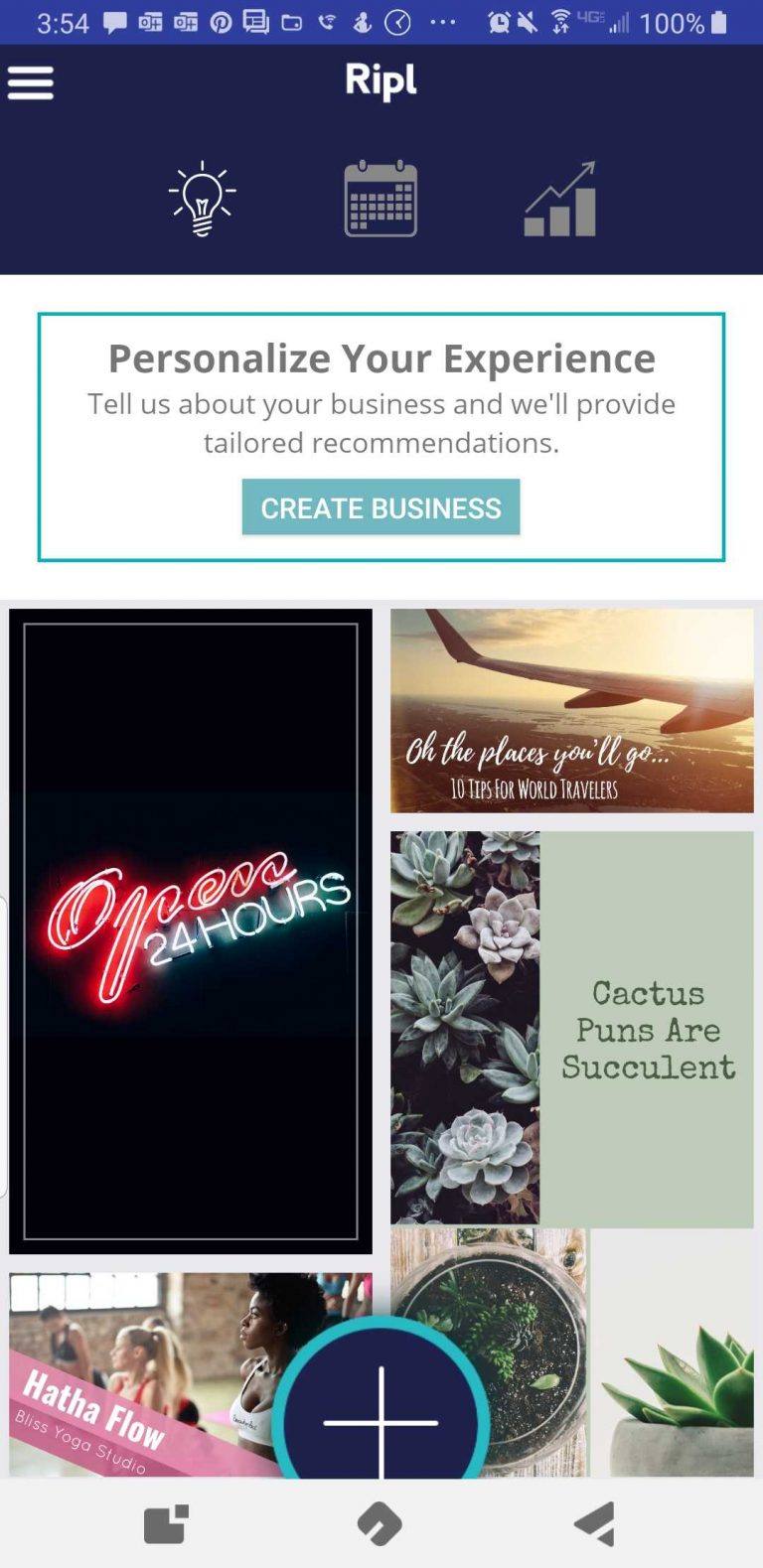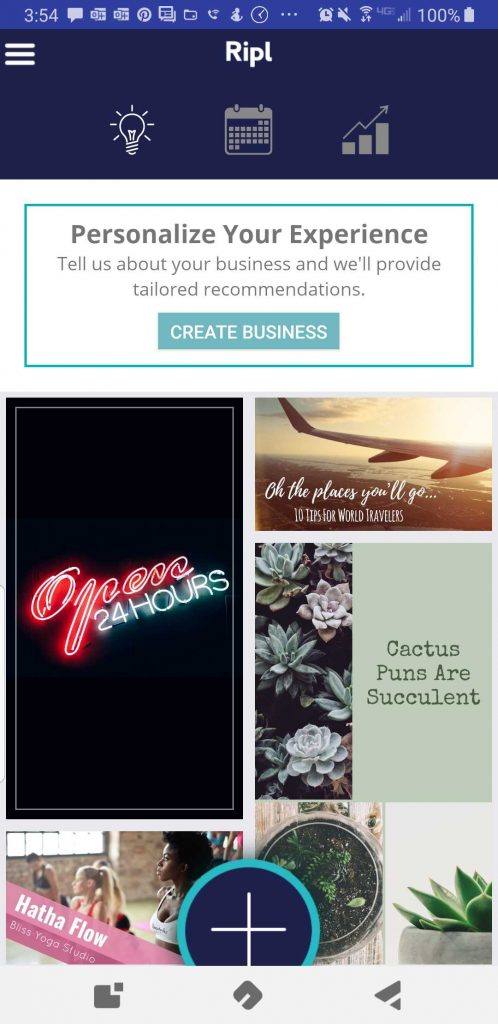 CapCut – FREE
Another great, free video editing app is CapCut. It has 4.3 stars in the App Store and sits at #4 in Photo and Video, marking it as a crowd favorite. This easy-to-use app is made for beginners, with all the features you need on hand. It's one of the best apps for mobile video editing on a budget.
It's easy to add extra design elements too, with trending stickers and fonts, filters, and an in-app music search.
Our Favorite Features:
Cool options for tailoring your content, including transitions and music that make it easy to use with TikTok
Super easy to use, with high-quality features that make high-quality products
Photo Editing Apps
In addition to video editing, don't skimp on your photo editing! Having an excellent photo editing app will help you create beautiful title slides and transitions for your videos. Explore the available features and find the best marketing app or apps to edit photos the way you need to.
Our top-recommended apps are listed below, but don't be afraid to play around until you find your favorite:
Some ways to use these edited photos in a video include:
Intro slide – a photo with your logo and a title explaining what the video is about.
End screen on YouTube – so you can showcase other content you've created.
Slide share – these eye-grabbing photos could be used as content of their own.
Social media stories – these can send people to your videos or stand alone.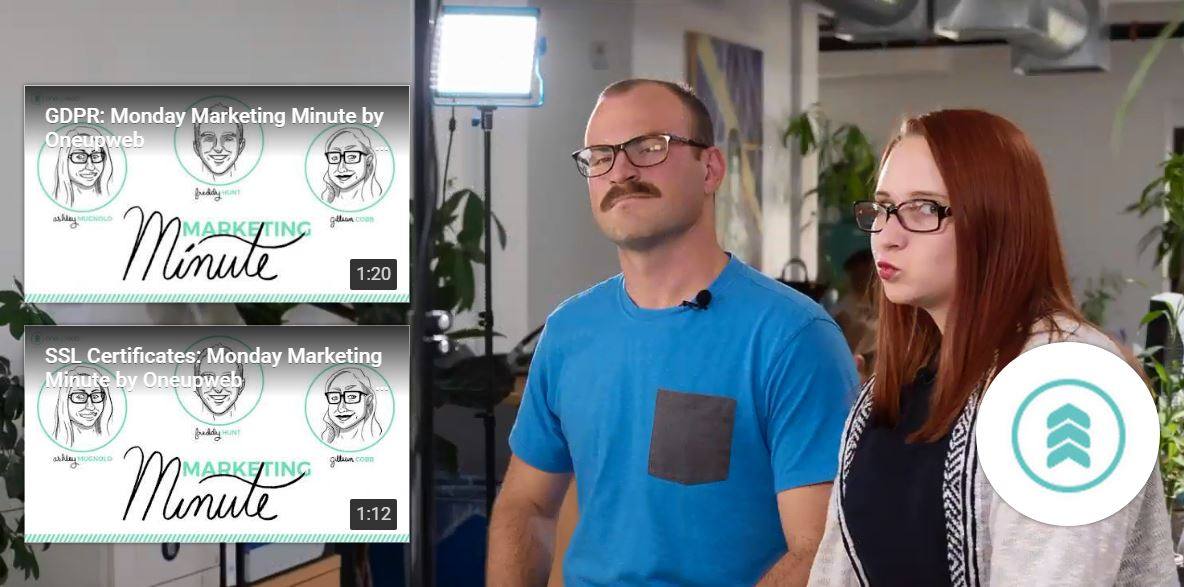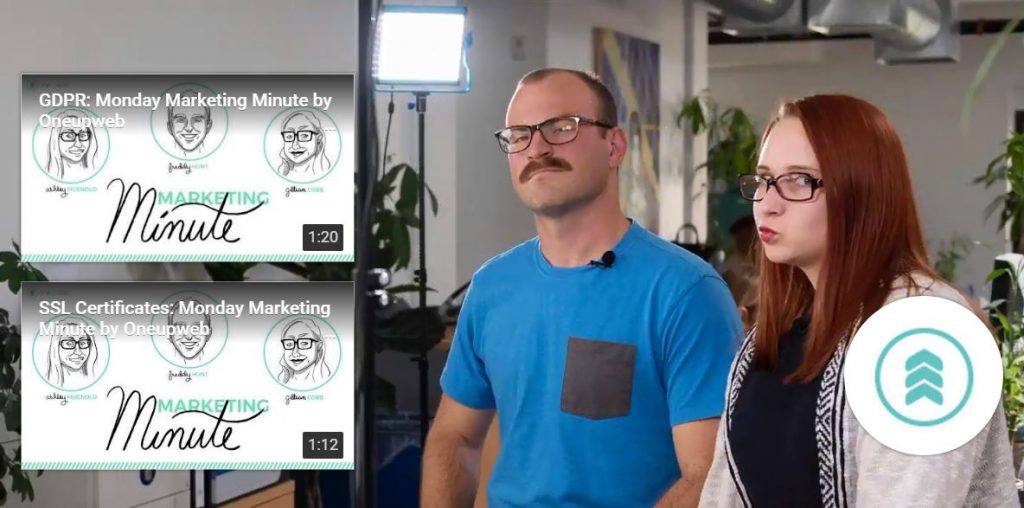 ---
Know These Video Editing Basics
Video blog apps and editing tools will only get you so far. Practice the basics of properly shooting video before using an app.
Hold your phone horizontally, not vertically. Unless you're creating a video specifically to be shared on a platform like TikTok, YouTube Shorts, or your Facebook story, video should be horizontal.
Find the best light. No video is going to look good if it was shot in a low-light environment. Do your best to incorporate natural light into the setting. You'll be surprised at how much it changes the quality of your video. Tip: Make sure the light source is hitting your subject's front.
Do your best to capture good audio. There are several microphones you can input into your smartphone for better audio quality, but often, it requires nothing more than finding a quiet place to record. Tip: Snap your fingers a couple times in the room you'll be shooting in. If you hear an echo, it's not a great place to record sound.
Stabilize your phone somehow. Whether you invest in a cheap tripod, or simply set your phone on a solid surface, your video will look 10x better when it's not shaking all over the place. Tip: If you're really stuck, hold your phone with two hands and tuck your elbows in close to your body, creating multiple contact points which help stabilize your phone.
When in video-shooting mode on your phone, lock your focus by pressing and holding your finger on your subject. (Android users, press a small "lock" button on the right side of your phone's screen.) This means that even if you move your phone away accidentally, it won't change focus to something else. It also locks your exposure, so your phone doesn't get tricked into changing mid-shot.
To manually set exposure, lock it, then move your finger up and down on your phone's screen until it looks how you want it.
You Be the Star; We'll Do the Filming
Nothing compares to having a team of professionals support your video marketing strategy. But if you are just starting out in video or are working with a tight budget, these apps are a great way to produce some quick and dirty video content for your brand.
If you need a little extra help with your video marketing, contact Oneupweb to get started on something amazing!