What to Look for in a Social Media Agency
When choosing a social media agency to work with, these are the top four things to look for:
They should know your industry and/or show they've researched it intently.
Their services should fill all gaps in your team, from design to content to daily management.
They should apply your personas and customer demographic data.
They should establish clear KPIs with you and be able to demonstrate success.
PwC research indicates that social media is the most common source of inspiration for consumer purchases. It takes a lot of resources to be that source of inspiration, so knowing how to choose a social media agency is essential. It starts with asking yourself a few questions about your business.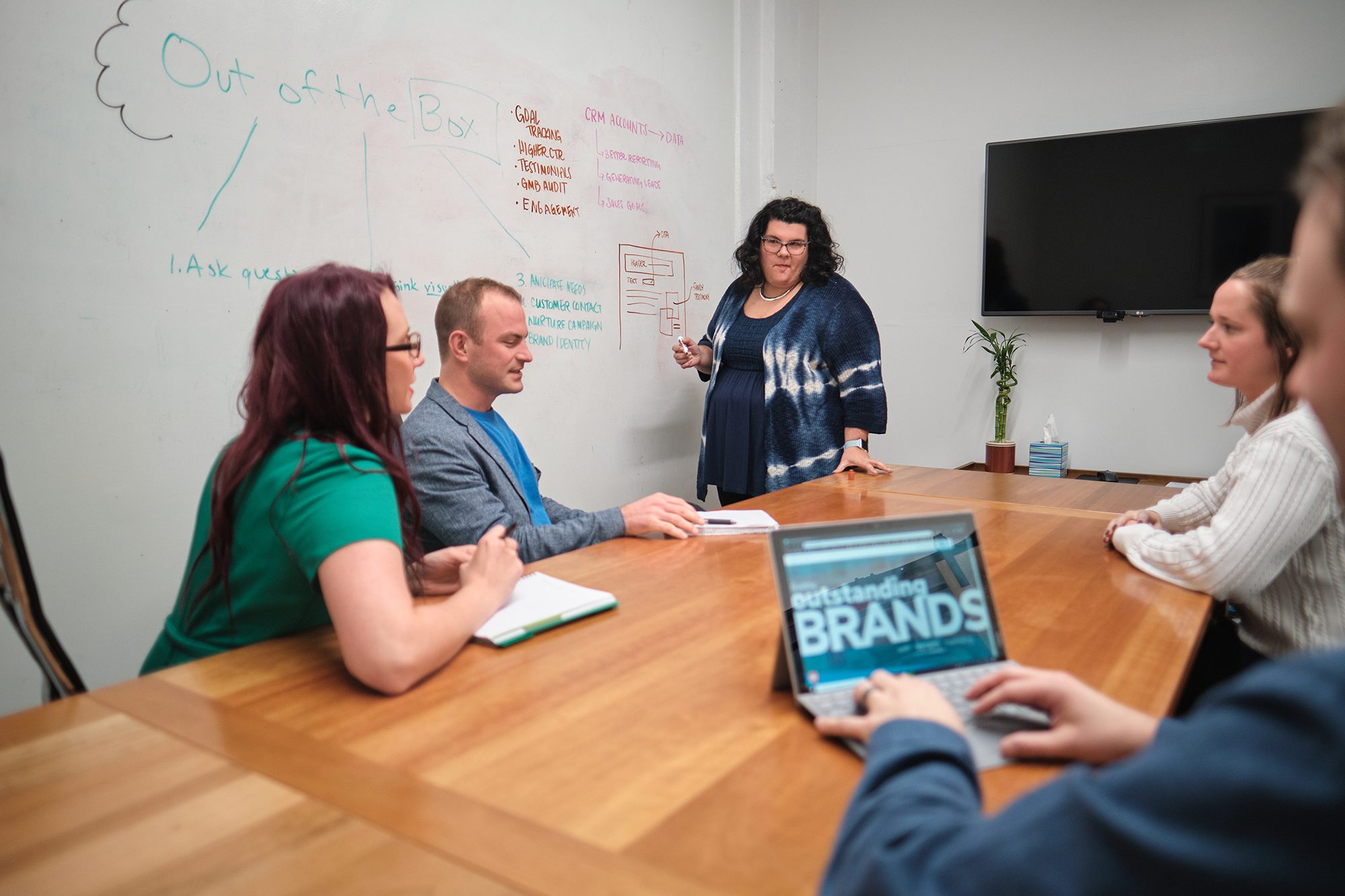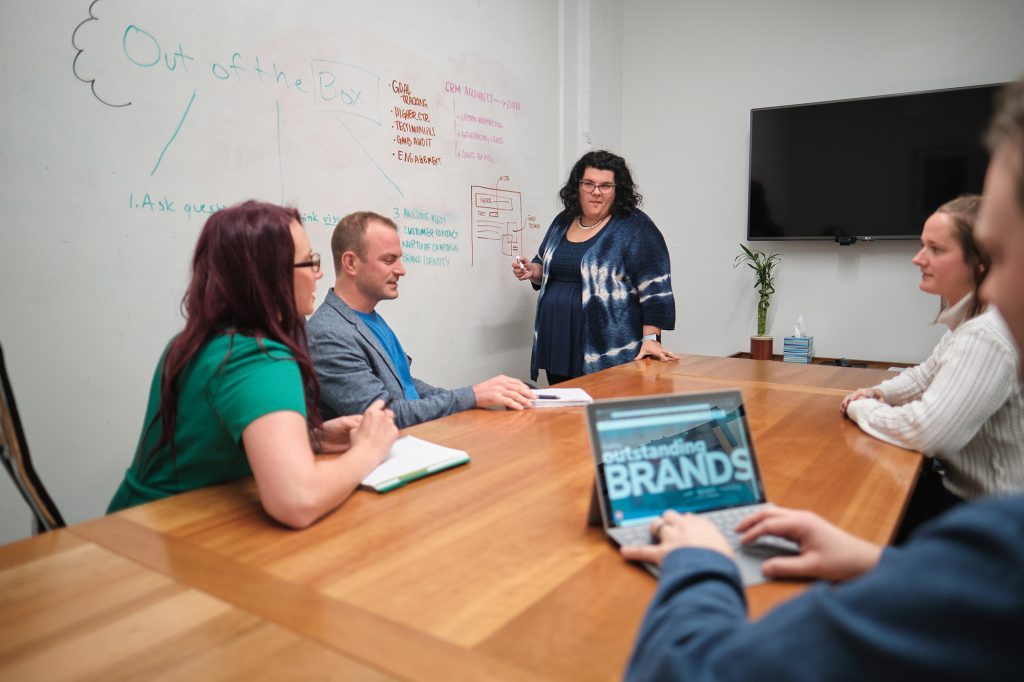 How to Choose a Social Media Agency
Did you know 28 percent of businesses are supported by a social media marketing agency like Oneupweb? If you're ready to join them, follow these tips for choosing the right team.
Know Your Business Goals & Budget
Before you start searching, you should have a general idea of what you hope a social media agency will accomplish and what your budget looks like for hiring.
Are you hoping an agency will take over 100% of the social media marketing? Or do you just need some design support for campaign assets? Whatever tasksyou want an agency to handle should be tied to a clear goal or set of goals, ideally centered around a metric. For example, "Increase social referral website traffic by 25% this year."
The perfect social media agency fit will listen to your goals and tell you how they plan to achieve them.
Do Your Research
Once you know what you want from an agency, begin your research. Start by asking your business network for referrals, as someone may be inclined to give you a great recommendation. If you're overwhelmed by figuring out how to choose a social media agency, this is a way to quickly narrow the field.
If you prefer to find the perfect agency on your own, you can Google your way there. Try varied searches rather than only "social media marketing agency." For example, search for social media management services, YouTube services, social media advertising, etc.
Build a list of your favorite options, and then research each company individually.
Here's what to look for in a social media agency's website and other digital properties:
Reviews and testimonials
Specific industry experience
Social media service descriptions
Social media case studies
Design service descriptions and/or portfolio
Reporting capabilities
Content that demonstrates expertise in social media marketing (e.g., great social presence, great blogs)
As you check out those seven things and confirm any other must-have characteristics, you should be able to narrow your list down to two or three options. Schedule one- to two-hour discovery meetings with the final contestants.
This free social media marketing checklist helps busy marketers.
Ask Good Questions Before Hiring
To choose a social media agency that will serve your business well, first explain your goals and relationship expectations to each potential partner. Then consider asking these questions:
Do they have initial ideas for achieving the goals you outlined?
What level of support are they able to provide?
What workflows can you expect for submitting feedback on their work?
Do they know your social media management platform? (if applicable)
Do they have experience with your industry? It often makes sense to choose a social media agency that knows your industry or a similar audience.
Do they have enough availability to dedicate a lot of hours in the beginning? Their answer will indicate whether they can accomplish critical tasks first before slowing to a more measured pace.
Do they provide reporting that shows ROI? If you don't have specific metrics tied to your goals yet, now is also a good time to ask them about which KPIs may be best to track progress.
Do they recommend any additional technologies for managing social or tracking performance?
How do they stay on top of trends in social media marketing?
Throughout the interviews, one team is bound to stand out as the best social media marketing partner. They will answer your questions well and have a comfortable rapport with your team members. If you end up with a tie, however, you can always request proposals from both and decide after that.
Consider Oneupweb as Your Partner
Whatever your social media marketing needs are, Oneupweb's experts would be glad to support you. We have been providing digital marketing and social media marketing services since the pre-Facebook days. Because we're a full-service agency, our clients can easily align their social strategies with all other marketing channels, including SEO and paid advertising.
To see what we have to offer, reach out online or call (231) 922-9977.