Humanity and the human spirit are the ethos of social media
Social media has always been about the people – real, living individuals sharing their thoughts, interests and ideas. Companies and brands got in the mix, and some brands "get it," while others still simply use social channels as an advertising platform. Social media can certainly be leveraged by brands – it's perhaps one of the most effective ways to humanize a company, but it's also a lot more than that.
The impact social media has on each of us is apparent and growing – we check our social media accounts daily, sometimes hourly. We comment on each other's pictures and links. We interact with groups and engage in meaningful conversation. And sometimes we just share pictures of Grumpy Cat or an Instagram of that fancy sandwich we ordered last night.
Social media is fun – there's no doubt. But there's also a serious side, which can be sobering. Social media has the power to topple governments. It can be used to help protect individuals fighting for civil rights in remote regions of our planet. No small miracles.
Louis C.  K. jokingly said, "the [lousiest] cell phone in the world is a miracle." The same holds true for the [expletive deleted] Tweet, or Facebook post or Instagram photo. You can use social media lightheartedly – after all, it's meant to be used that way; but don't use it lightly. And don't take it for granted.
Up Next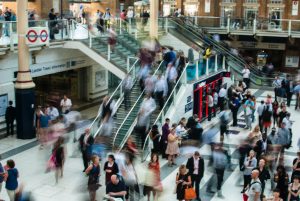 When you've worked in marketing for a couple of decades, you've surfed hundreds of waves of change in digital marketing. Through it all, these have been the top digital marketing FAQs we hear at Oneupweb. Cruise our answers to these marketing questions, and feel free to ask us something directly. Who should I be marketing...