Marketing Tip of the Week: Remember The 3 Rs of Content Marketing

This Week's Marketing Tip:
Remember! The 3 Rs of Content Marketing
Reduce: Don't sacrifice quality for the sake of quantity.
Reuse: Share your content everywhere. It's OK to repeat good content.
Recycle: Transform your content into new forms.
One blog post has the potential to become an infographic, white paper, presentation and more.
Don't forget to check out and share last week's marketing tip!
Our Previous Marketing Tips:
Up Next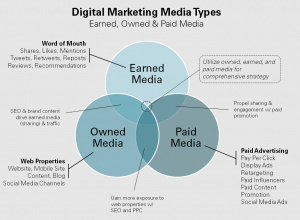 In order to generate quality website traffic and efficient ROI for your business, you already know you need content that's compelling and useful to your target audience. But website content creation is not enough. A great strategy combines different types of media for optimal performance. Let's talk about earned media vs. paid media vs. owned...