The Practical Guide to Google Local Listings for Franchise Businesses
Google provides powerful tools to connect customers to local businesses. Using Google local listings can help franchisors make the most of their marketing dollars and support franchisee growth. Take ownership of your Google Business Profile and get started!
Essential Google Local Listing Terms
Before we get started, here are two terms used throughout this guide that you should know:
Local listing: Your franchise local listing is anywhere your business name, address and telephone number appear. This could be Facebook, Yelp, Uber, Apple Maps and more. In this guide, we're focusing on Google. When a user searches for your business on Google, the local listing appears to the right of the search engine results page (SERP). They can include your business name and address or as much information as you want, like reviews, your custom photos and more. Alternatively, on Google Maps, your local listing appears to the left along with other suggested businesses. The local listings in Google Maps appear to the left of the map.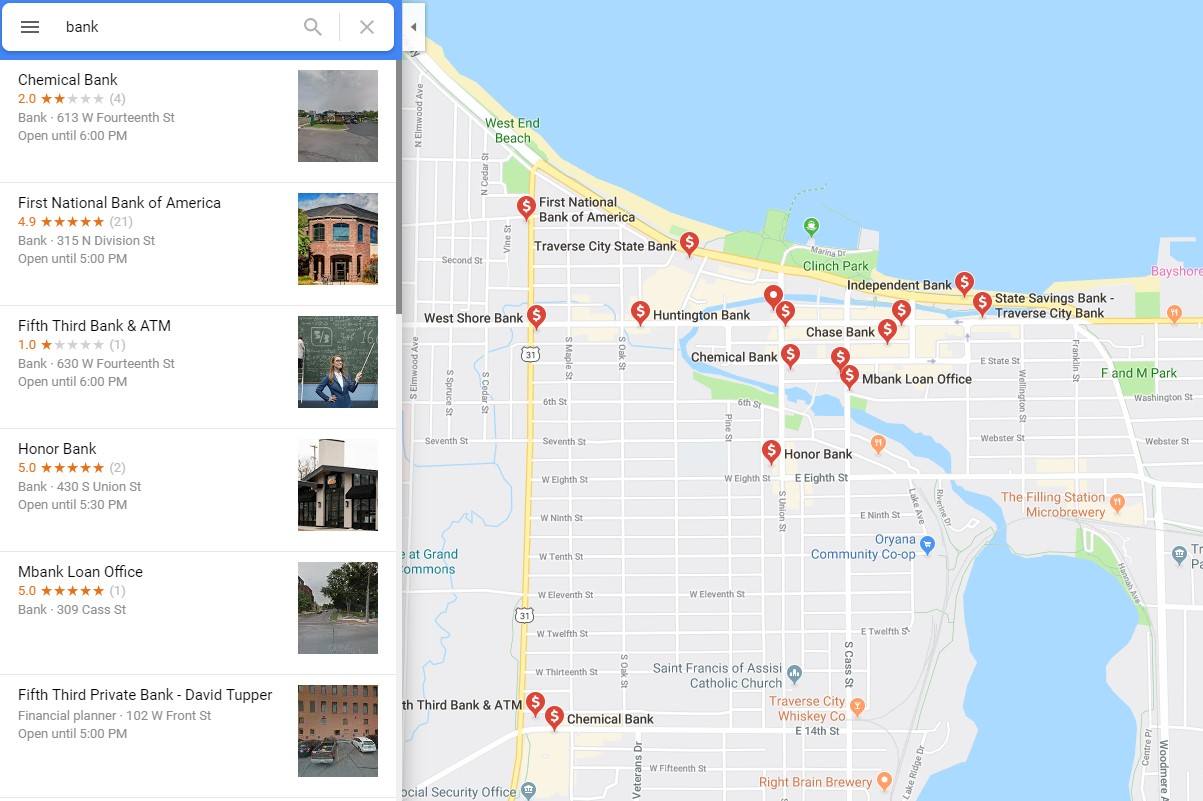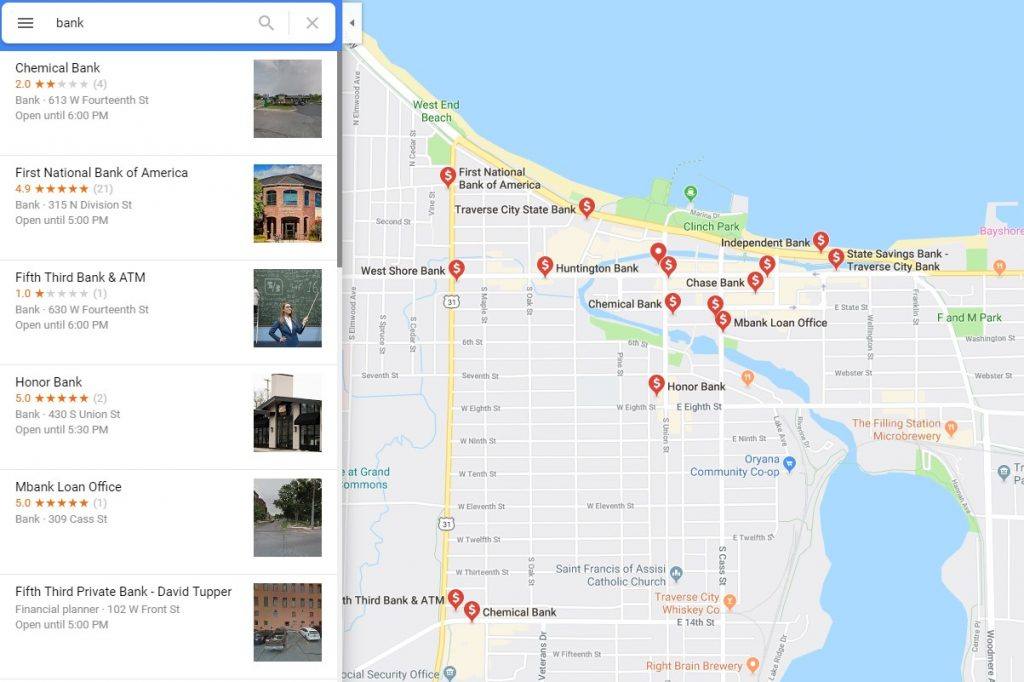 2. Google Business Profile (GBP): Formally known as Google My Business (GMB), this is your business's profile that appears across all Google products. You can add as much detail as you'd like, and we always say the more, the better. You're able to engage with your audience through reviews and photos and even promote events, sales and more with Google Business Profile. Optimizing this profile lets you control what information prospective customers see and reflects your brand's tone.

Get on the Map by Optimizing Your Google Business Profile Listing
Google Business Profile is a valuable tool. It's how many customers will find your business and learn about your products and services. It also gives them options on how to connect. To get the most out of your Google Business Profile, put yourself in your customer's shoes and try to provide answers to their most common questions.
Identify Roadblocks – What's Stopping Conversion for Your Business?
You understand your business goals inside and out. But without confirming the goals of your audience, your local search marketing efforts will be misguided. Guaranteed.
Here are examples of common types of resistance/objections people have prior to converting:
Does this business serve my location?
Where is this business located?
Is this business open? Like right now?
What do other people say about them? How much can I trust these reviews?
How much will it cost?
Does this business have a website?
What if I just have a quick question? Can I call?
Are common questions or services included in the business listing?
Once you've identified the obstacles, know that all of these questions can be answered in your Google local business listing.
Make sure you have data available to answer all of these questions before taking the next step …
Map Your Course – Starting With a Google Business Profile Overview
If you haven't optimized your Google Business Profile, here's how to get started.
The absolute first thing you must do is make sure your listing meets Google's guidelines for having a local business listing. You can visit this page for direct instructions from Google on how to claim or add your business. Most of you will have already claimed your listing, but we're covering all our exits here, OK?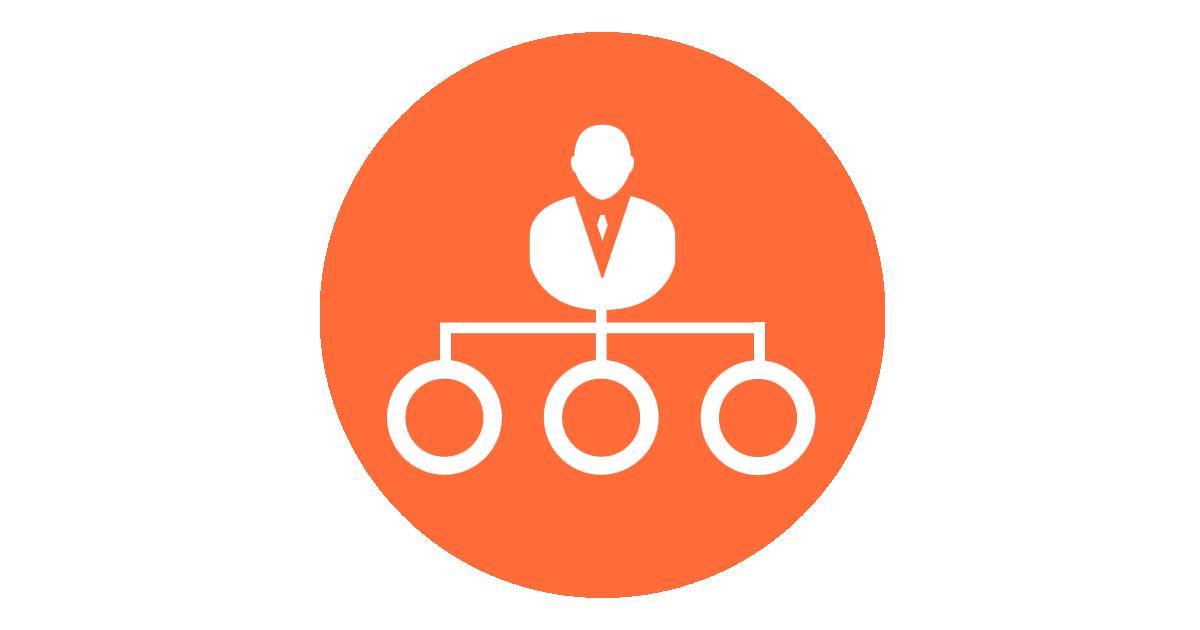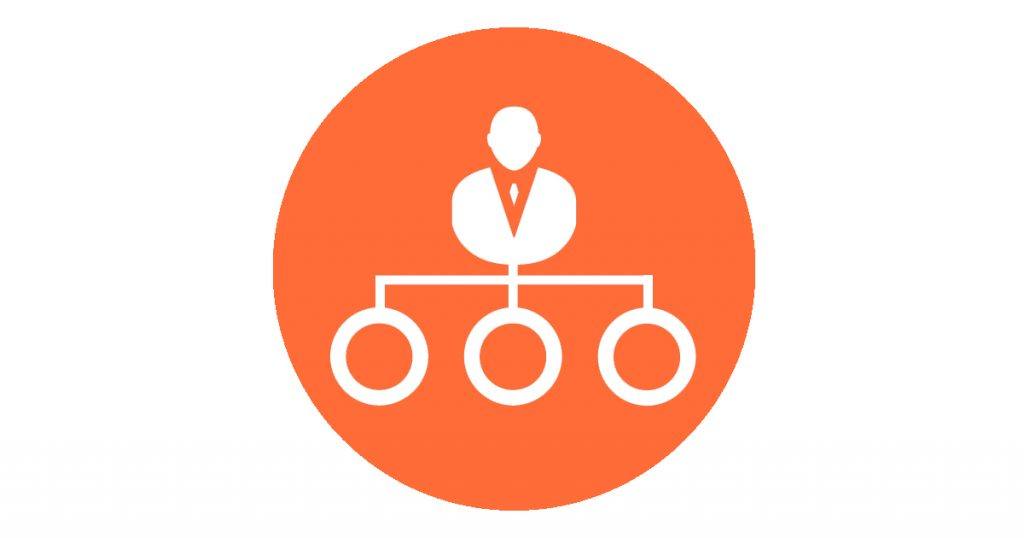 Google Business Profile Roles and Permissions
Owner: Each listing can have only one primary owner. They're able to add other owners who have the same level of permissions, but the primary owner can't be removed until they transfer primary ownership. Owners can add and remove managers, delete listings and perform all the other tasks for optimizing a Google Business Profile listing.
Manager: Managers have all the same permissions as owners, except they can't remove a listing or manage access to it.
Site Manager: The primary function of site managers is to handle the day-to-day interactions with customers and the overall business presence of your local business listing. You can respond to reviews, post content and more. But you're limited in making big changes.
Now onto submitting information. Before optimizing your local business listing, you'll need to select who is going to manage it. There are three levels within Google Business Profile:
The most effective option for franchise businesses is to have someone from the national marketing team own the account, then assign your partners and franchisees depending on how much involvement they will have. For example, your franchisees might be site managers or managers of their individual listing.
If the marketing agency for your franchise is maintaining your listings, then granting them full manager access will be easiest. If your agency is going to submit the location information to Google for you, then you should create a Google account that serves as the "owner" account and then give the agency the login credentials for the owner account. That way your agency can submit directly. Once everything is submitted and verified, you can add the agency as a manager (and change the login credentials of the owner account if you want to keep a layer of separation).
If you want your franchisees to be able to make changes, then the manager level makes sense for them there, too. But if you want to keep your franchisees away from making big changes, then the site manager is the best route. Having a hierarchy of owners, managers and site managers means branding stays consistent throughout your franchise.
After you've assigned the right people to manage at the correct level, you're ready to submit additional information.
Google Business Profile Optimization Tips for Google Local Listings
Think of your Google Business Profile listing as the map to your business. It should hold all the essential information someone might need (including turn-by-turn directions, thanks to Google Maps).
These days, nearly half of all searches on Google seek local information. Who among us hasn't plugged "near me" into their search query?
In order to capitalize on this and compete in the local arena, franchisees should have these areas of their Google Business Profile listing filled out entirely:
Business name: This is pretty self-explanatory. Google's best practices say your business name should match what is on your storefront.
Category: We're a marketing agency, but your franchise might be "HVAC Repair" or something else.
Business location: This is your address. Make sure it is completely accurate. Users can click to get directions right to your door.
Service area: Particularly important for franchises: You'll want to specify which zip codes you work in or by city name. You don't want to hide your address on GBP.
Hours: When someone is physically present at the address and available for appointments or to answer the phone.
Special Hours: If there is a holiday coming up, you might be asked to update your hours.
Phone number
Website
Appointment URL: If you have a direct URL where a user can make appointments, this is the place to put that.
Services: Which services do you perform?
Attributes: Is there anything that sets your business apart? Are you woman- or veteran-led?
From the business: A small section where you can add some general information about your business.
Photos: You have no say over which image Google uses to display (users can upload their own) but uploading your high-quality images is a great start. You want these to be representative of your business. While Google will choose an image for you, you can flag a photo for removal if it violates Google's policies.
Q&A: Where users can submit questions. We recommend asking some common questions if you don't have anyone asking any. For example, we asked and answered some of our own questions on our GMB listing. Sometimes users are just too shy to ask themselves!
Reviews: Reviews on your GMB listing are incredibly useful. Be sure to reply to every single review that comes through your GMB listing. Positive ones, awesome. Negative ones, try to find a solution and take the interaction off the platform to resolve the issue. Reviews have a huge impact on local SEO.
Poking around the Google Business Profile dashboard will give you a great idea of areas where you can add extra information. Keeping this information accurate, up-to-date and active is important to optimizing your local business listing. Think of GBP like any other social media profile your business uses. The more you use it, the more you engage with your audience, and the better your results will be in local search.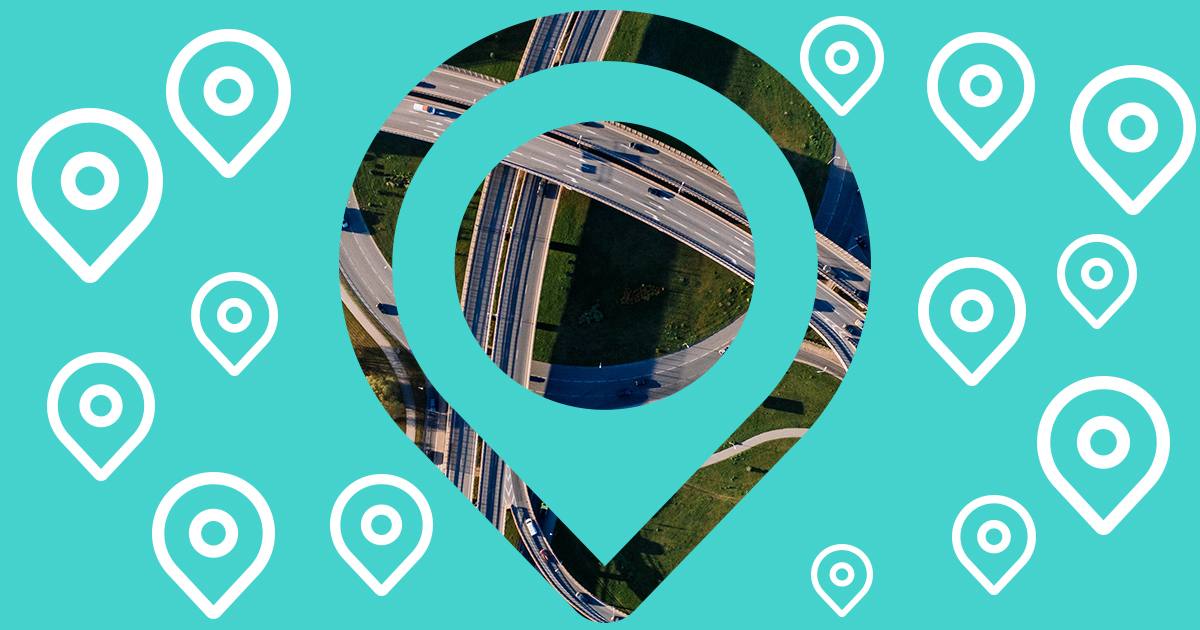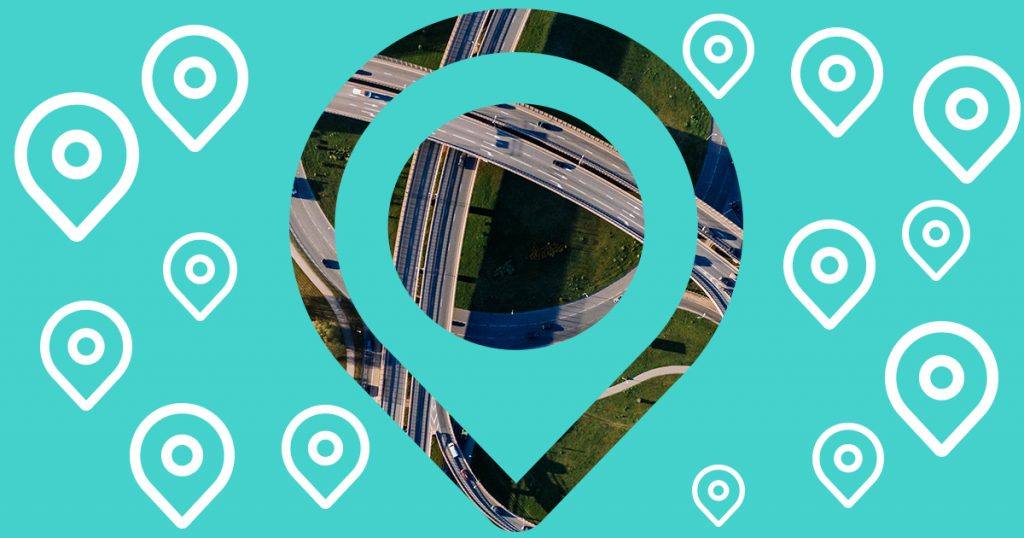 Managing Multiple Franchise Locations on Google Business Profile
For businesses with multiple locations, like franchises, you can bulk upload your locations. You'll submit information via the Google Business Profile interface. Step-by-step instructions can be found here for Google.
Stay patient with the verification process. The actual process of submitting information can take less than an hour, but Google can take weeks to verify all of the information.
Your hierarchy of who can manage your local business listings will come in handy here. As a member of the corporate marketing team, you won't want to have to manage 500 individual franchise locations for reviews, questions and all the other little things that happen. Passing specific optimization tips (like the one in this guide) on to your franchisees will ease the process.
Plan ahead and consider help from a marketing partner so you can just call shotgun and enjoy the ride, feet up on the dash.
Our Franchise Marketing Playbook can help you manage relationships and marketing between the corporate and local level.
Do You Have the Time to Dedicate to Local Listings Management for Each Franchise?
To recap, you've researched the obstacles your brand encounters with potential customers and you've supplied those answers in your local listing. Now comes more ongoing management where it counts most: people.
Using a marketing agency means you can focus your efforts elsewhere while we manage the optimization of all those listings. From Google Business Profile to Apple Maps to Yelp, we're able to take the wheel.
Let's Get Local: SEO Help for Franchises of All Sizes
Taking on Google Business Profile management for a single location is tough. Handling the workload of an entire franchise? That's Herculean. Learn how Oneupweb can help streamline Google local listing management to support your franchise growth and position your brand as an industry leader. Get in touch or call 231-922-9977 today.