How to Choose a Social Media Management Tool
Social media is about more than sharing vacation photos, watching cat videos and cringing at distant family members' political posts. For businesses, these social platforms are valuable tools to build brand awareness, boost sales, engage with current and potential customers, and much more.
While these tools are easily accessible, separately managing Facebook, Instagram, Twitter, LinkedIn, YouTube (the list goes on and on) can become overwhelming and, if not coordinated properly, result in a messaging disconnect.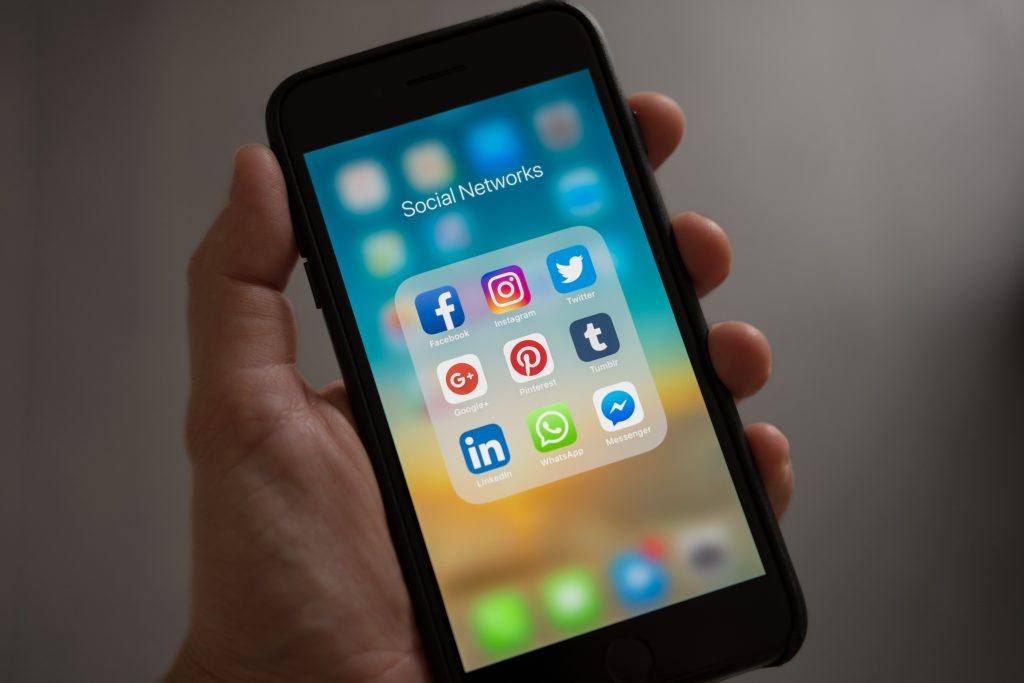 Thankfully, social media management tools have saved the day for many of the businesses using social media (60 million on Facebook alone) by streamlining tasks and optimizing efficiency, thus earning our love.
While there are market leaders such as Hootsuite or Sprout Social, choosing a social media management tool is personal. We pared the process down to two simple steps that will help guide you in your selection:
Identify Your Must-Haves
It's important to determine your key needs before committing to a social media management tool. What works best for a professional sports team may not be the best option for an aspiring artist.
Start by asking yourself these questions:
What launched my search for a social media management tool? What do I feel like is missing from my current social media efforts?
Which social networks should I be using?
Do I have or need multiple users/accounts?
Am I taking advantage of analytics? Are there specific metrics I need to track?
Am I looking to run paid campaigns?
Do I need a tool to help with user engagement, such as interacting with and responding to customers?
Be sure your must-haves are not would-like-to-haves. If you're struggling with that differentiation, once you have your shortlist of needs, rank them to determine what's vital and let your top two or three guide your decision.
Determine Your Budget
After identifying your must-have features, decide what you're willing to spend on a management tool. Remember, the price doesn't necessarily determine the quality. It comes down to what will help you reach your end goal(s).
Below is a chart we created to help you better understand the options available to you, with price in mind: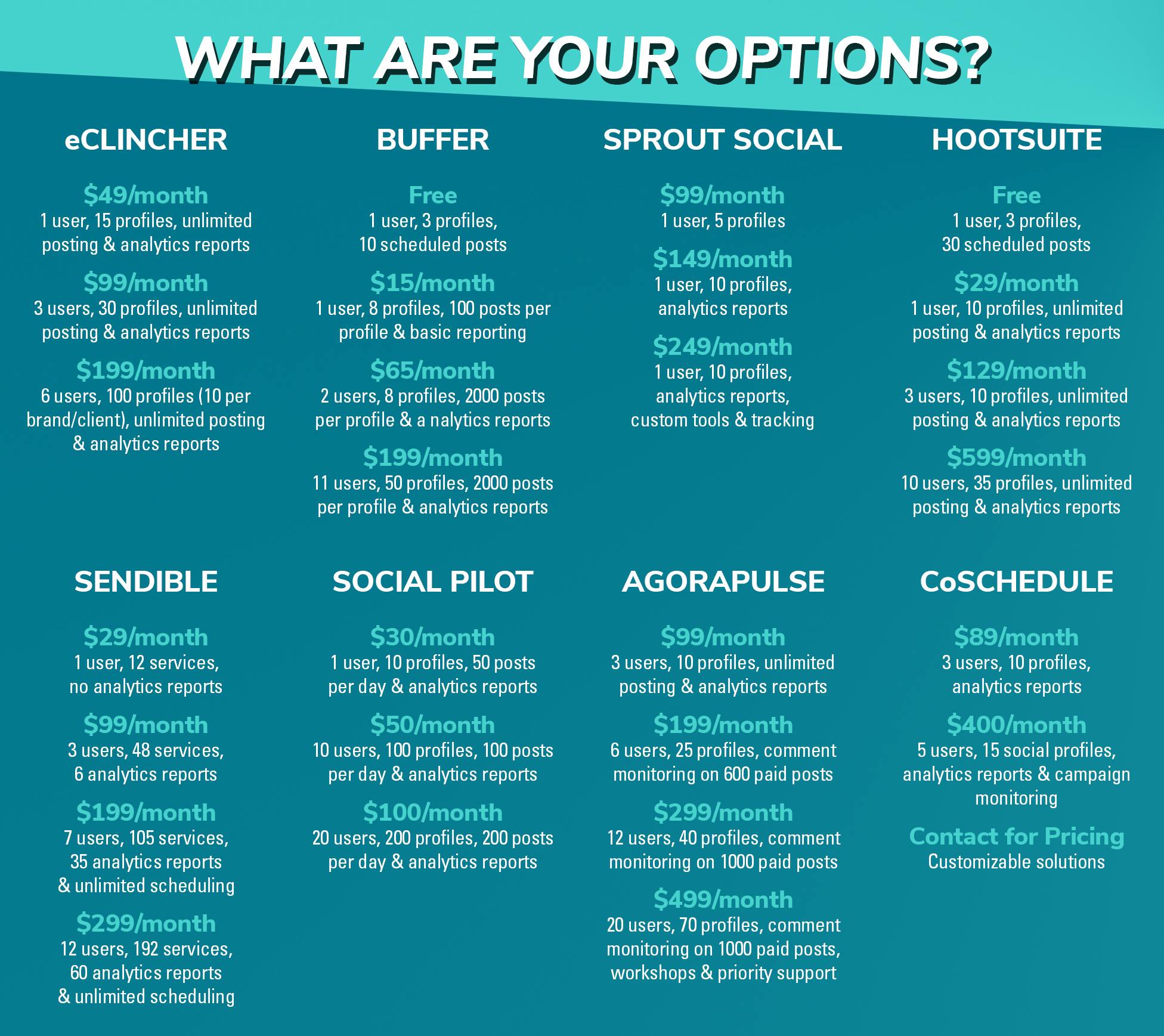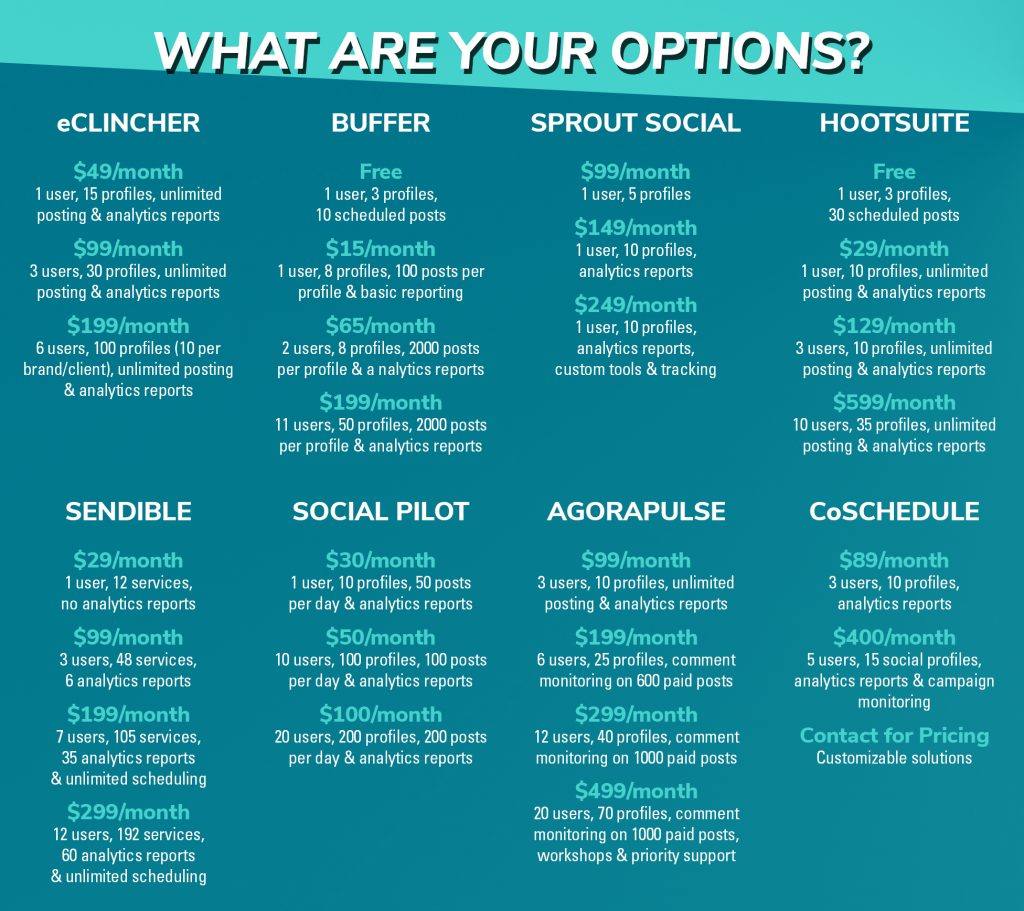 A Few More Tips…
By considering must-haves and budget, selecting a social media management tool will be a much less daunting task. It's paramount that your choice makes life easier for you. But if you've done all your research and remain unsure, test out the options with free trials! Buffer, Hootsuite, Sprout Social and Agorapulse are just a few that offer complimentary trials. Sample the options and go from there.
If you feel your social media would thrive under expert management, read our blog on how to choose a marketing agency. And check out our social media services here at Oneupweb – we'd love to start a conversation about how to achieve your business' goals! Good luck!