Achieving Better SEO Results
Search engine optimization, more commonly known as SEO, is one of the most essential ways to build your business's online presence. Optimizing your website (and other digital properties) to rank higher in search engines will drive more traffic to your website and make you a fierce industry competitor. Some of the quickest ways to achieve better SEO results are publishing content around relevant keywords, covering a wide range of topics, making your website mobile-friendly, and improving your site speed.
Although it is ideal to implement every possible tactic that could improve your SEO results, we know this likely isn't possible. Every team has varying budgets and available time. Today we're covering how to maximize your SEO results, no matter how limited or expansive your resources may be.
How to Maximize SEO Results
Here are six of the best ways to improve your SEO results!
1. Consistently Publish Quality Content
Maximize your SEO results by frequently publishing high-quality content. This content should be relevant to your audience and planned around keyword research. Creating SEO-focused blog posts is an excellent way to meet users at various stages of the sales funnel and introduce your business to those users. But for the best results, you should vary the types of content you publish: excellent service and product pages, white papers, multimedia resources, optimized videos, and more. The higher your pages climb in search results, the more your brand awareness improves.
"Quality content" has different meanings when you're working on local SEO, ecommerce SEO, franchise SEO, and other types of content. Explore our professional SEO services if you need help refining your strategy to get the best business outcomes.
2. Don't Cover the Same Topic Many Times
Write about a variety of topics – it sounds simple, but sometimes it's really not. If multiple pieces of your content focus on the same topic (even if each page has a slightly different point), you're likely have problems with keyword cannibalization. That means the search engine can't determine which page is most important, or why each page is uniquely valuable. This may cause all the pages to rank lower or be inconsistently indexed.
So keep track of the keywords you target by page – maybe in a spreadsheet, maybe in an SEO software tool. This will make it simpler to target a unique keyword group on every page, without overlap.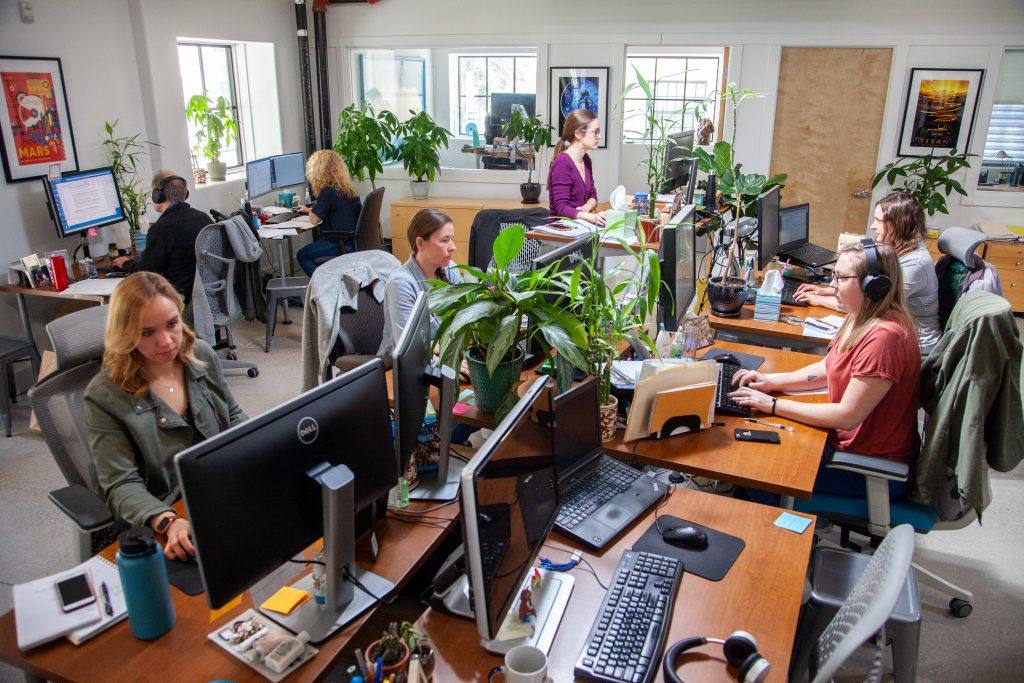 3. Cover the Full Sales Funnel
At different stages of the sales funnel, your audience is searching for totally different topics. To maximize your brand impressions, you can create content to meet users in every stage of that funnel.
For example, let's say you work for Tesla and are selling solar panels. Here are some good keywords that people may search at various stages of the sales funnel:
Top-of-funnel: "are solar panels worth it" (5,400 US-based searches per month)
Middle-of-funnel: "what are the best solar panels" (720 US-based searches per month)
Middle-of-funnel: "what are the most efficient solar panels (260 US-based searches per month)
Lower-funnel: "how much are Tesla solar panels" (560 US-based searches per month)
Lower-funnel: "Tesla solar panels vs others" (320 US-based searches per month)
A good content strategy would be to create a blog to cover the first topic, some comparison fact sheets to cover the second and third topics, and a service-page FAQ section to cover the last two topics.
4. Optimize More Than Your Website
When trying to get better SEO results, many people focus on their website and nothing else. However, there are other ways to improve your business's visibility through all your digital properties. For example:
5. Make Your Site Fast
Site speed and visual stability are major search engine ranking factors! If your site is not fast enough, search engines will simply rank your page lower than any relevant competing pages that are faster. Making sure that your site is up to speed is not only important for SEO; poor page speed can also result in high bounce rates, reduced average time on page, and a poor user experience in general.
Core Web Vitals are good metrics to start with when you embark on improving your website speed.
6. Think Mobile First
As users increasingly consume content on their phones, search engines are prioritizing websites that do mobile optimization correctly!
How to Get the Best SEO Results with Less Effort
SEO is constantly changing, but the guidelines in this post will help with your website's SEO performance no matter what.
Also, remember: The websites that perform best in the SERP are those that are continuously being improved. To keep your content performing well, stay up to date on the latest SEO news and methods.
Need help with SEO strategy or content creation? Oneupweb's SEO experts – including excellent writers and developers who work in tandem – will give you your time back. Introduce yourself here or call us at (231) 922-9977 to let us know what you're looking for.