Are You Ready? Get Our Guide on Weathering Challenges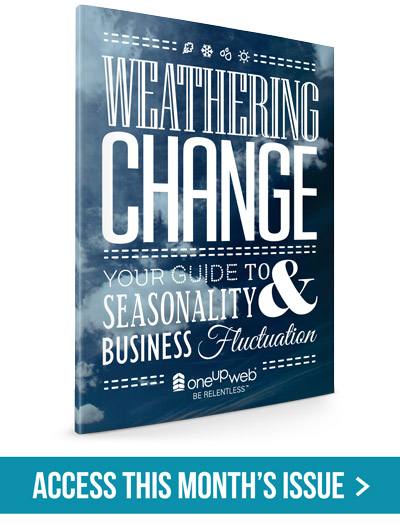 I told you we had some good stuff planned, didn't I?
Well, here it is! Our new direction with the way we create and disseminate content. Moving forward, our blog will be anchored to a specific topic. This month, we discuss seasonality.
Seasonality is more than just retail and Santa Claus. Buying cycles, budgets, cyclical workforces—there's plenty to discuss.
So let's get to it.
Read the introduction to this month from our fearless leader, Lisa Wehr.
Next, check out our showcase piece—Weathering Change: Your Guide to Seasonality & Business Fluctuation.
To keep you sated, we have a quick video our rockstar designers put together and several blog posts:
New this week:
Don't forget to check out last week's posts:
There's plenty of new things to check out.