The Blurred Lines of Paid, Owned and Earned Media
Those in the marketing and agency world are privy to the buzzwords "paid," "owned" and "earned." Traditionally, they stand for the different types of media and break down like this:
Paid: buying a 30-second Super Bowl spot
Owned: your company's website, blog and social media accounts
Earned: getting free coverage in AdWeek
But today the lines between paid, owned and earned media have all but disappeared. One piece of content could be published by a trade journal, advertised on Facebook to drive traffic and then cross-promoted on your blog.
A brand could buy an ad and then call it quits – but that would fail to continue the conversation, engage the audience and really earn that earned media. Social media marketing has become more of a pull medium than a push – the audience is active and engaged, transforming marketing into a two-way street. Because of this, brands and their agencies are rethinking their approach to success.
The Increasing Importance of Earned Media
Of the three buckets, the current Holy Grail is earned media. Earned media can be most easily described as the free impressions that result from paid and owned media — you buy a Super Bowl ad (paid) or you run a promotion on your brand's Facebook Page (owned), and then your followers and people in the media talk about it (earned) and the Twitterverse erupts into conversation about that topic. Earned media is some of the most valuable – and hardest to get – exposure due to its credibility and potential reach.
Earned media often requires a paid spark; a kick-start from paid media could be the difference between a conversation and complete silence.
 How Paid, Owned and Earned Play Together
You don't really begin to understand the impact that [paid, owned and earned] are having on each other unless you look at the numbers and analyze the data to see where traffic is coming from and what is spurring engagement.
The raw numbers, such as 546 "likes" and 293 comments in a week on a Facebook Page don't provide much insight. But if you notice that a specific topic got a lot of shares and sparked conversation between your followers, you can look at that insight as what your audience wants to be learning and talking about, and build content around that for future marketing efforts.
Digging into the numbers and figuring out what people responded to will help a brand optimize all forms of media, therefore enabling the brand to create the deepest and most meaningful relationships with consumers.
The important thing to remember is that social media is not a vertical like advertising or PR — it's a horizontal layer that touches every part of your business, from customer service to customer acquisition to customer retention.
Key Takeaway
There can't be silos anymore — the teams at the agency, other vendors and the brands themselves must play well together to come up with an idea that can dip into all forms of media. The best marketing strategy delivers a well-defined media mix that takes target audiences on a journey through paid, owned, and earned media. Tying multiple channels together maximizes marketing spend around tactics that are working well. This strategy increases consumer engagement and loyalty, provide better insights into consumer behavior, multiplies the effects of each channel, improves ROI, and helps your brand succeed in a crowded market.
Up Next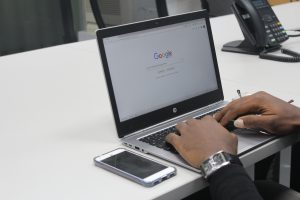 Have questions about paid media advertising? You're not alone, and it's a complex subject. Here are the answers to some questions that our marketing teams hear often. What is paid media? Paid media refers to advertisements that businesses pay for to send users to their website or show them a brand message displayed on a...