The Low-Quality Traffic Dilemma
Lots of website or app sessions – very few leads and sales. This is the low-quality traffic dilemma, and it's not what you want. Increase user engagement and focus on the right metrics with a refreshed user engagement strategy – let's get started!
What Are High-quality and Low-quality Traffic Sources?
There are no perfect website or app traffic sources, and every business finds success in different marketing channels. To determine what your low- and high-quality traffic sources currently are, you'll likely use these KPIs:
Lead volume (e.g., form fills, MQLs, and so on)
Conversion rate
Site engagement metrics such as average session duration or pages per session
Having low-quality traffic means your incoming users aren't engaging with and buying your product. This is usually the result of attracting the wrong audience. It might not be your audience; you could have data and website errors.
Conversely, high-quality traffic indicates that you're attracting engaged users who are likely to buy your products and be long-term customers.
When your traffic is high quality, users' activity sends engagement signals to search engines. This leads to better keyword rankings, which may increase your volume of good leads even more.
One excellent way to think of traffic quality is value; would you rather have 10,000 site sessions with no conversions or 1,000 site sessions with 100 conversions? Quantity is not a measure of quality.
Reasons You May Have Low-quality Website Traffic
The internet is a magical place full of anything and everything all the time. As a consumer, it's wonderful. But as a business, it can be difficult to set yourself apart from the competition while attracting your target audience. Maintaining the right kind of traffic takes behind-the-scenes grunt work, especially without a site engagement manager to help you keep track of the details. You can appeal to many audiences with surface-level offerings, but that doesn't usually convert high-quality traffic.
To resolve your low-quality traffic dilemma, start by determining where your low-quality leads are coming from, how they're interacting with your content and (most important) whether these leads are actually low-quality. You may be simply not offering them the right access and tools to become high-quality leads.
These are common reasons you may be struggling with low-quality traffic, and how to fix it:
1. Keyword Errors
There are a few ways your keyword targeting strategy – for both organic search and paid media – can go wrong: too specific, too broad or irrelevant.
If your keywords are too specific (i.e., you only focus on longtail keywords with low search volume), it's unlikely your audience will be able to find your website with their general searches. For example, if your company specializes in selling customizable planners, a too-specific keyword choice may be "taupe hardback customizable planner and sticker set." While this speaks to an audience intent on purchasing, it limits a broader search reach. That's why targeting a diverse keyword group is better than focusing on one thing.
Conversely, having keywords that are too broad will have two negative effects:
It will pit you against more competition, thus limiting your ranking potential.
It may attract unqualified users who aren't looking for what you offer. To continue with our planner product example, too-broad keywords may be "planner" or "planner sets." This will not provide your users with the slightly more unique offering of your business, which would be "customizable planners" or even "customizable planner sets."
Finally, ranking for irrelevant keywords will draw the wrong people to your digital properties. For paid media campaigns, building your negative keyword lists will help you resolve this problem. For both organic and paid campaign content, use keyword tools such as Semrush or Google Keyword Planner to identify relevant keywords for your topic and industry. Also, be sure to use natural language to align with common user searches, which will help you optimize for voice search.
2. E.A.T. Issues
E.A.T. is an acronym for "Expertise – Authoritativeness – Trustworthiness," which are guidelines that Google uses to determine the quality of a piece of content. E.A.T. is about showing consumers that your content is valuable and reliable. If you're not showing people that, it may seem like your traffic is low quality, but really, you're just not giving off trustworthy vibes to your website and app visitors!
With E.A.T., Google looks for a digestible site structure, accessible pages, functioning links, professional information about your company, methods of contact, privacy policy, expert employees and evidence of a credible business reputation.
Start by checking your site structure. From a user's standpoint, make sure it's easy to navigate to important information. From there, improve readability, crawlability and authoritative presence (e.g., author pages).
3. Technical Problems
Site speed, functionality and technical SEO health are all vital to protecting against high bounce rates and other poor engagement signals. People are extremely quick to leave your site if it takes too long to load or an element isn't working as expected. This is especially true for mobile users.
To combat this, use tools like Google Analytics, Semrush, and PageSpeed Insights to check your page speed, Core Web Vitals, and technical SEO health. And make sure all your digital properties are mobile-friendly!
4. Lack of Personalization
No, we don't mean writing individual poems for everyone on your contact list. Even if your audience is a narrow community, it's important to still acknowledge the different ways in which people engage with your content and are driven to make a purchase. Incorporate personalized user experience wherever you can.
Email marketing is an excellent opportunity to personalize content. Producing non-specific, bland emails won't connect with consumers.
To better target individual groups, segment your email list. Use various data such as geographical location, clickthrough rates, purchase history, type of purchase, user engagement and even surveys to divide your audience and curate emails that increase conversions.
There are many other reasons your website is struggling with low-quality traffic. Keep reading to learn about some key areas for improvement.
If you're unsure where to even start, it might be beneficial to consult experts. Take a look at the digital marketing services Oneupweb has to offer.
How to Drive Quality Traffic to Your Website
Determine who your highest-converting users currently are. You can build a set audience in Google Analytics based on the high-quality website metrics that suit your business.
These users may share a few common traits, such as coming from a specific traffic course, visiting a certain set of site pages or meeting certain conversion criteria, such as spending a certain amount of money or downloading gated content.
Use information from these visitors to optimize your website and sales approach to enhance user experience and build trust with that specific audience.
Here are three ways to attract quality traffic through various marketing channels:
1. Write Quality, Demand-Driven Content
Want quality leads? Reflect the same level of quality in your written content and give people the opportunity to engage with your brand.
Quality content is:
Informative and concise
Relevant and inviting
Planned based on search demand (i.e., keyword data) that fits your target audience
Planned across the entire sales and marketing funnel
Supportive of helping the user continue their journey, whether that means finding related content or purchasing a product
For example, let's say your business sells art materials. Build an actionable user engagement strategy by answering questions about your potential users. Who is your primary audience? What knowledge is valuable to them and related to your products? Are they mainly students? If so, informative guides with visuals about how to properly use your products and care for them are useful mid- or lower-funnel content to create. Just make sure you take an SEO-first approach to writing that content.
Other key types of content include an FAQ page, blogs with top-of-funnel topics like how-to's, and whatever else you see a demand for when you're doing keyword and topic research. These SEO-forward content planning tips will help you along.
2. Produce Engaging Video
Video is a fantastic way to increase user engagement, build quality leads and drive traffic to your digital properties. It's often a user's preferred way to digest information. It's obvious, too, how large this marketing category has grown when you consider the increased use of YouTube, social media videos and webinars by companies.
Aside from being a terrific way to present your product in action, video provides many useful opportunities:
Emotionally connecting with your audience
Repurposing footage for various purposes, such as ads and YouTube pre-roll
Showcasing social proof, such as testimonials
Creating walkthroughs and how-to's to give users something tangible to engage with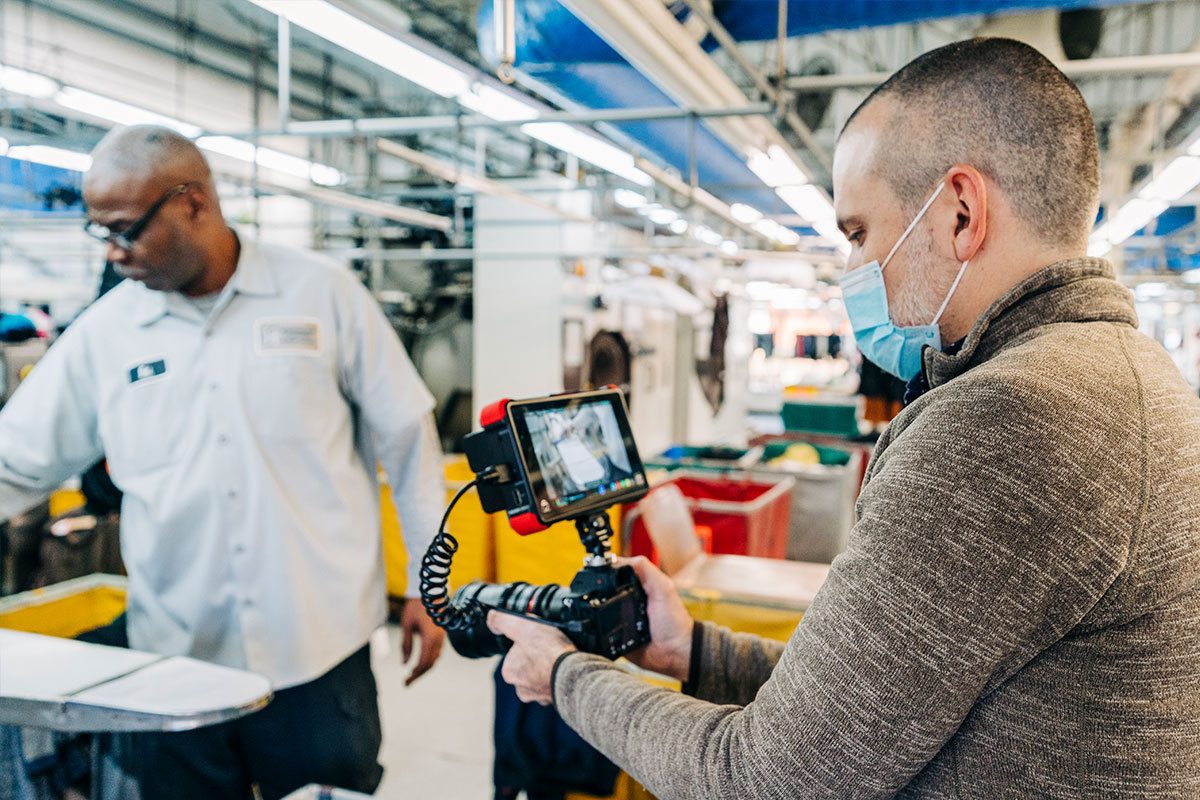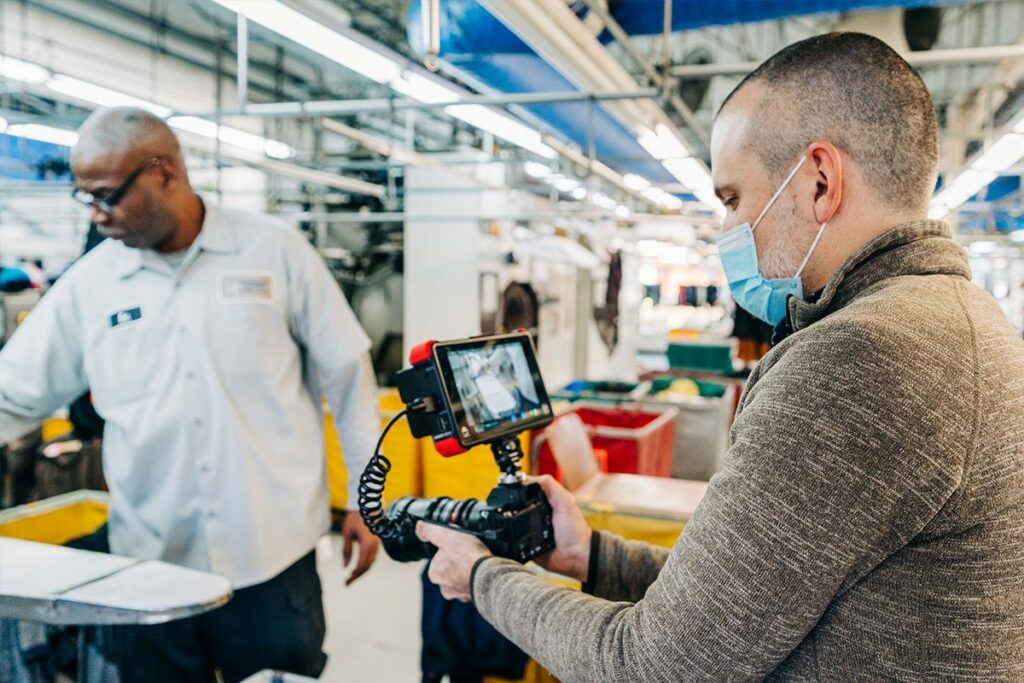 Even better, experts have found that Google not only often favors video content (specifically YouTube) but that it also increases clickthrough rates and user engagement, which can increase your rank in search engines and allow more users to find your website or YouTube channel.
While you don't need the best possible equipment to create videos that actually increase quality traffic, you do need some creative expertise. It might be valuable to consider hiring some video marketing experts. And if you still don't think video is worth it, look at some of these video marketing statistics compiled by Oneupweb.
3. Improve Social Media Impact
Improving your social media presence will help direct qualified users to your website or app. People value much more than your product – they want to see the humanity behind your brand before they decide to engage with you.
So lean into social media marketing techniques and trends for high-converting traffic sources. Give personality (often humor) to your posts and comments and offer relevant knowledge to your users. Be human, not salesy. Here's a full guide to improving your social media presence.
How to Help Users Self-Qualify (i.e., Prevent Crummy Leads)
There will always be some unqualified traffic on your website or app. Try to mitigate unfit leads by helping users determine whether they are genuinely interested in your company's offering.
Here's how:
Company representation: Present and specify your company's offerings and overall purpose. What makes your company unique to your prospects? What are the benefits of being your customer?
Specific messaging: Tweak your messaging to speak to your target personas and make this a driving force across your digital properties. Be clear about what you offer. Users who aren't connected to that voice will quickly realize that your company is not the right fit for them.
Form fields and functionality: Form fields and dynamic form functionality both help a user decide if they genuinely want to engage with your company. For example, if you're looking to sell franchises, your form fields may include "credit score" and "market area of interest." If the user enters a low credit score that disqualifies them from purchasing a franchise unit, the dynamic form could display a message asking them to work on their credit and come back again in the future. This is a pleasant experience for the user (saves them time and embarrassment), and it saves your sales team time too!
Price ranges: The best-quality leads can afford your prices. Users can easily self-qualify if you are transparent about how much your products cost. If cost fluctuates – as it might for a service business like a plumber – provide a cost range and explain the factors that go into pricing.
People like to do the research themselves, but if you don't present them with the correct means to do that research, they will quickly navigate elsewhere.
Do Content Marketing Better
Content marketing doesn't have to be as challenging or laborious as it seems. While there is undoubtedly a learning curve (and an unending Google algorithm curve), there are ways to improve the quality of your brand impressions and leads traffic. For example, content calendars really help.
What helps the most, however, is support from a team of experts! Let Oneupweb help you find long-term success through super-appealing content marketing that's supported by SEOs, designers, developers and others. Contact us online or call us at (231) 922-9977 to see what we're all about.